Plant Design: ongoing content campaign
The Plant Design launch campaign has just ended, but that certainly doesn't mean that we are finished with the subject. We will continue to pay attention to the topic of Plant Design throughout the year.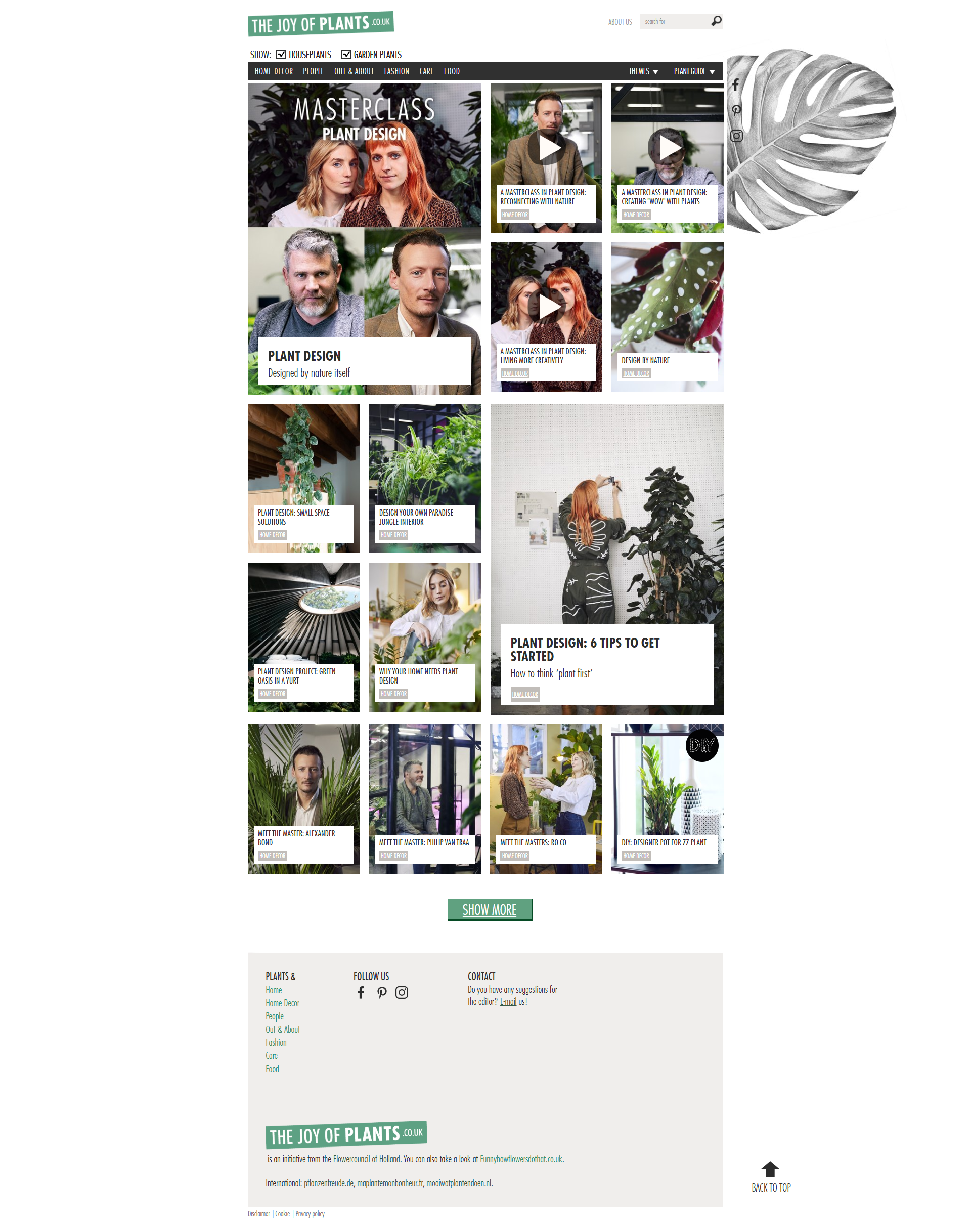 Masterclasses on Thejoyofplants.co.uk​
At the heart of the campaign were the three online Masterclasses in which four Masters address plants and design in their own way. Alexander Bond, Philip van Traa and Ro Co (two British women, Rose and Caro) share their vision and tips in a short five minute Masterclass. We are also keeping consumers' attention through collaborations with interesting content partners. This will result in both online and offline communications.
Rich content
​Alongside the three successful online Masterclasses we offer a rich content dossier on Thejoyofplants.co.uk which we also share via social media. The dossier provides readers with extra information around the topic and brings together some exceptional ideas that make a real Plant Design statement in the interior. We are also offering readers a six step plan for applying Plant Design in their own home. There is also an article about creating your own indoor Garden of Eden. 
What is Plant Design?
Plants are often used as decoration, to provide the finishing touch in the interior. But what if you started the design of your home with the plants, and only then added other home furnishings? We call that idea Plant Design.
Find out more?
For more information on Plant Design please contact Chanel de Kock at c.de.kock@flowercouncil.co.uk.