Summer is Awash with Flowers
The new season is arriving. Hello summer flowers, hot rays of sunshine, hyperactive beasties and freckles on your nose. We're so glad you're (almost) here, summer, and it's even nicer to enjoy it together,  which is why the Flower Council is enriching the consumer website Funnyhowflowersdothat.co.uk with summery floral content from 21 June until September.   
Following the Celebrate Seasons spring campaign, it's now time for new seasonal content on the theme of 'Summer is Awash with Flowers'. We're celebrating all the sensory delights of summer and the positive effect that summer flowers have on us.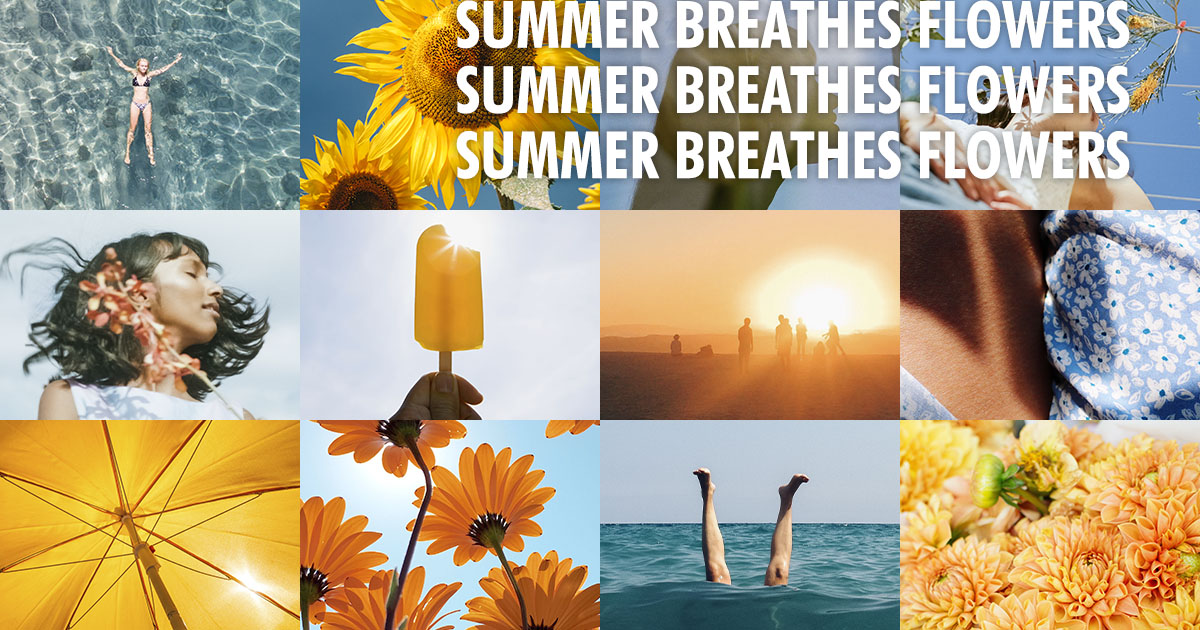 Classic summer flowers from making beautiful things
We are sharing classic summer flowers from the season like the sunflower, gloriosa and delphinium on the consumer website Funnyhowflowersdothat.co.uk and its sister platforms in Germany, France and the Netherlands. It will also feature a bouquet recipe for a vase packed with summer beauties. In addition, we are inspiring consumers to get to work on floral DIY craft projects: a refreshing ice glass for a home-made botanical lemonade, a summery home fragrance, home-made lavender sorbet, and a floral crown made from summer flowers.  
Timings & content
The inspiration articles are supported with summery photography that you can download to use online. All content will be available on Funnyhowflowersdothat.co.uk from 21 June. This will also be promoted online and through social media. 
Excited about summer? Get involved!
Download the campaign poster here: 
Summer is Awash with Flowers A3 Poster
Summer is Awash with Flowers A1 Poster
You can download and use images free of charge if you credit Funnyhowflowersdothat.co.uk.
Instagram: @howflowersdothat
Facebook: @funnyhowflowersdothat
Twitter: @flowersdothat
This will enable everyone to participate in this campaign through their own channels and boost the message that Summer is Awash with Flowers!