The garden plants from The Trend Collection autumn/winter 2021
Sixteen garden plants, houseplants and flowers that fit together well because of their colour, shape and look make up the new Trend Collection autumn/winter 2021. A collection that fits well with current trends in interiors, lifestyle and fashion. Funnyhowflowersdothat.co.uk and Thejoyofplants.co.uk will be presenting this third Trend Collection on 1 September.  
Create A Balanced Biotope
The Trend Collection has been developed on the basis of the Balanced Biotope trend. This is all about sustainability, greenery and biodiversity. The four garden plants in the collection celebrate this biodiversity and show how multifaceted Nature is. Obviously the plants have good availability this autumn and winter. 
The four garden plants
The garden plants in the autumn/winter collection are: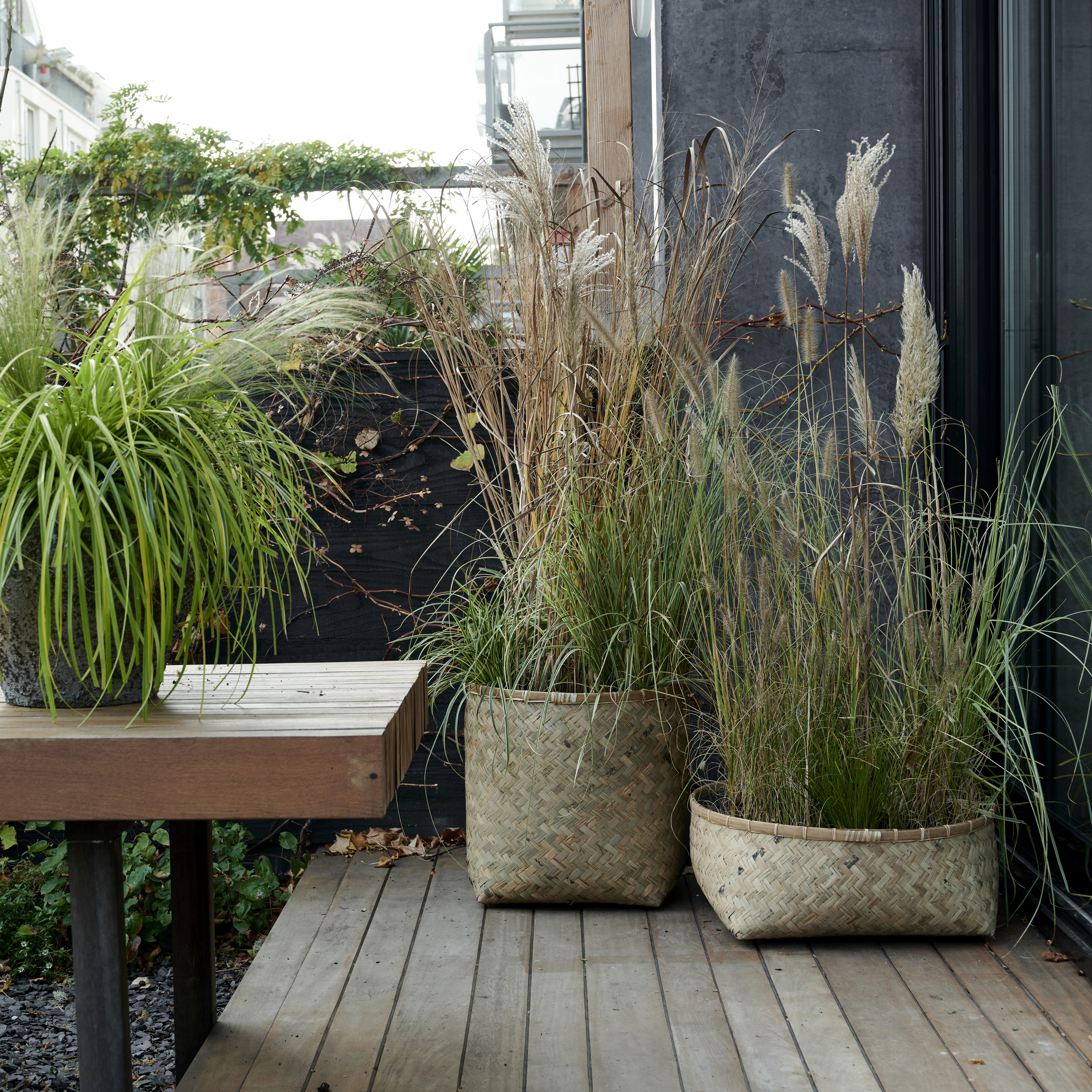 Ornamental grasses
There are various types of ornamental grasses to discover in this collection, such as Pennisetum, Carex, Panicum, Miscanthus and Cortaderia. All they need is a light breeze to set them swaying gently in the garden. The waving grasses sometimes also have silver-white plumes as an accessory that makes the green, russet, brown or grey ornamental grass even more beautiful. As they grow upwards, rather than outwards, these plants work perfectly on smaller patios and balconies.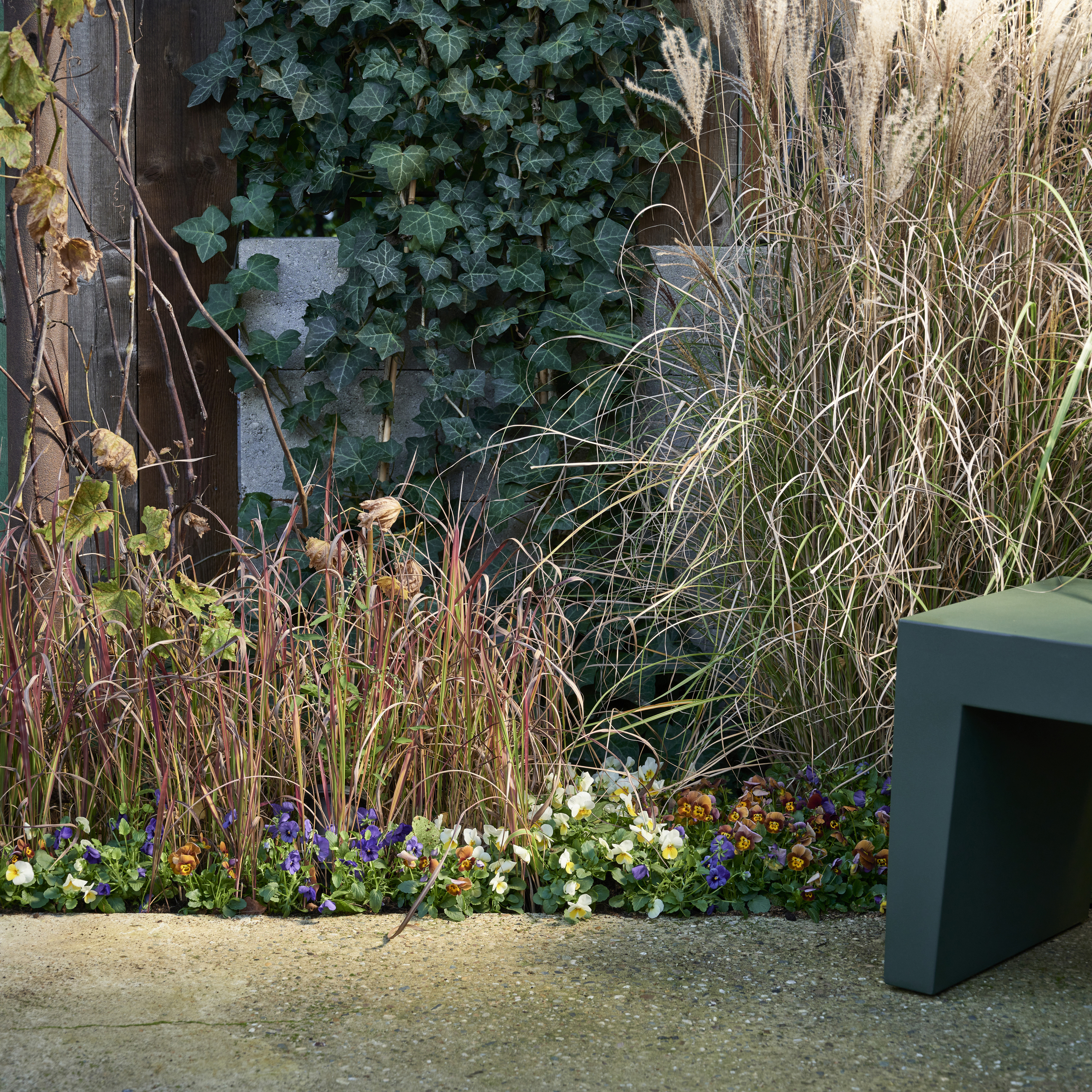 Winter pansies
Bringing colour to winter is where winter pansies excel. This cheerful and strong plant makes few demands and flowers until the first frost. In terms of colour, the yellow and brown variety fits best with the other plants in this Trend Collection. If you plant winter pansies in mid-September, you can enjoy them until the frost arrives.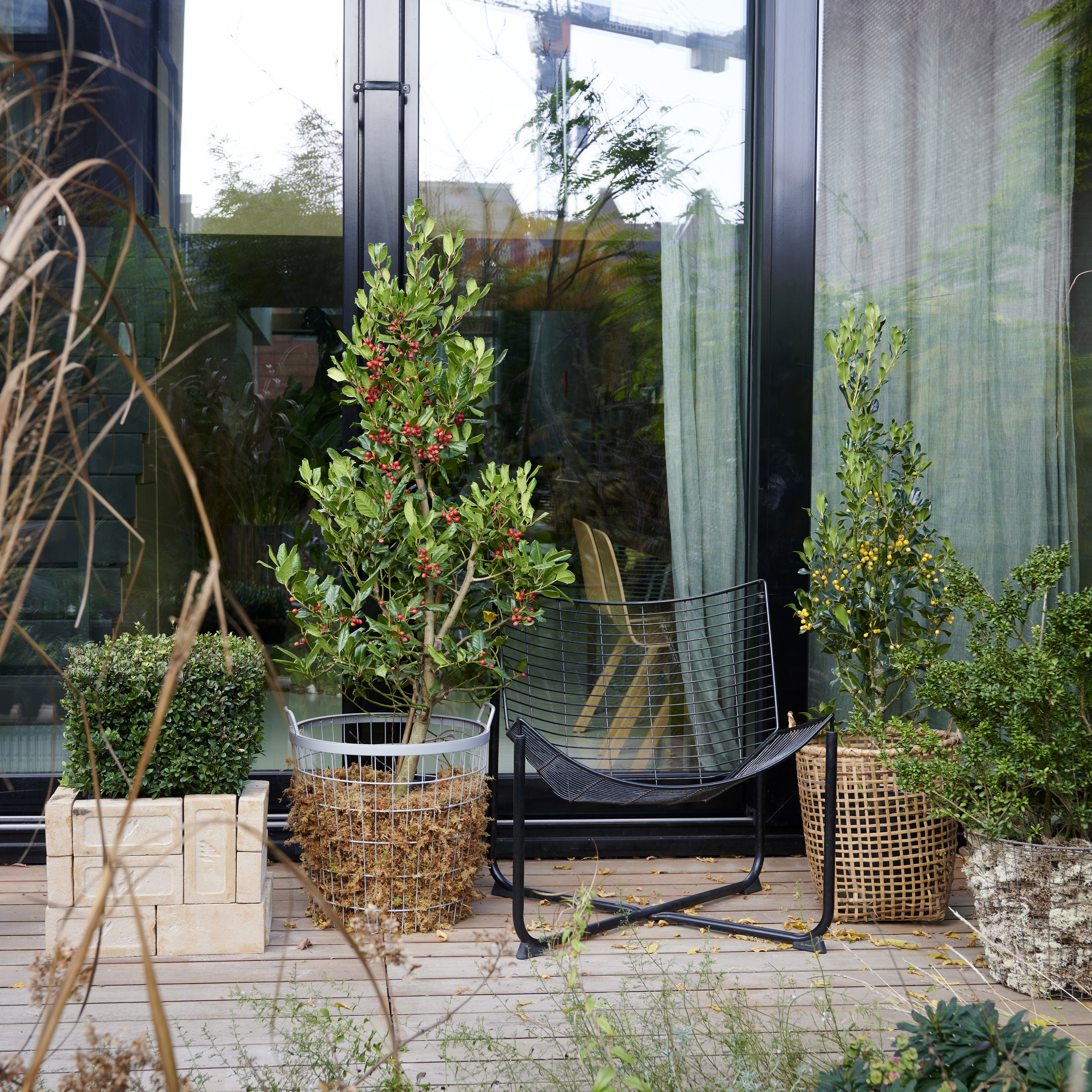 Holly
You may know Ilex by its common name of ivy. Most Ilex varieties are evergreen, which makes this plant perfect for anyone who suffers from the falling leaf blues that hit every year when the weather turns cold. The leaves are leathery, and sometimes have spikes or details in a lighter colour. Did you know that the ancestors of today's ivy are some 50 million years old? You're looking at history! 
Chamaecyparis
Like Ilex, the Lawson cypress (Chamaecyparis) remains stoically green throughout the year. This strokable plant also comes in many shapes and shades ranging from greyish blue to bright green or with golden growth tips. Place this shrub on its own, or let it form a hedge with other Lawson cypresses. Both sun and shade are fine, but do make sure that the plant has enough moist soil to fully thrive. 
How we are promoting the campaign
The Trend Collection is being rolled out in four countries, and is being launched and supported with an online Lookbook packed with inspirational images that reflect the feel of the collection. We are also offering PR and Point of Sale material for retailers. Additional inspirational and informative content and images can be found on Thejoyofplants.co.uk, Funnyhowflowersdothat.co.uk and the associated social media channels. 
Downloads: images and display tips
On the shop floor you can highlight the garden plants through the way in which you display them. Display them together and wrap them in natural material such as jute, or place them in organically shaped pots. Terracotta, brown and green are colours that work well within this trend, as are materials such as ceramics, clay and rattan. 
You can download the images, posters and banners for The Trend Collection autumn/winter 2021 that are shown below free of charge and use them for your own promotions around the collection. If you use the images on your social media, please include the credits #trendcollection, #funnyhowflowersdothat, #thejoyofplants. 
The high resolution images can be downloaded from our image bank.
Materials in 10 languages on the Marketing Portal
The posters and banners for The Trend Collection can be downloaded in 10 different languages by anyone who has an account for the Marketing Portal. Our stakeholders can access the Marketing Portal on request. You can register via the portal's login page.
Want to find out more?
For more information on The Trend Collection please contact campaign manager Isabel Groot at igroot@bloemenbureauholland.nl or country manager Chanel de Kock, at cdekock@flowercouncil.co.uk.
             
July 2021