The houseplants from The Trend Collection autumn/winter 2021
Thejoyofplants.co.uk and Funnyhowflowersdothat.co.uk will be presenting the new Trend Collection autumn/winter 2021 on 1 September. A collection consisting of sixteen houseplants, garden plants and flowers that match one another beautifully. Their product characteristics and look also fit perfectly with current trends in interiors, lifestyle and fashion.
Based on Nature
The Trend Collection autumn/winter 2021 is inspired by the Balanced Biotope trend. Consumers are longing for a sustainable world and better biodiversity. Plants are thereby just as important as other elements in the interior. We are therefore getting quite extravagant with indoor planting, opting for groups of plants rather than individual specimens. The six houseplants in this collection represent the desired biodiversity, and offer a beautiful mix of different heights, shapes and colours.
The six houseplants
The following houseplants have been selected for the collection: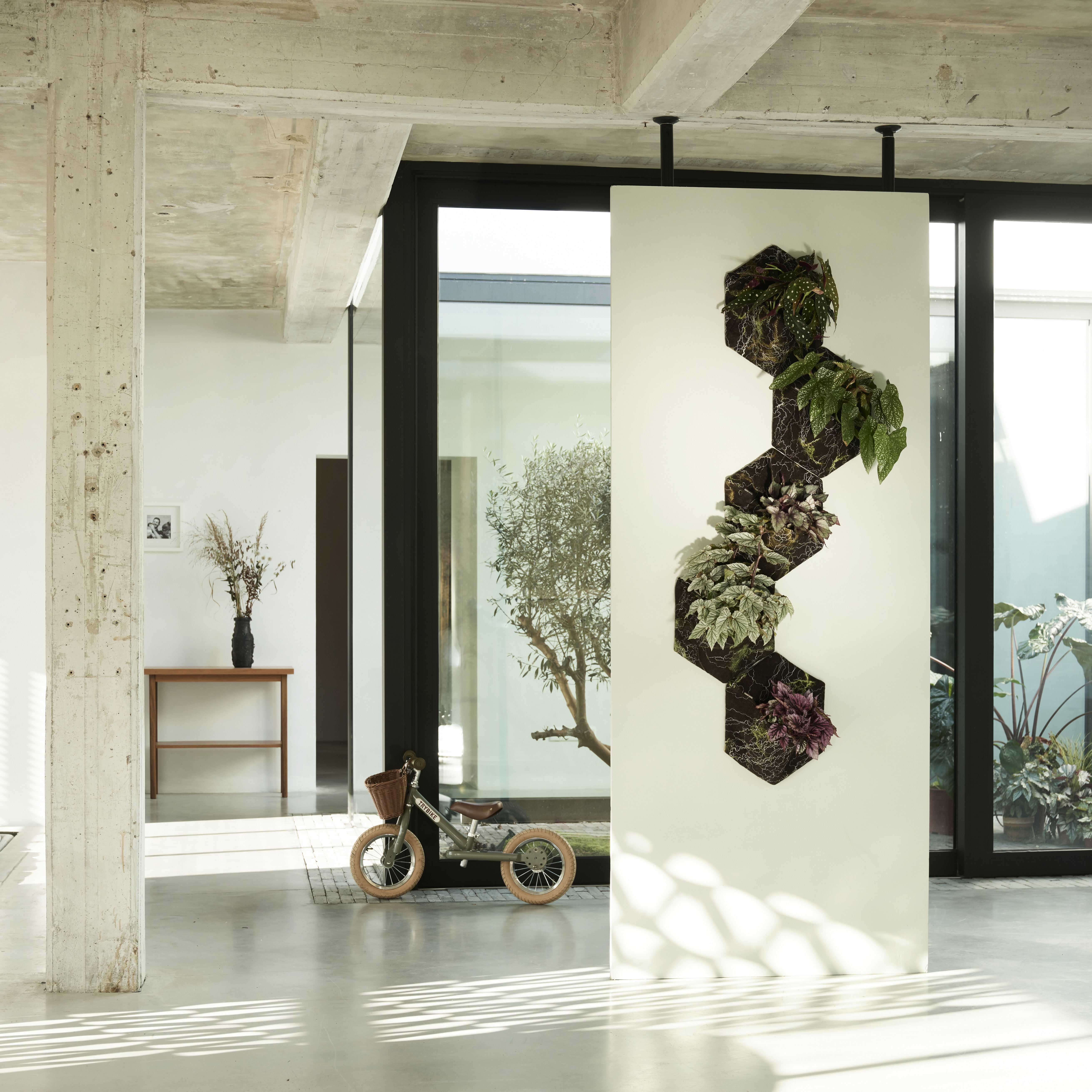 Begonia
The foliage begonia looks as though an artist has painted it. Every leaf has its own markings in green, pink, silver or red, and the underside of the leaves often also boasts a surprising colour. The leaves like to drape dramatically over the edge of the pot - a subtle reminder that begonia like to be watered regularly.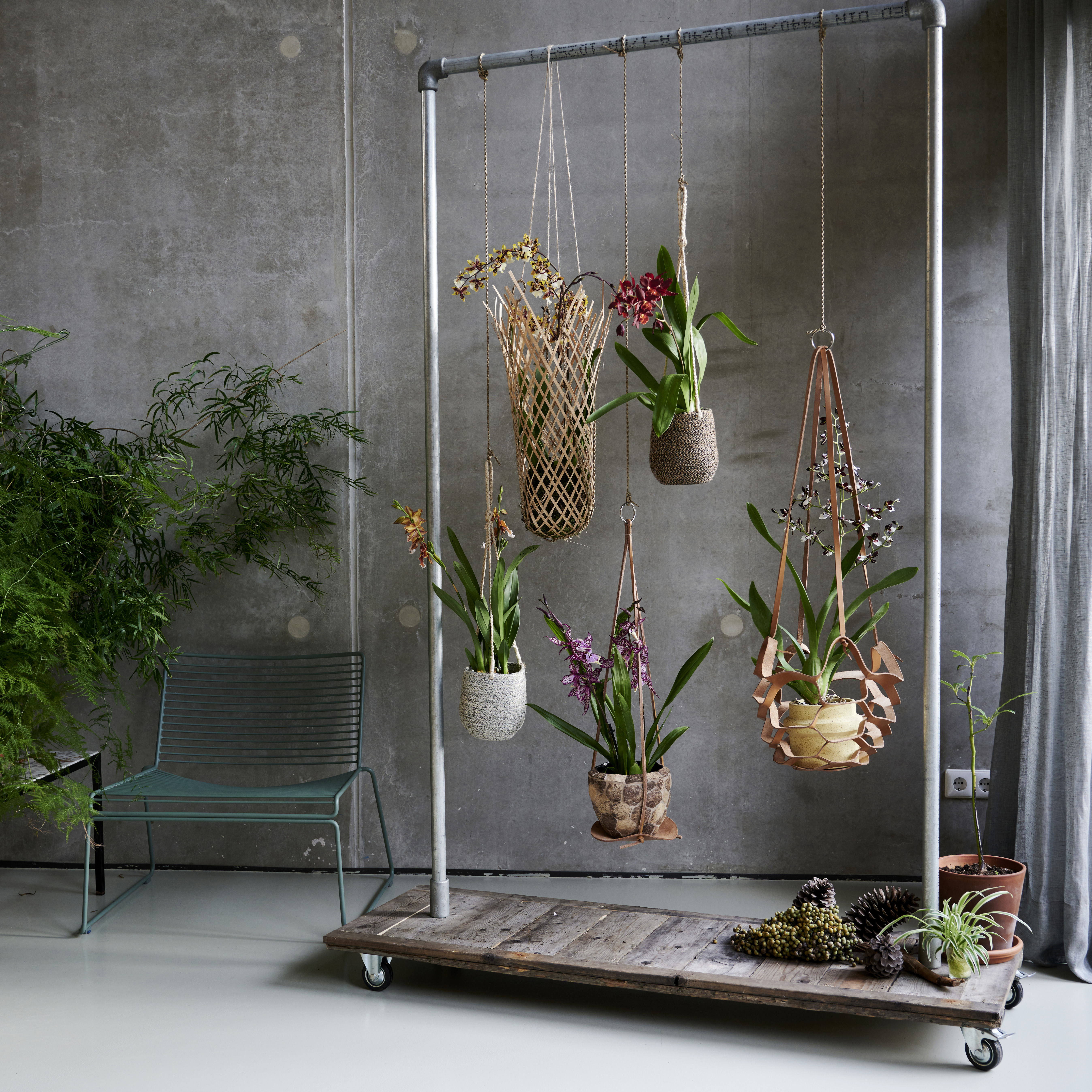 Cambria
Long stems bear stunning flowers, flanked by tall pointy leaves. Cambria is an orchid that merits attention. It treats you to a beautiful fragrance and loves warmth, filtered light and weekly immersions in tepid water. Opt for an orange or brown variety, because they match beautifully with the other plants in the collection.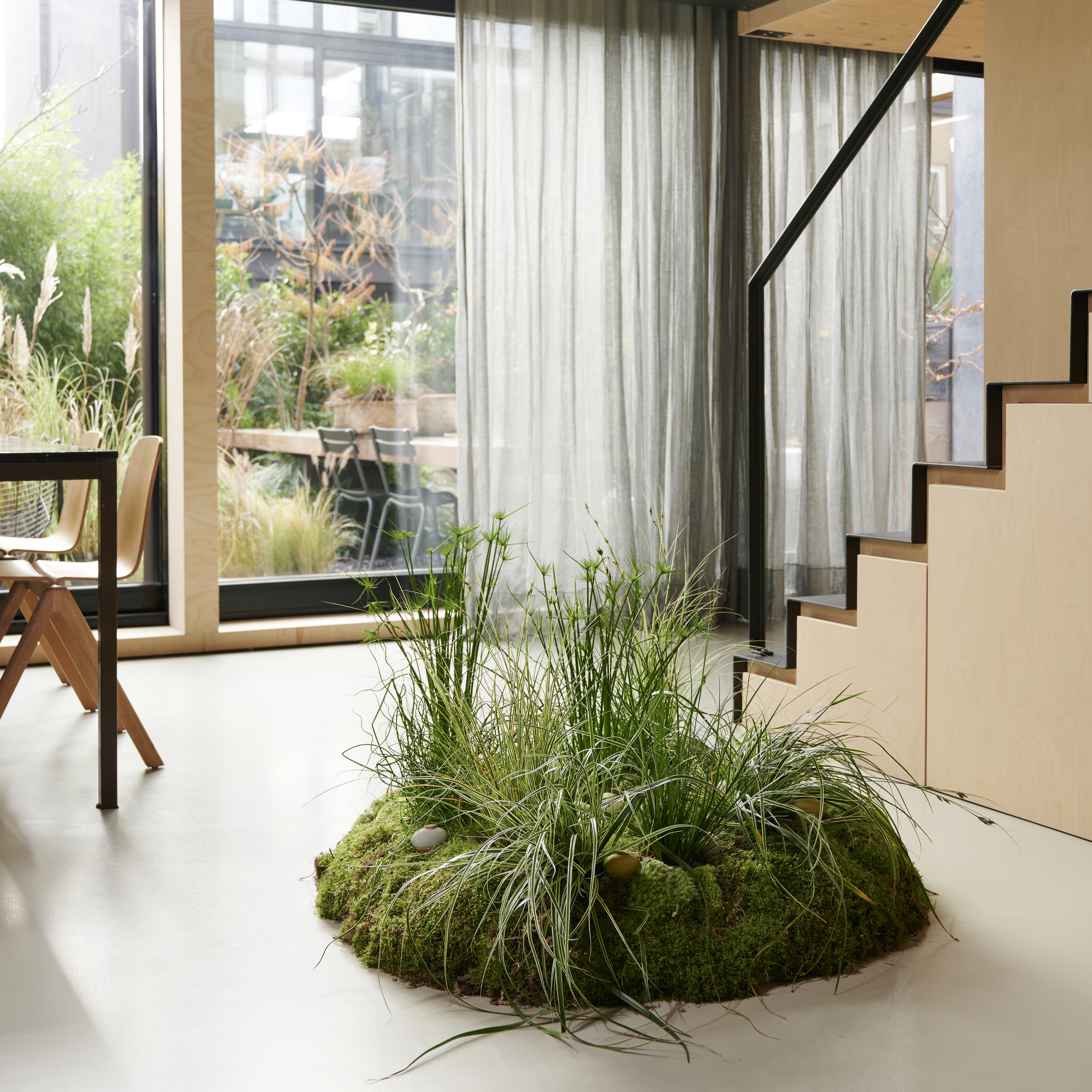 Grass-like plants
Juncus, Acorus and Cyperus are the grass-like plants in this collection, all decked out with abundant stems that can grow both straight up and in a spiral. Some varieties even have a flower spike or stripes on their leaves. All three enjoy a damp environment such as a bathroom.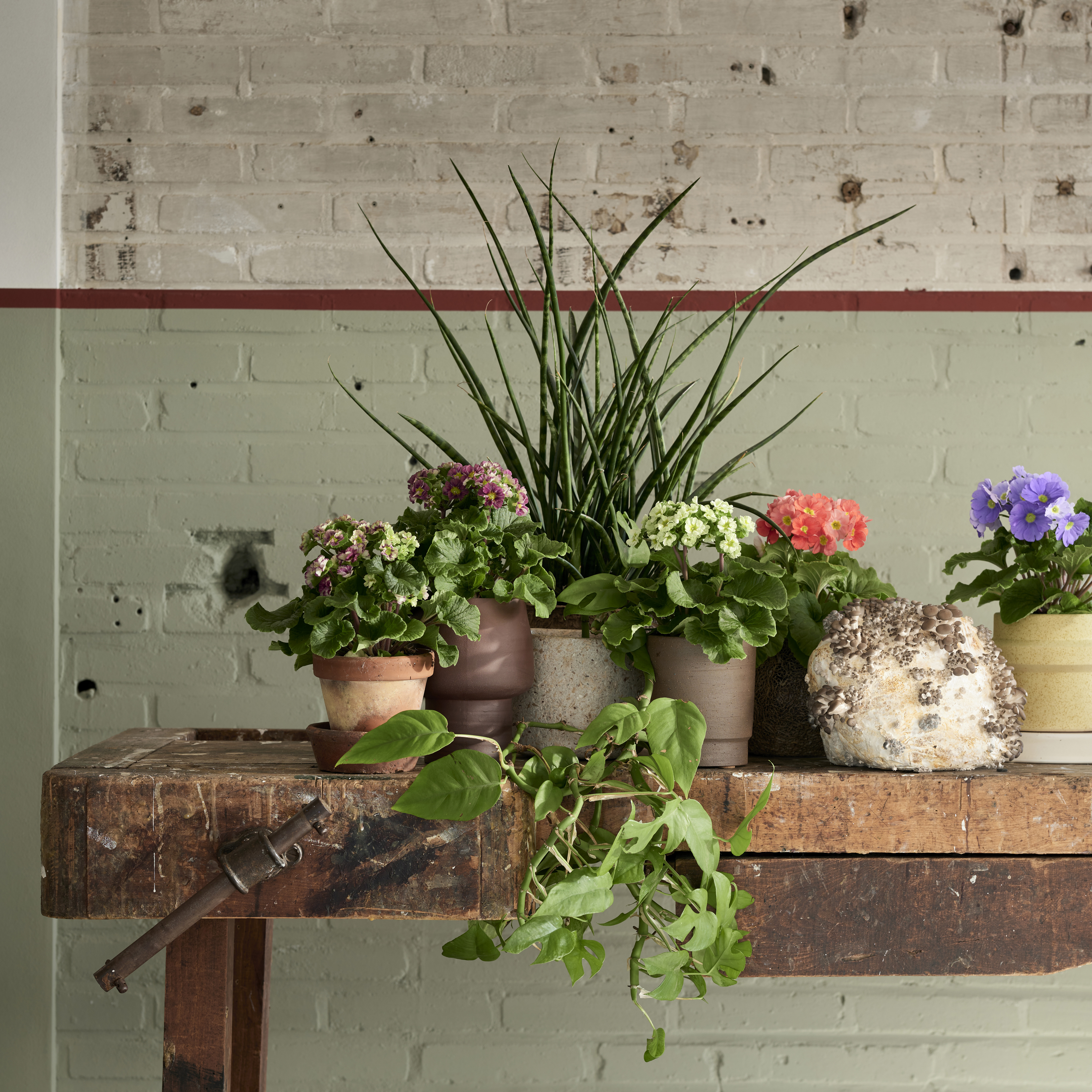 Primula
You would have to go a long way to find a more lively plant than this. The primula has pink, red, white, purple, lilac or yellow flowers and sturdy thick leaves, and is easy to care for. You can effortlessly combine the 'classic' primula with new varieties that have small, coloured flowers.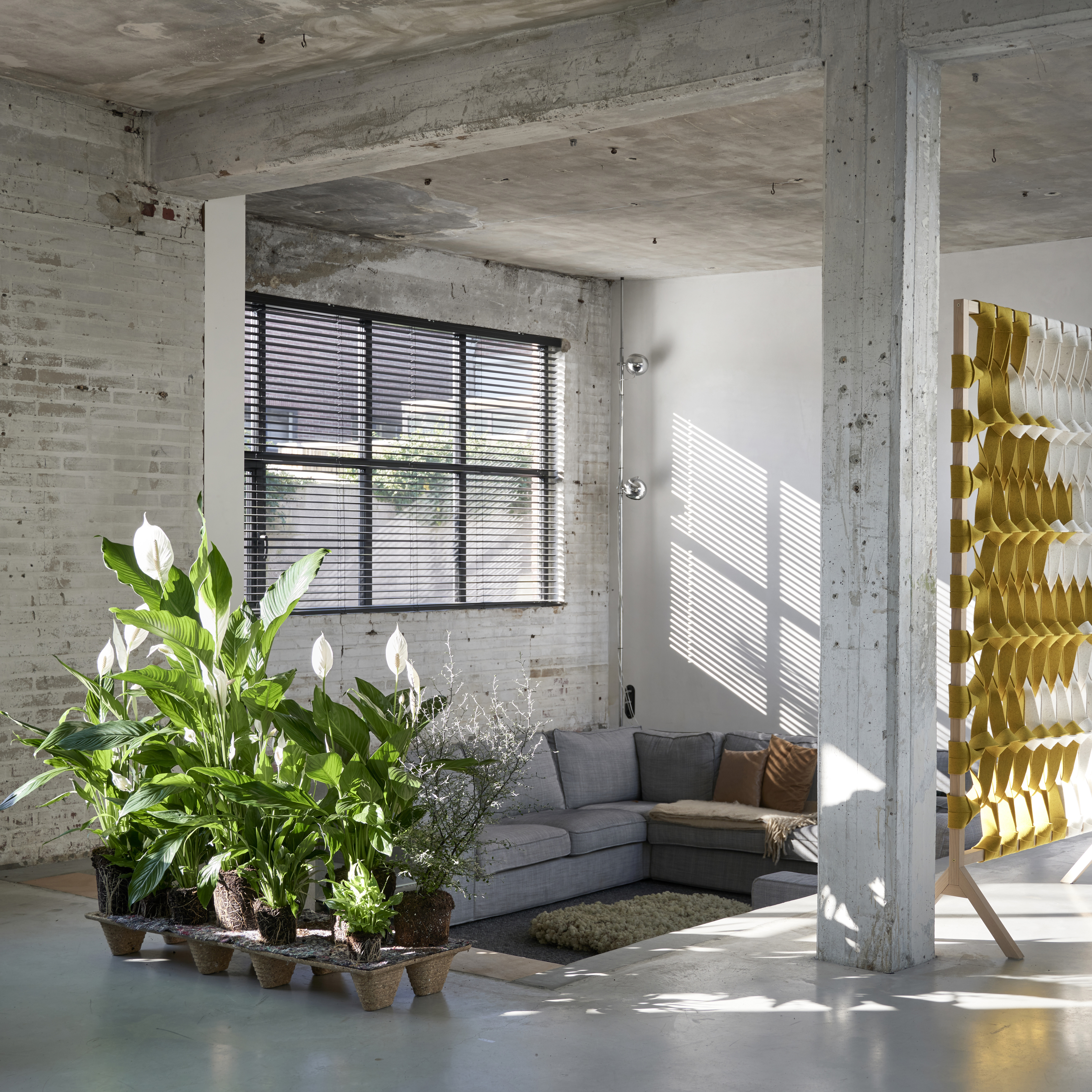 Peace lily
The peace lily is a stylish creature. A dense cluster of fresh green foliage births long stem bearing a white flower spike and bract. As well as being striking to look at, it works hard as an air purifier. If it looks a bit droopy, it's time to dig out the watering can.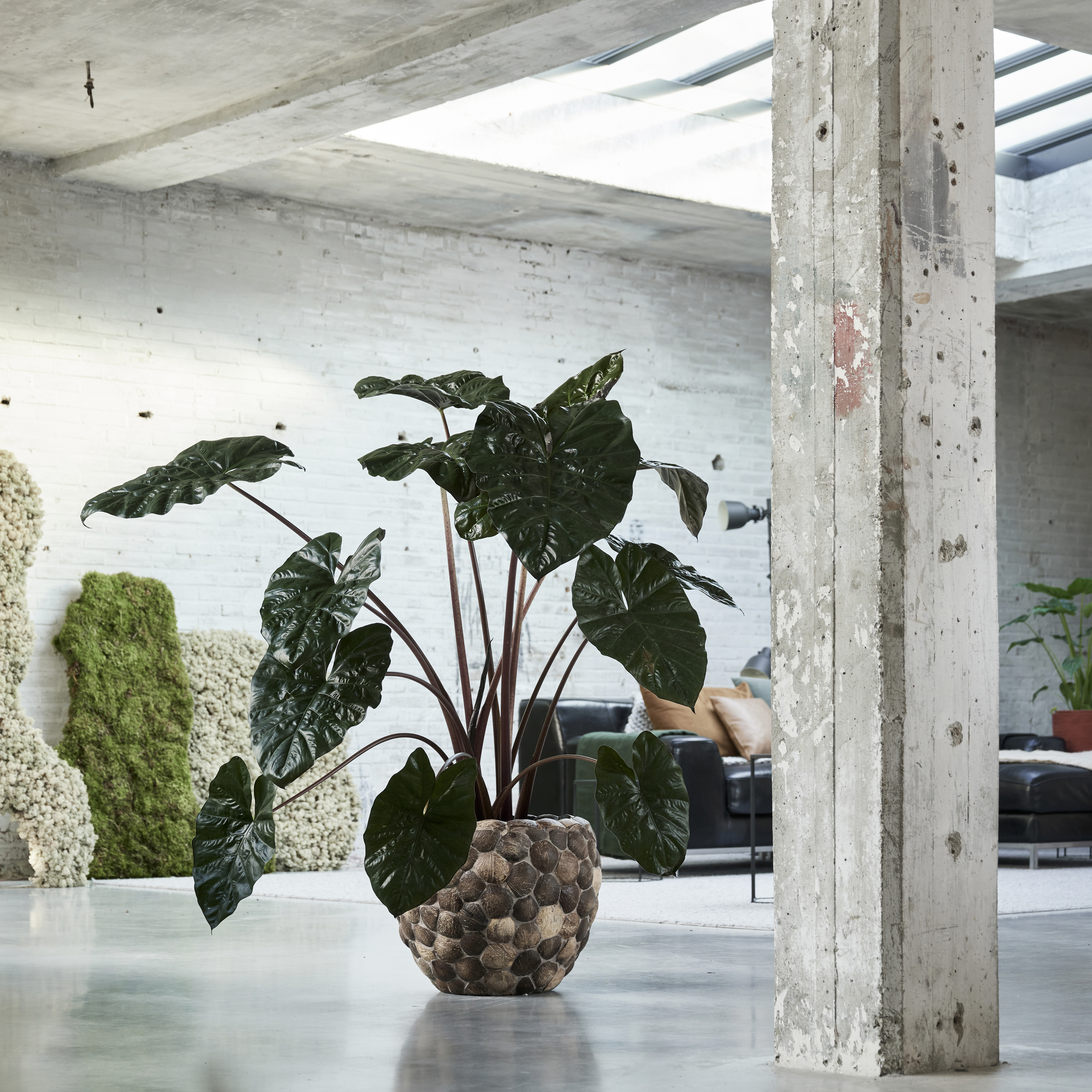 Alocasia
You can see at a glance what Alocasia's greatest strength is: the eye-catching veined leaves, which give it a natural beauty. This plant likes warmth and humidity, but if moisture is dripping from the leaves, you can reduce the watering a bit. Turn the Alocasia from time to time to prevent it from growing crooked. 
How we are promoting the campaign
The Trend Collection is being rolled out in four countries, and is being supported with an online Lookbook packed with inspirational images that reflect the feel of the collection. The Flower Council is also making use of PR and Point of Sale material for retailers. Additional inspirational and informative content can be found on Funnyhowflowersdothat.co.uk, Thejoyofplants.co.uk and the associated social media channels. This is the third trend collection since it was launched in 2020.  
Downloads: images and display tips
You can highlight the plants from the collection on the shop floor by grouping them together. You can also display them in pots that fit with the Balance Biotope trend. Use pots made of natural materials such as rattan, ceramics or textile and with an organic shape. Thereby opt for natural colours such as terracotta, brown and green.   
You can download the images, posters and banners for The Trend Collection autumn/winter 2021 that are shown below free of charge and use them for your own promotions around the collection. If you use the images on your social media, please include the credits #trendcollection, #funnyhowflowersdothat, #thejoyofplants. 
The high resolution images can be downloaded from our image bank.
Materials in 10 languages on the Marketing Portal
The posters and banners for The Trend Collection can be downloaded in 10 different languages by anyone who has an account for the Marketing Portal. Our stakeholders can access the Marketing Portal on request. You can register via the portal's login page.

Want to find out more?
For more information on The Trend Collection please contact campaign manager Isabel Groot at igroot@bloemenbureauholland.nl or country manager Chanel de Kock, at cdekock@flowercouncil.co.uk.
             
July 2021