The Trend Collection Spring/Summer 2022 launching March
Enjoy the Bright and Breezy season
Although the Trend Collection Autumn/Winter 2021 campaign has just started, we are already excitedly looking forward to the next season.
The Trend Collection for Spring/Summer 2022 has been unveiled. We will be launching this new collection, which is based on the Bright and Breezy style trend, in March 2022. This trend is all about connection, celebration, and that worry-free holiday feeling. A feeling that has felt far out of reach recently. We will be celebrating it both at home and in the garden, with lots of colour, and with a particular focus on relaxation.
Discover which flowers and plants have been selected below.
Bright and Breezy with flowers and plants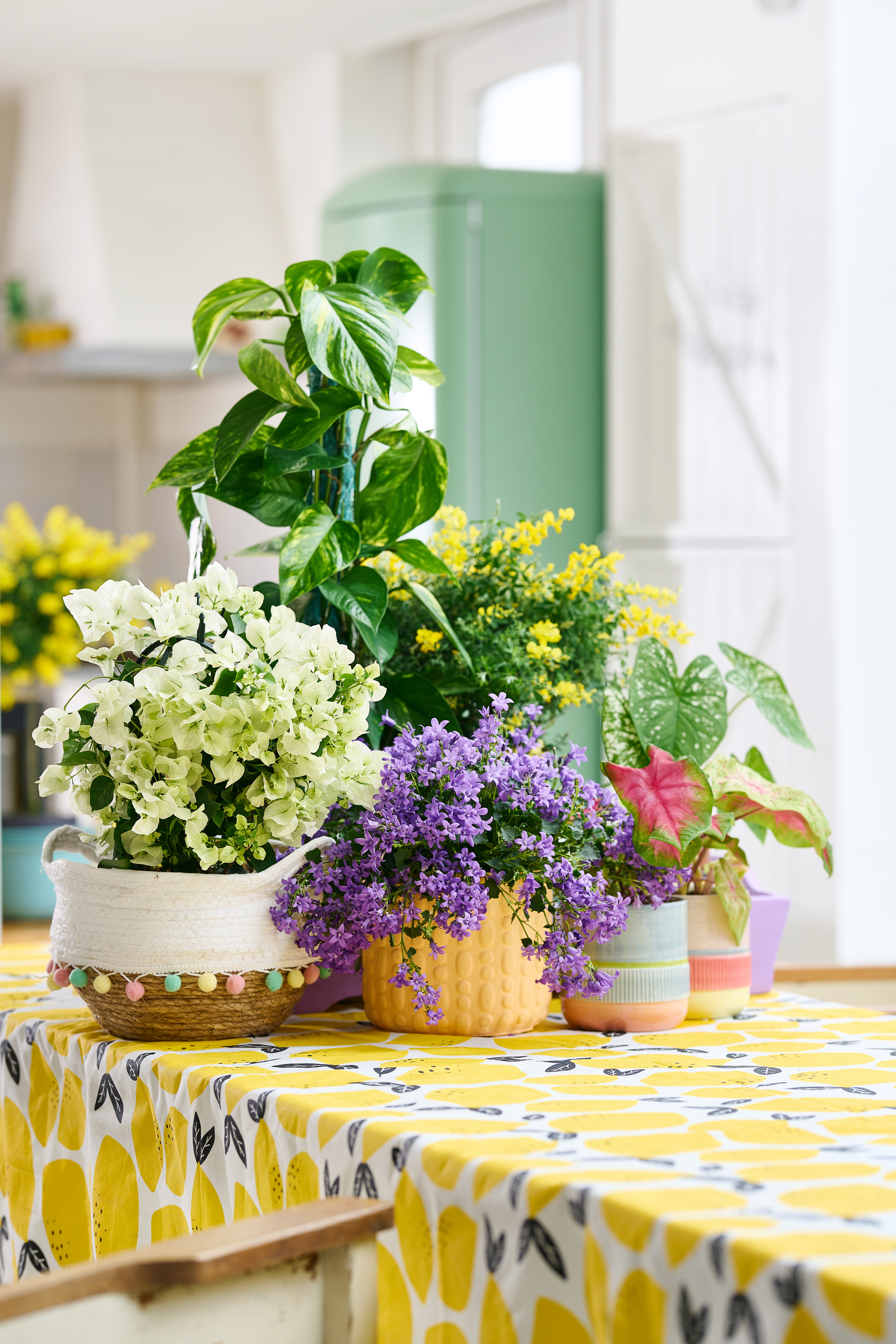 This cheerful trend will make you smile both indoors and outdoors. Brightly coloured flowers and groups of flowering plants will turn being at home into a celebration. It's also a great trend for the outdoors. It's fine to let flowers and outdoor plants grow wild a little: Colourful borders and a cheerful pick-your-own garden - it's the new kitchen garden.
Seventeen flowers and plants
The flowers and plants in the Spring/Summer collection are:
Flowers:Milkweed, Ox-eye daisy, Alstroemeria, Allium, Freesia and Yarrow.
Houseplants: Brooms, Caladium, Campanula, Bougainvillea, Scindapsus and Oxalis.
Garden plants: Sage, Garden Fern, Cosmea, Hosta and Columbine.
Where and when? 
The Trend Collection Spring/Summer 2022 can be found on Funnyhowflowersdothat.co.uk, Thejoyofplants.co.uk, Instagram and Facebook from March to October 2022. With inspirational images and tips for bringing the holiday feeling to the interior and outdoor space, and articles about the flowers and plants in this collection. Packed with clever styling tips and inspirational information about the selected items. 
More information 
If you would like to find out more about The Trend Collection, please e-mail UK Country Manager Chanel de Kock at cdekock@flowercouncil.co.uk, or Campaign Manager Isabel Groot at igroot@bloemenbureauholland.nl.
                          
September 2021