We tempt consumers all the way to the shop floor or online, encouraging higher spend and repeat purchases by offering added value
Shopper activation involves using targeted promotions to tempt the consumer to the shop (on and offline) to buy flowers and/or plants. We do that through good collaborations, smart ideas and by offering added value. We track the results based on predefined goals.
Linked to campaigns and content​
We develop effective communication campaigns and content that allow consumers to experience the effect that flowers and pla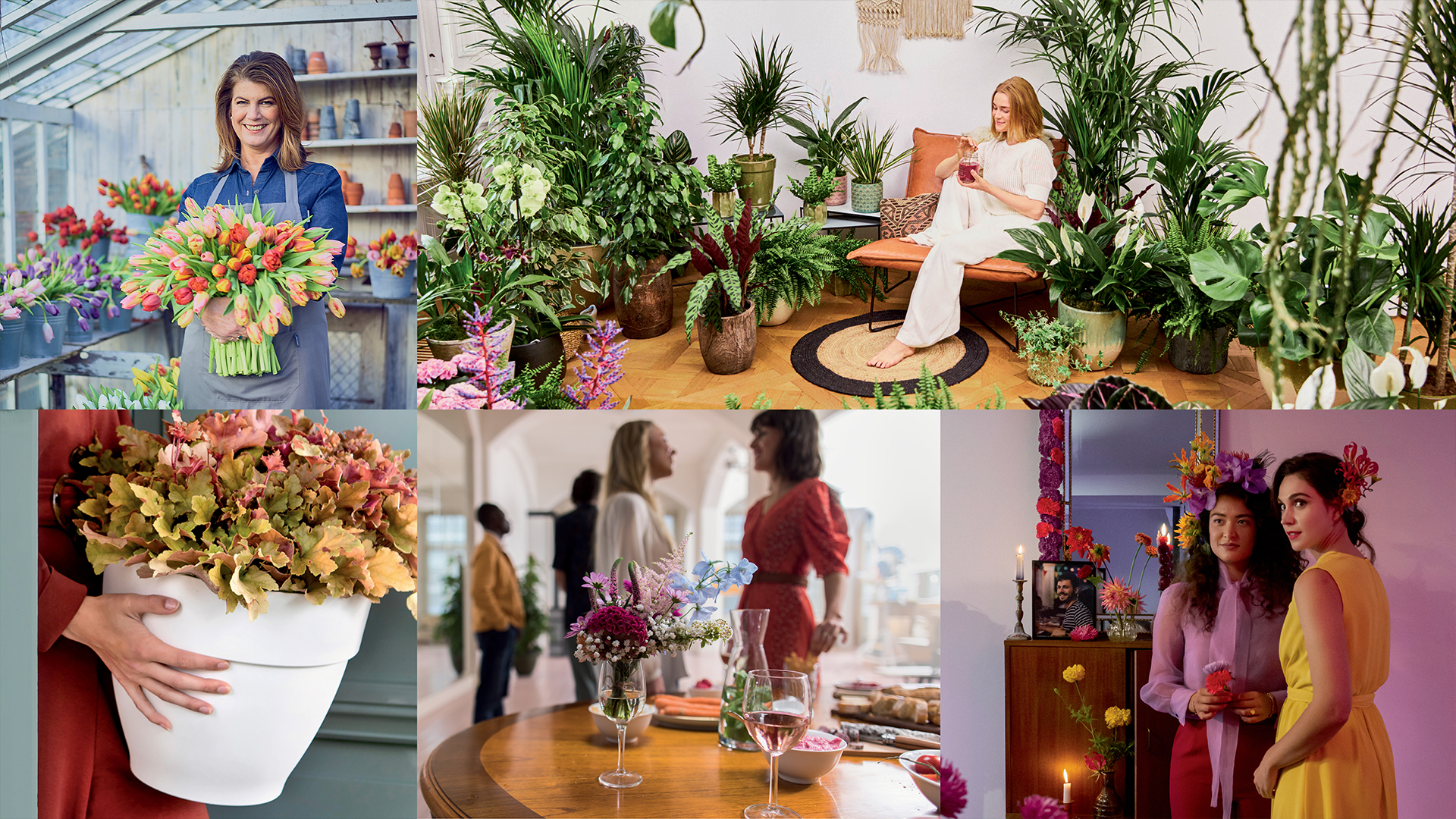 nts have. Our shopper activations are derived from this. This means that our message is present in all phases of the buying process: from exploration before shopping, the trip to the shop, stimulating buying on the shop floor and encouraging repeat purchases. All bases are covered.
Offering added value​
We usually develop shopper activations for a specific sales channel (e.g. florist, garden centre, web shop, supermarket). We focus on an entire category, such as houseplants, or a specific product, like orchids. Instead of a discount we offer added value: "Buy flowers/plants now and receive…" or "You could win…". By making this offer time-limited we also encourage consumers to act quickly.
Growers, traders and sales outlets
We develop shopper activations in collaboration with our paying stakeholders: growers, traders and sales outlets. After the initiation phase we also invite other parties to join in. These include companies and organisations in the horticulture sector, but also those outside the industry. In that way we jointly tempt consumers to buy more flowers and plants more often, at a reasonable price.
Developed together, funded together
​We expect a significant contribution from the partners, because they ultimately benefit most from the activation. The Flower Council of Holland tops up the total shopper activation budget raised with 1/3 from the general budget. This budget is funded by all Royal FloraHolland's growers and customers (traders) with the aim of generating interest in flowers and plants. Our paying stakeholders are therefore our first point of contact when developing a shopper activation project.

Creating growth based on well-founded objectives and results
At the start of each project specific mutual objectives are defined as well as research and tracking methods. Among other things, the sales results and the media reach are evaluated afterwards to check whether the objectives have been achieved.

Want to find out more? 
In our brochure 'Co-creation with shopper activations' we show inspiring cases from 2019 that provide good insights into recent shopper activation collaborations. The brochure can be downloaded via the link below.
If you are interested in exploring the opportunities and conditions for collaboration with regards to shopper activation, please contact Ivo van Orden, activation manager, at ivanorden@bloemenbureauholland.nl or +31 (0)6 51 10 70 12.