Amaryllis Shopper Activation
In December the Flower Council of Holland, Amaryllis growers and Fleurop Nederland will be working together on an Amaryllis shopper activation . We will encourage consumers to buy an Amaryllis bouquet which will give them the chance to win a luxury vase with a bouquet worth 80 Euros. 
How it works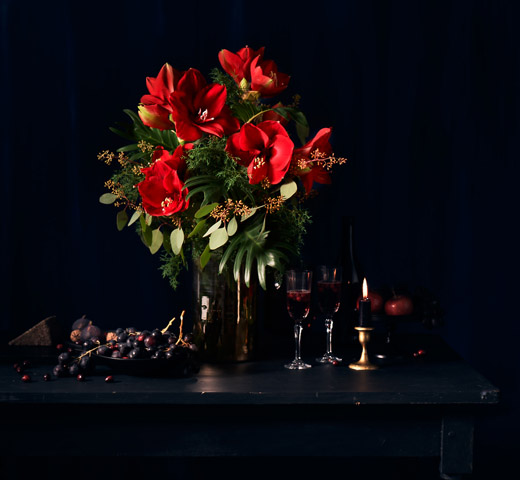 The shopper activation will run throughout the month of December at the local Fleurop florist shops and on Fleurop.nl. Florists will be selling the Amaryllis bouquet of the month whilst various Amaryllis bouquets will be available on Fleurop.nl. When buying a promotional bouquet in-store, customers will be given a promotional voucher with a code. With online purchases they are given the code straightaway. The customers who enter their code on the Fleurop promotion website will be entered into a draw to win one of 100 luxury vases with a bouquet with a retail value of 80 Euros.  
Broad approach
The shopper activation is linked to the Amaryllis that is on the Flower Agenda on Mooiwatbloemendoen.nl in December. The flower plays a leading role in the Christmas dossier sitewide and the photography for the shopper activation is also in keeping with the style of this dossier. Fleurop will be putting the spotlight on the Amaryllis by offering an Amaryllis bouquet of the month throughout December.
Vogue Living
In addition, we are collaborating with Vogue Living, which will be showcasing how you can use flowers to bring colour to the festive season across six pages in its December issue. Here too the Amaryllis will play a major role, and we will also highlight the shopper activation with an advertisement.
More information
If you would like to find out more about this shopper activation please contact Floris Wiebosch, shopper activation marketeer on +31 (0) 174 72 70 28 or f.wiebosch@bloemenbureauholland.nl.