Amaryllis shopper activation at Fleurop in the Netherlands and Germany
In December the amaryllis will be in the spotlight at Fleurop Netherlands, just like last year, but this year, Fleurop Germany is joining in as well.
In both countries customers will be encouraged to buy an amaryllis bouquet. With this they have the chance of winning fantastic prizes. In the Netherlands there are 100 Fleurop flower vouchers worth € 50 each to be won. In Germanyx, customers have the chance to win one of the 300 bouquets from the winter collection.
First time​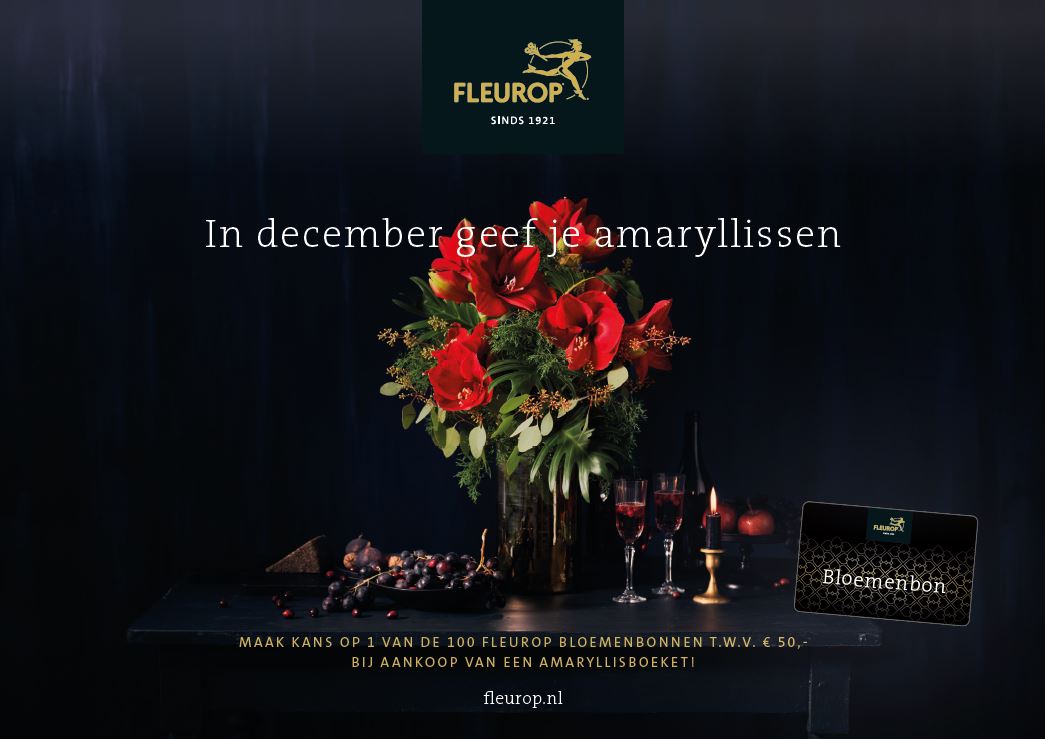 It's the first time that a shopper activation is being carried out through the same chain in both countries. After a successful first amaryllis shopper activation at Fleurop Netherlands in 2019, which sold over 100% more bouquets than expected, Fleurop Germany decided to join and will be putting the amaryllis in the spotlight as well. This campaign is an initiative by amaryllis growers in conjunction with Royal FloraHolland and the Flower Council of Holland.

A lot of attention for the amaryllis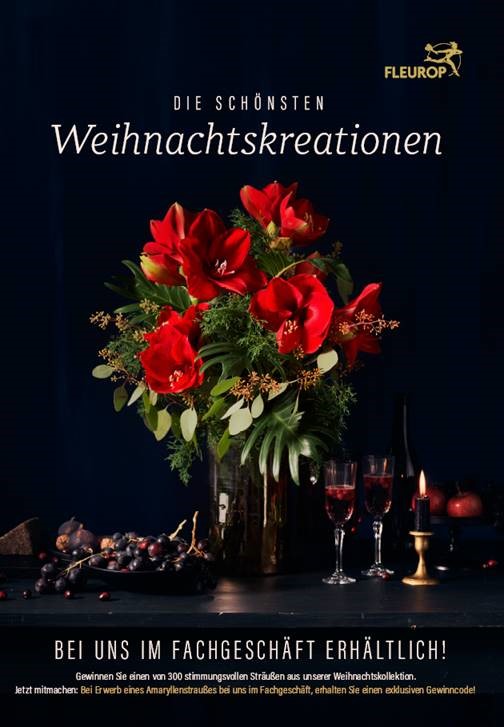 A lot of attention will be paid to the amaryllis both online and offline through fleurop.nl, fleurop.de and Fleurop florists. The Flower Council of Holland is supporting the shopper activation with social media advertising through Mooiwatbloemendoen.nl in the Netherlands and Tollwasblumenmachen.de in Germany. Dutch marketing agency Purple-wire is organising a campaign targeting florists in both countries. 
More information 
If you would like to find out more about this shopper activation please contact Floris Wiebosch, shopper activation marketeer, at f.wiebosch@bloemenbureauholland.nl.