Christmas blooms with flowers
The time for cocooning, wonderful Christmas scents, gifts, and sparkling lights have arrived! This December we will be celebrating the festive season with a content campaign under the heading, Christmas blooms with flowers. The campaign features a special dual role for the amaryllis: the flower appears in the Christmas dossier and Flower Agenda.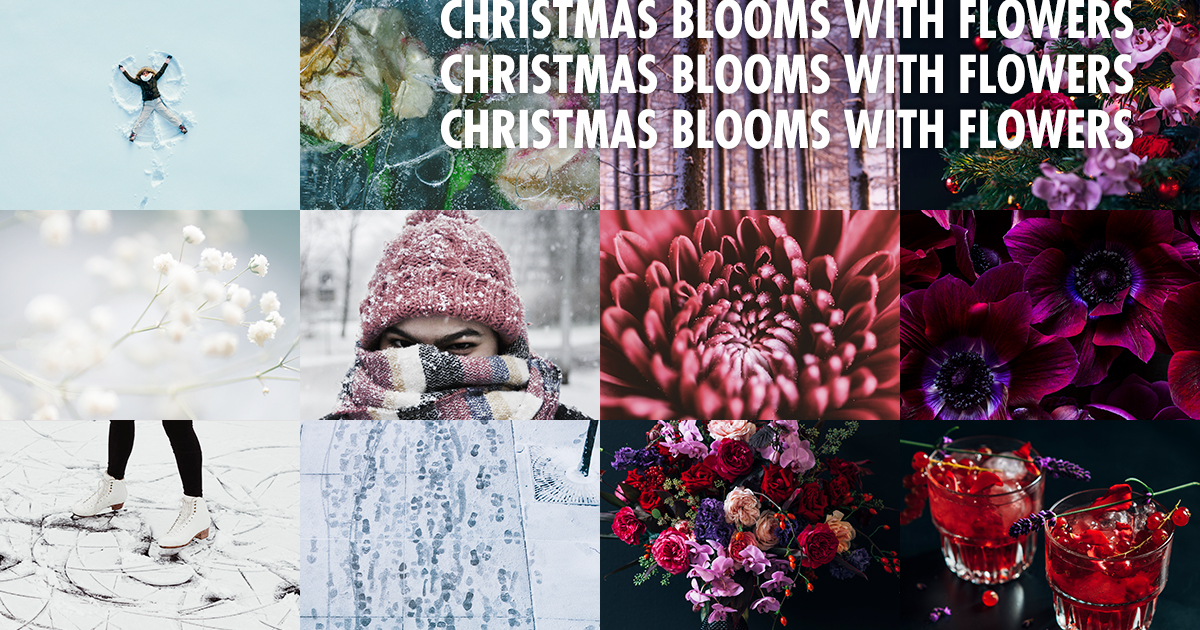 Celebrate Christmas with colourful flowers 
The Christmas dossier picks up the Celebrate Seasons concept with the message: immerse yourself in the festive season with your favourite colourful flowers. Flowers like amaryllis, roses, orchids, gypsophila, craspedia, nerine and skimmia. Because the more flowers, the more colour, the more joy! We are translating this into content about treats with edible flowers, a special Amaryllis garland for hanging above the set Christmas table, an overwhelming bouquet recipe and creative DIYs.
Timings and resources
'Christmas blooms with flowers' will be rolled out on Funnyhowflowersdothat.co.uk and its sister websites in our 4 core countries. We will also be highlighting this dossier from the beginning of December via online media in the Netherlands, Germany, France and the United Kingdom. 
Join in!
You can offer this inspiration to your customers in store and online. Download the printable A3 campaign poster using the link below, or use the images across all your online channels.
A3 Christmas Blooms with Flowers Poster
You can download and use these inspiration images free of charge if you credit Funnyhowflowersdothat.co.uk.
Instagram: @howflowersdothat
Facebook: @funnyhowflowersdothat
Twitter: @flowersdothat