Collaboration with delicious.magazine adds tulips to their menu
The new edition of delicous.magazine will be delivered from Friday 25 January and the magazine will be on sale in stores on 30 January. Over 11 pages, this collaboration between delicious.magazine X  Mooiwatbloemendoen.nl (the Dutch version of Funny how flowers do that) looks forward to springtime with the help of spring flowers, especially tulips. Consumers are also invited to buy a bouquet of tulips for the chance to take part in a cooking workshop with delicious.magazine columnist, cookbook author and chef Yvette van Boven.  
350 participating florists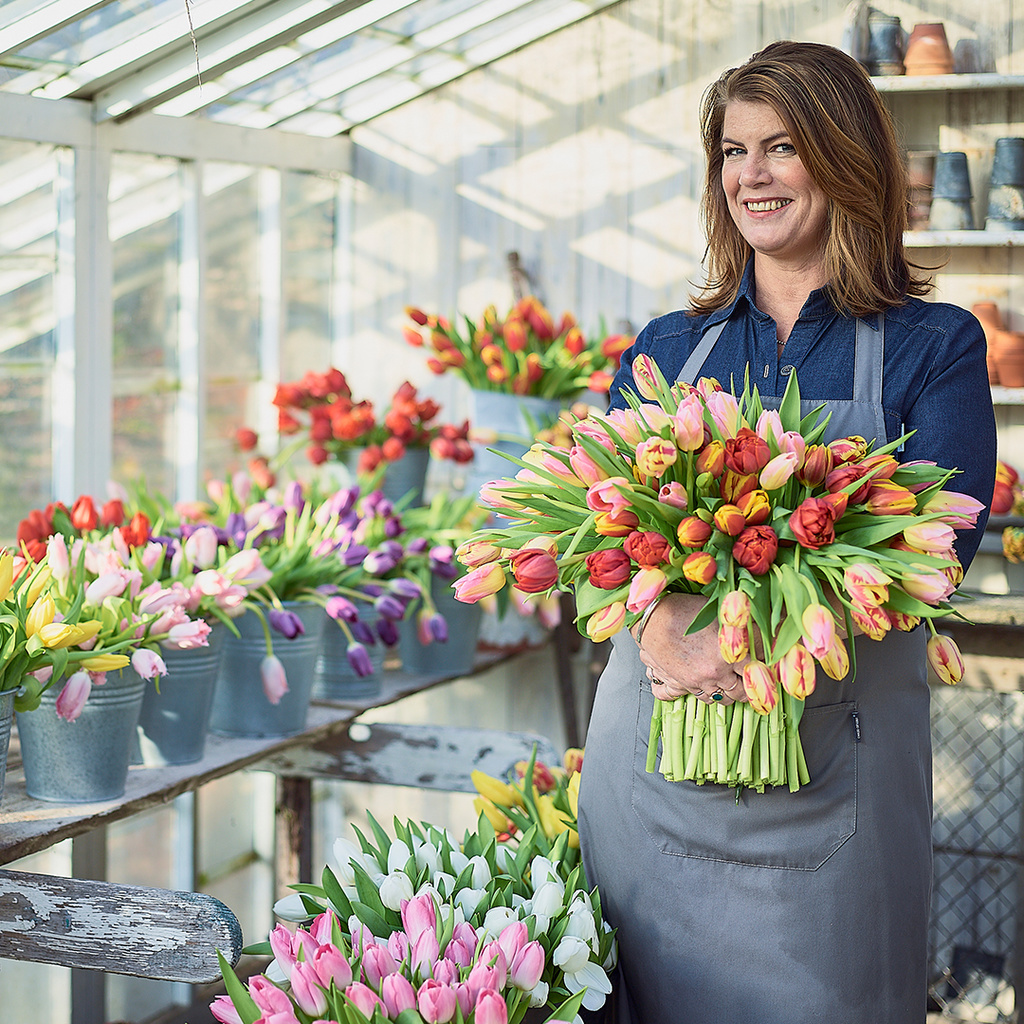 350 florists are taking part in the campaign. Participating florists will receive a POS pack, including a life-size cutout of Yvette van Boven, a counter display, a pavement poster, and tulip cards containing a unique promotional code. The campaign period runs from 21 January until 7 February.
More delicious inspiration
Consumers can enter the unique promotional code on the Mooiwatbloemendoen.nl website to have the chance to attend the cooking workshop with Yvette van Boven. There is also a delicious tulip wrap with hummus and falafel recipe and an inspiring video to watch. 
Previous collaborations
Delicious.magazine is known for its excellent recipes, food and drink tips and beautiful photography. And this is not the first time we have worked with the magazine. In the past we have collaborated and produced a mouth-watering special recipe featuring the begonia, and we looked at the different phases of love through food and flowers.