Dutch supermarket chain Jumbo launches PLUK Flower Market
Shopper activation announcement beginning of June
In week 22, consumers will be tempted even more to buy flowers during the Jumbo PLUK Flower Market. They will receive a free vase with the purchase of a beautiful PLUK spring bouquet in the supermarkets. Jumbo organises the shopper activation together with Growers' collective 365 days of flowers and the Flower Council of Holland.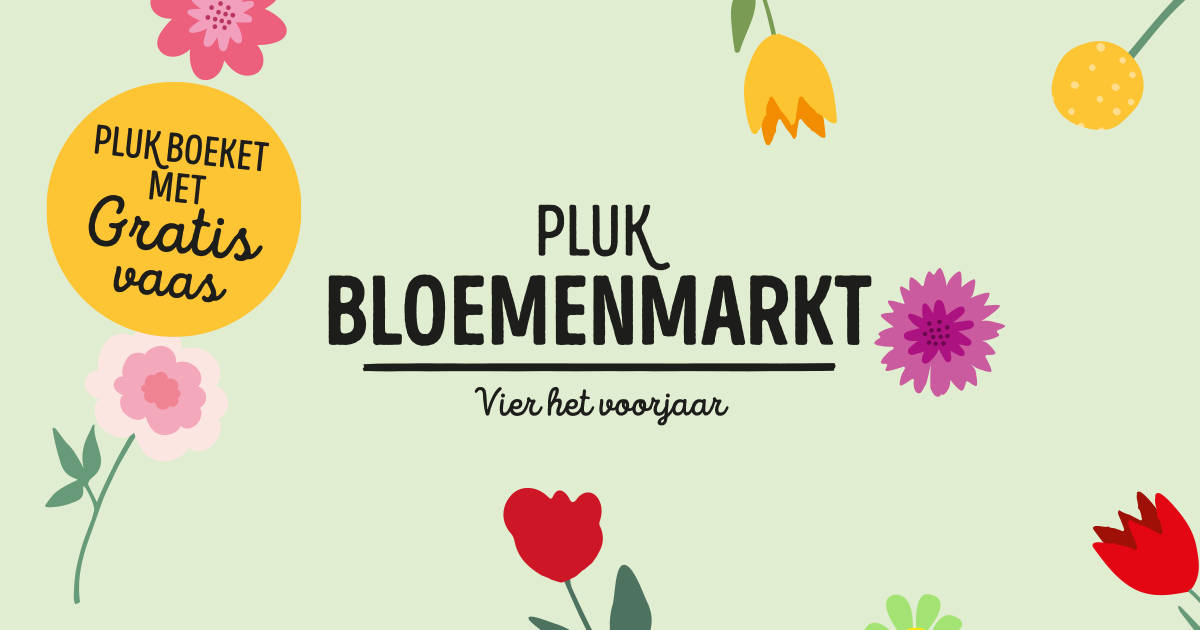 The shopper activation
The PLUK Flower Market is the third shopper activation at the supermarket. It is preceded by the Urban Jungle Plant Market and the Urban Jungle Garden market. The goal of this shopper activation is to increase a 15% increase in sales compared to the same period in 2021. Additionally, it should ensure a high-quality product presentation on the shop floor.
Promotion
The shopper activation will be communicated online via the Mooiwatbloemendoen.nl consumer website and social media channels. Additionally, Jumbo will also direct social media attention towards the PLUK Flower Market. Offline, the shopper activation is promoted for the first time through digital screens at 350 Jumbo locations.
More information
For more information about this shopper activation, please contact Floris Wiebosch, Shopper Activation Marketeer, via fwiebosch@bloemenbureauholland.nl.
                  
May 2022