EDITION 16 of The Green Gallery goes live
The winter edition of online inspiration magazine The Green Gallery shows flower and plant compositions inspired by the remarkable light that you see in Renaissance paintings. The latest issue therefore bears the title Floraissance. A remarkable celebration of the beauty of Nature. 
Surrealistic images and luminous bouquets
Photographer Xuebing Du's portfolio gives the viewer a surrealist glimpse into the miniature world of Nature. Colours and flower textures captured in spectacular light. Various artists give their interpretation of luminous bouquets in Muze. And the Trend Story focuses on Cyperus papyrus, a plant that subtly filters daylight as it passes through with its fragile-looking stems and decorative umbrella of leaves above.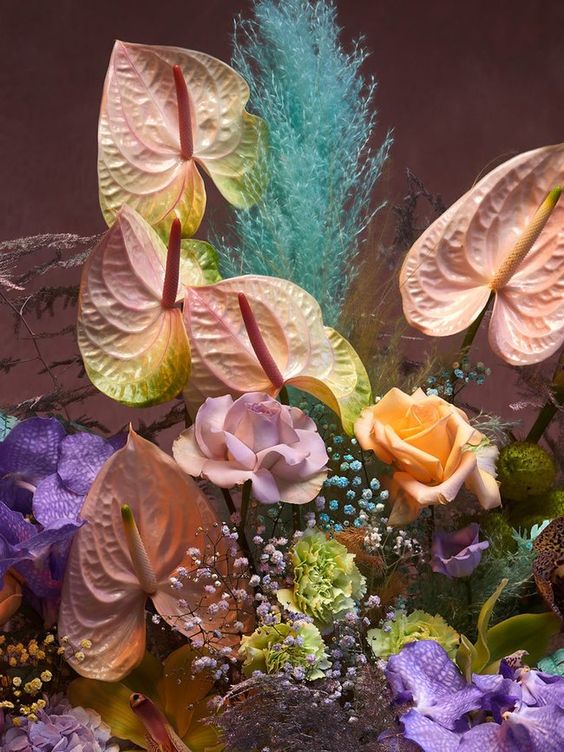 Even more green treasures
Artist Thirza Schaap has created unique white roses especially for The Green Gallery that have been inspired by the painting Roses (1890) by Vincent van Gogh. With aesthetic recycled plastic she emphasises the beauty of Nature. And you can read a story about the Dr Monica Gagliano's discovery of communication between plants and how this changed her life.
In the media
An online media campaign starting on 20 December will encourage consumers in Germany, France, the United Kingdom and the Netherlands to view the free online magazine. There will also be coverage of The Green Gallery on the websites and social media channels of Funnyhowflowersdothat.co.uk and Thejoyofplants.co.uk. The media campaign will run until the end of January. 
About The Green Gallery
The online magazine The Green Gallery shows consumers the beauty of flowers and plants in its very own way. Aesthetic, raw, feminine, enchanting and contemporary. The magazine is an online gallery where flowers and plants are shown to be muses for lovers of fashion, food, design, art and interior. The Green Gallery is available in Dutch, French, German and English and will appear several times per year. You can also follow The Green Gallery on Instagram.