Exposé #16: New York floral splendour with Putnam & Putnam
The latest edition of the portrait series Exposé is live. This time, Michael and Darroch Putnam from Putnam & Putnam flower studio and shop in New York take centre stage. Online at Mooiwatbloemendoen.nl and Mooiwatplantendoen.nl, you can delight in an inspiring video, an in-depth interview and some truly beautiful images. International versions of the consumer websites are also online.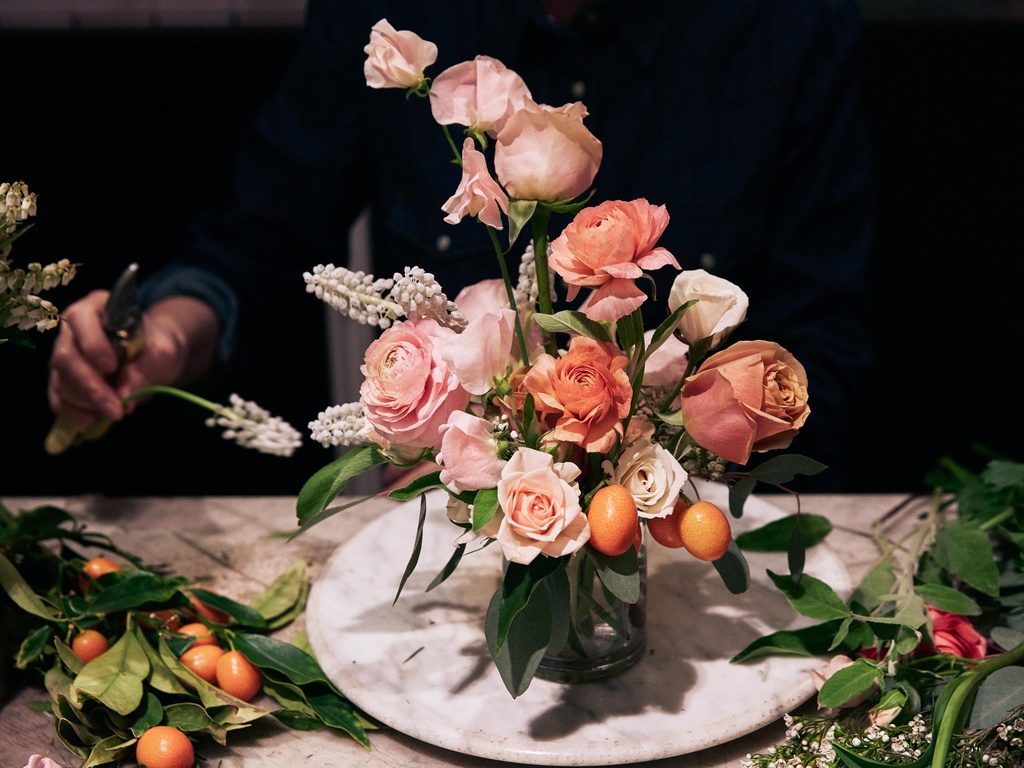 Exposé is a series of video portraits where we introduce you to a whole host of people. From grower to blogger, arranger to perfumer, garden designer to stylist. They all have one thing in common – a boundless enthusiasm for plants and flowers. Earlier we introduced you to, among others, Ruby Barber from the Berlin flower studio Mary Lennox, 'flower artist' Azuma Makoto and illustrator Katie Scott.
Putnam & Putnam
Michael and Darroch Putnam are not just a married couple, they are also business partners. Since 2014 they have run Putman & Putman, a flower studio and shop in New York together. It all began as a hobby. Interior designer Michael went to (flower) markets at the weekend and he would then make arrangements of his favourite flowers at home. His partner Darroch, a photographer, was so impressed that he put photos of the arrangements on their Instagram account. What began as a few likes on social media, quickly grew into requests for bridal flower work. The company had begun.
Flower installations, weddings and a book
Nowadays the men and their team produce romantic flower installations (their speciality) for fashion shows, as well as editorial work for Vogue and Harper's Bazaar. Weddings still play an important role in their business. Roses in powdery vintage shades of pink connect many aspects of their work. Alongside the studio in Brooklyn, Putman & Putman have a shop on 5th Avenue, and they are working on a flower colour guide to be published in 2018 by Phaidon. "Pretty amazing", as Putman & Putman say so themselves.
Be inspired
Keep an eye on Funnyhowflowersdothat.co.uk & Thejoyofplants.co.uk and our social media channels as your source of inspiration. You can use the images from Exposé #16 free of charge for promotional purposes, with a photo credit. The video is also available to share.