Final installments of Houseplant of the Month and Flower Agenda
The Trend Collection to replace monthly promotions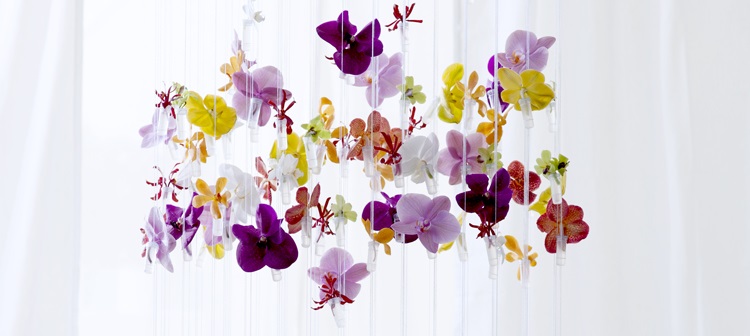 All good things come to an end, and on that note, we will be saying goodbye the Houseplant of the Month and the Flower Agenda with effect from 1 January 2021. The Garden Plant of the Month programme finished at the end of 2019. Instead, the Flower Council will be opting for The Trend Collection. In this campaign we will be promoting a collection of flowers, houseplants and garden plants that fit perfectly with the Horticulture Sector Trends for each season (spring/summer and autumn/winter).

How it all began
The Houseplant of the Month programme was launched in 2006 to provide consumer media with monthly news about houseplants to inspire consumers. The 'of the month' aspect ensured regularity and the opportunity to share a wide product range. The Flower Agenda was added in 2013, followed by the Garden Plant of the Month in 2014 taken over from Plant Publicity Holland, which was previously responsible for the promotion of garden plants, trees and shrubs. All three programmes were also rolled out in Germany, France and the United Kingdom. Between 2014 and 2016, the Houseplant of the Month programme even received an EU subsidy.

Joining in and dropping out
One useful additional benefit of the programmes was that the trade and sales outlets could also join in throughout the year, and an increasing number of growers and traders did just that by developing coordinating marketing and sales activities. Royal FloraHolland also embraced the programmes, and international organisations used the same product lists. At the same time, it became clear that after a number of years, there was fatigue of the monthly promotions for both the consumer, and consumer media. Whilst we initially reached millions of consumers every month in the four core countries, over the past 2 to 3 years this has fallen to a few tens of thousands per month. 

Successor: The Trend Collection​

From autumn 2020 we have already started replacing the monthly programmes with The Trend Collection. Under the Trend Collection banner we will be launching a collection of flowers, houseplants and garden plants twice a year (spring/summer and autumn/winter). We will base these on the Horticulture Sector Style Trends with the associated PR, marketing materials, and shopper activation opportunities. This offers a fresh approach to the press and consumers which also gives growers and the trade enough scope and flexibility to tie in with the collections. The products are no longer specifically linked to a calendar month, but can be used throughout this seasonal period. This new approach has naturally been adopted in close consultation with stakeholders.

Closing actQuite a few houseplants, garden plants and cut flowers have had their moment in the spotlight over the past 15 years, with new photography and accompanying texts every year, usually based on the Horticulture Sector Trends for that year. We are concluding the programmes with Amaryllis on the Flower Agenda in December, and Yucca as the Houseplant of the Month.
Want to find out more?
For more information about The Trend Collection please contact Chanel de Kock at c.de.kock@flowercouncil.co.uk.