First shopper activation at Gartencenter Augsburg
Magical Hydrangeas promoted at seven German garden centres
German garden centre chain Gartencenter Augsburg will launch its first shopper activation in May. Consumers will receive a free garden shovel with the purchase of a Magical Hydrangea while stocks last. This shopper activation links to the From Grey to Green campaign and is a collaboration between Gartencenter Augsburg, Magical Hydrangea, Brands of the Plants, and the Flower Council of Holland.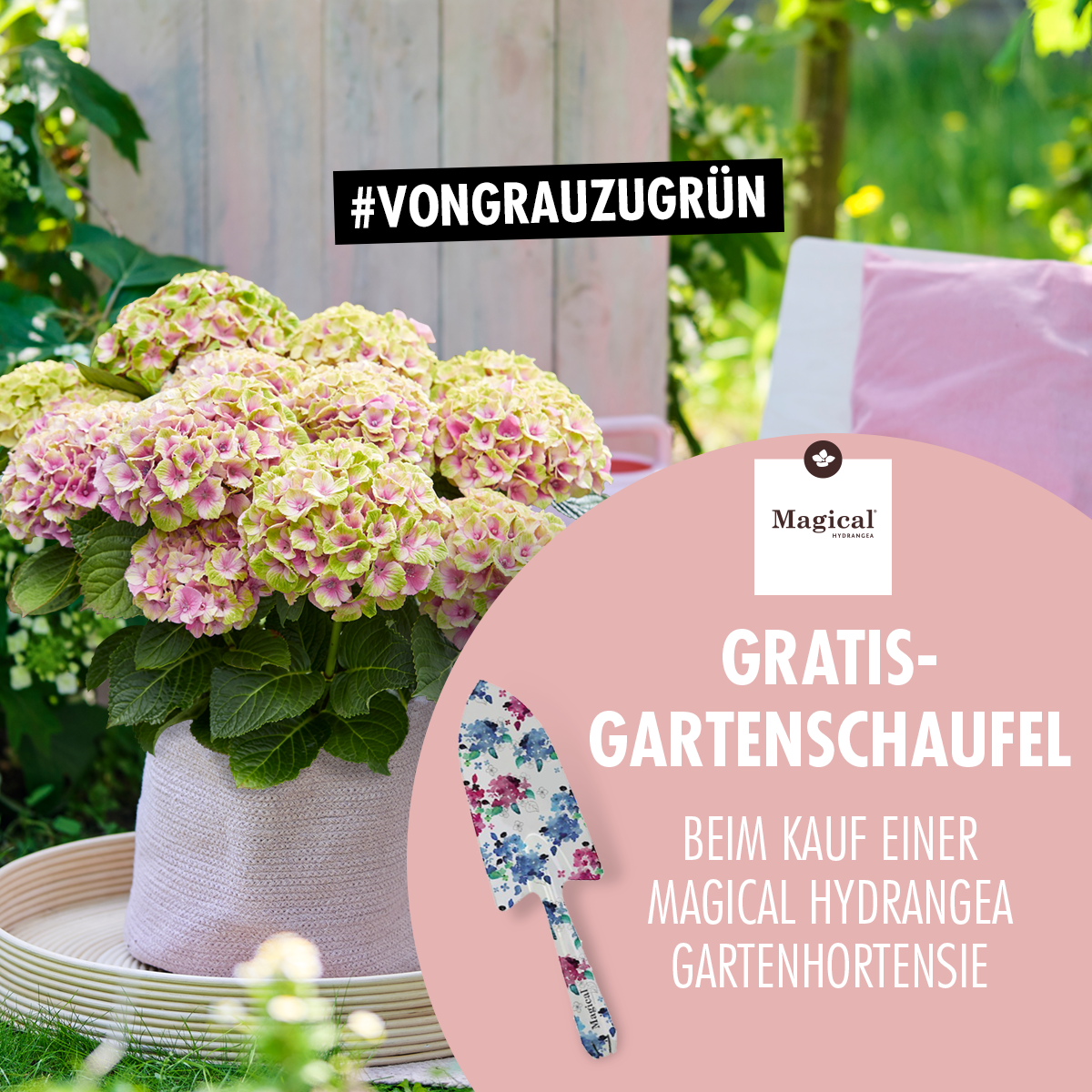 Strengthening the brand
The shopper activation isn't just about generating more Magical Hydrangea sales. The brand Magical Hydrangea will also kickstart a new way to present their product. This will help reinforce their brand at the Gartencenter Augsburg.
Communication
A regional social media campaign will be used to promote this shopper activation. This is made possible because the Augsburg garden centres are all situated in the North Rhine-Westphalia state. This campaign will inform the target audience living in the area of the garden centres participating in this shopper activation. Gartencenter Augsburg will additionally inform consumers of the activation through in-store materials, their website, and social media. Our own consumer website Pflanzenfreude.de will also promote this activity.
More information
For more information, please contact Sherelle Schmidt, Shopper Activation Marketeer, via sschmidt@bloemenbureauholland.nl.
                  
May 2022