Floral lunch is a midsummer day's dream
Perfectly in keeping with the trends of hygge (cosy), lagom (not too much and not too little) and sisu (resilience), Funnyhowflowersdothat.co.uk is going Swedish to celebrate a classic 'midsommar'.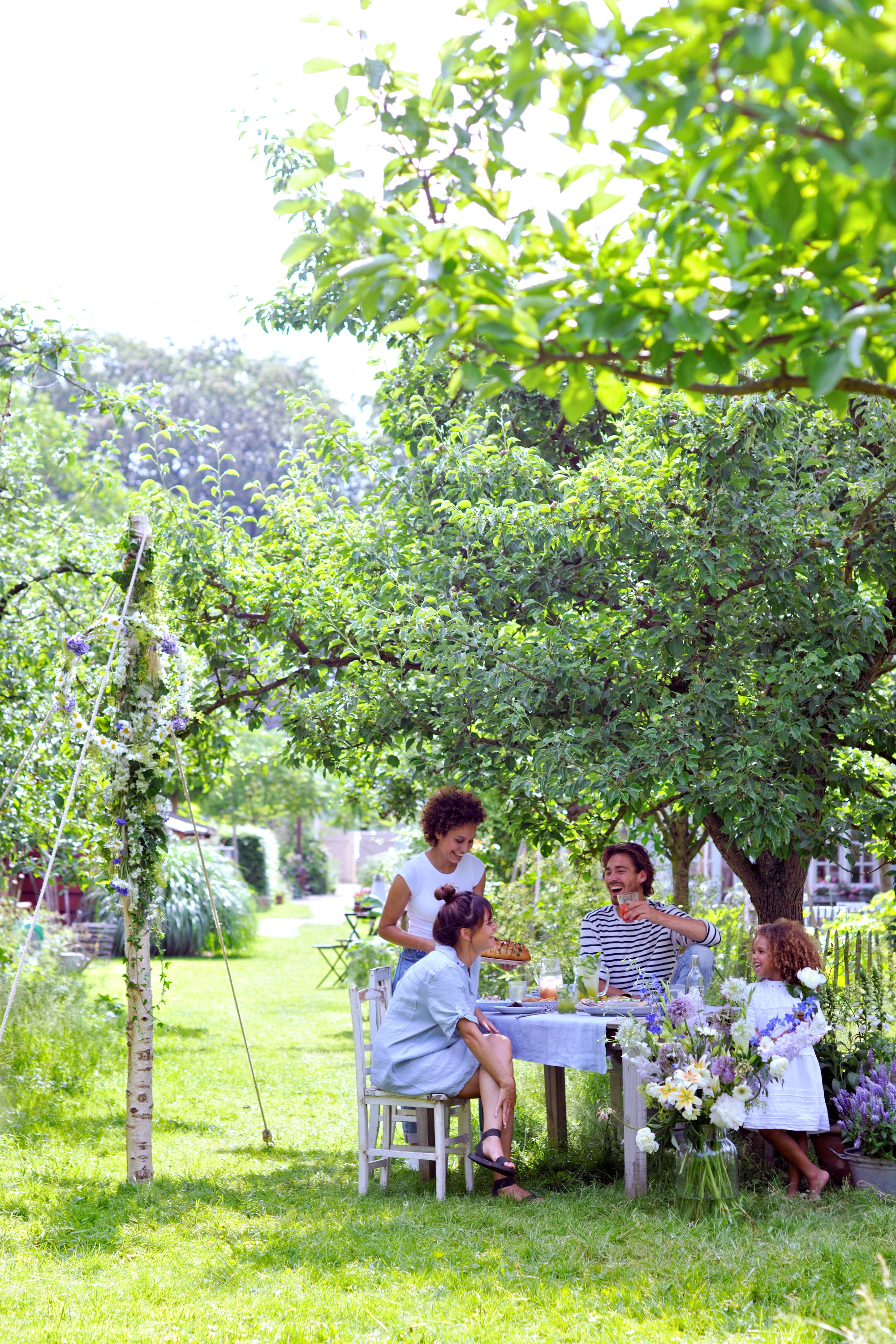 Midsummer (midsommar) is one of the most important occasions in Scandinavia, particularly in Sweden. Family and friends gather, eat outdoors together, wear floral crowns, and decorate the place with flowers to celebrate the longest day of the year. 
Long live Litha!
'Midsommar' derives from the old Germanic festival of Litha that used to be celebrated throughout northern Europe and the current Baltic States around the summer solstice on 21 June. Those celebrations involved lighting bonfires and collecting plants, which were said to have special healing powers at midsummer. 
Summer inspiration 
Funnyhowflowersdothat.co.uk and Thejoyofplants.co.uk have extracted this colourful background for a mixture of articles this summer about the symbolism, traditions and rituals of midsummer, supplemented with inspiration for summer food, drinks, and the optimum use of garden plants and flowers for the consumer's midsummer celebration. 
'Celebrate summer!' activation campaign 
The 'Celebrate summer!' activation campaign links up with the midsummer content. Between 18 June and 1 July consumers in the Netherlands who buy a summer bouquet of flowers (at a participating florist) have the chance to win a fully catered midsummer lunch at home for up to ten people. Three lunch experiences can be won. There are also fifty bouquets on offer.  Consumers will be informed about the campaign through a radio commercial, online media and the Mooiwatbloemendoen.nl website (The Netherlands' Funnyhowflowersdothat.co.uk) and social media channels. This campaign has been created in collaboration with Plantion, Royal FloraHolland and VBW.