German shopper activation at REWE
On 11 November the Danke Pflanzen shopper activation started at the German supermarket chain REWE: 'Buy an orchid and receive a free orchid conditioner'. The offer was available at 2,500 REWE stores until 16 November.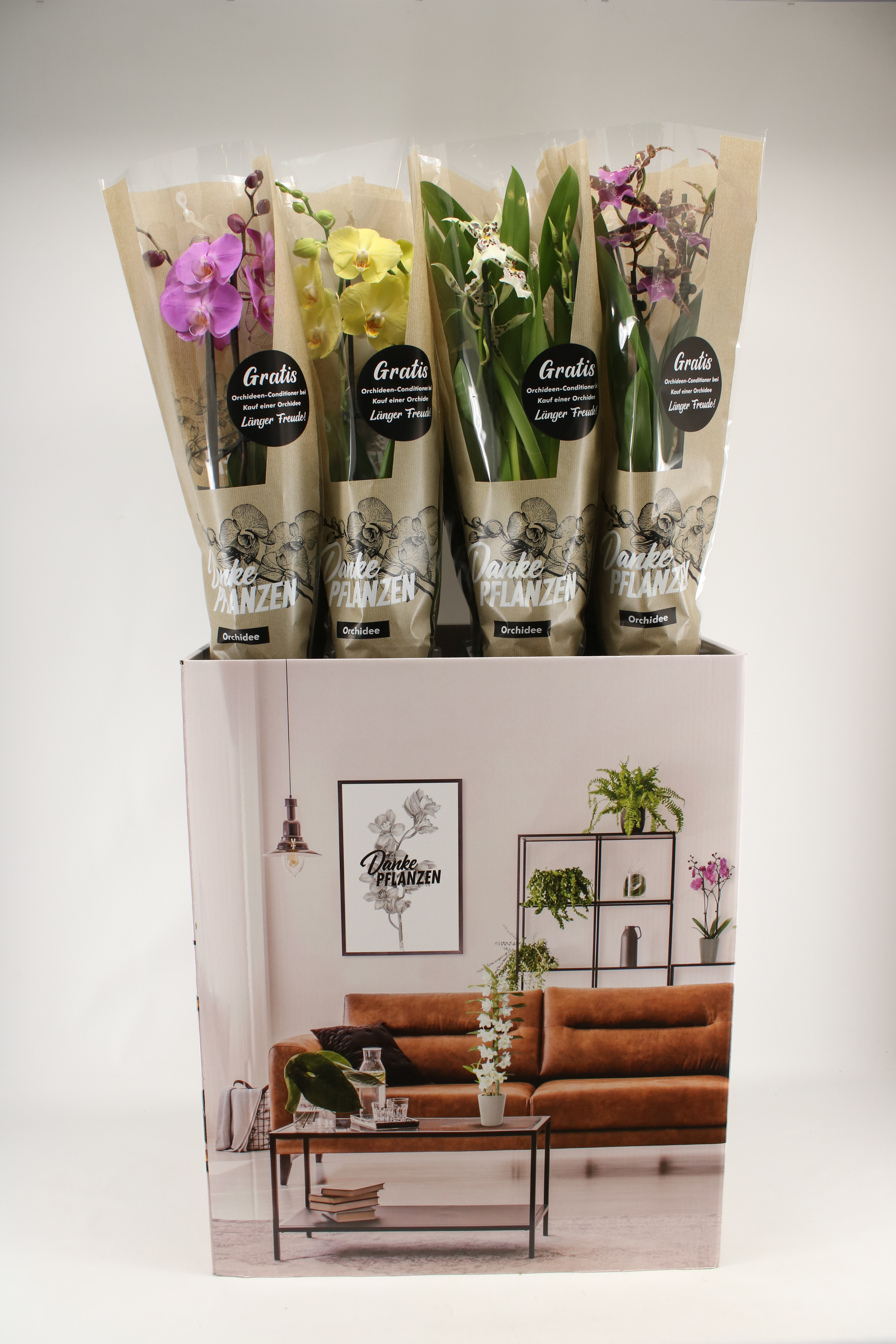 A summary of the activation
The idea behind this activation was to tempt consumers to buy an orchid with a valuable giveaway. In this case it was free orchid food, a small bottle containing a special formulation that encourages, strengthens, and extends the flowering period and also ensures to condition the root system. 
Wide range
The activation covers a wide range of orchids. Regardless of whether the customer buys a Phalaenopsis, Dendrobium, Brassia, Miltonia or Cambria, they received an orchid treatment with every orchid.
Collaborating parties
This shopper activation is a collaboration of the Flower Council of Holland, wholesaler Greenyard, end-customer REWE, and growers' association Orchidee Nederland.
More information
If you would like to find out more about this shopper activation please contact Jacco van der Hoeven, shopper activation marketeer on +31 (0) 174 72 70 28 or j.van.der.hoeven@bloemenbureauholland.nl.