Gracias Plantas: Second shopper activation with ALIAT in Spain
ALIAT relaunches orchid shopper activation at 55 garden centres
The first orchid shopper activation together in 2021 was so successful, that we'll launch another campaign together in 2022. The Gracias Plantas (Thanks Plants) campaign will run from mid-March to mid-April at 55 garden centres in Spain, thanks to the combined efforts of ALIAT, Javadoplant, Orchidee Nederland and the Flower Council of Holland.
Promising prospect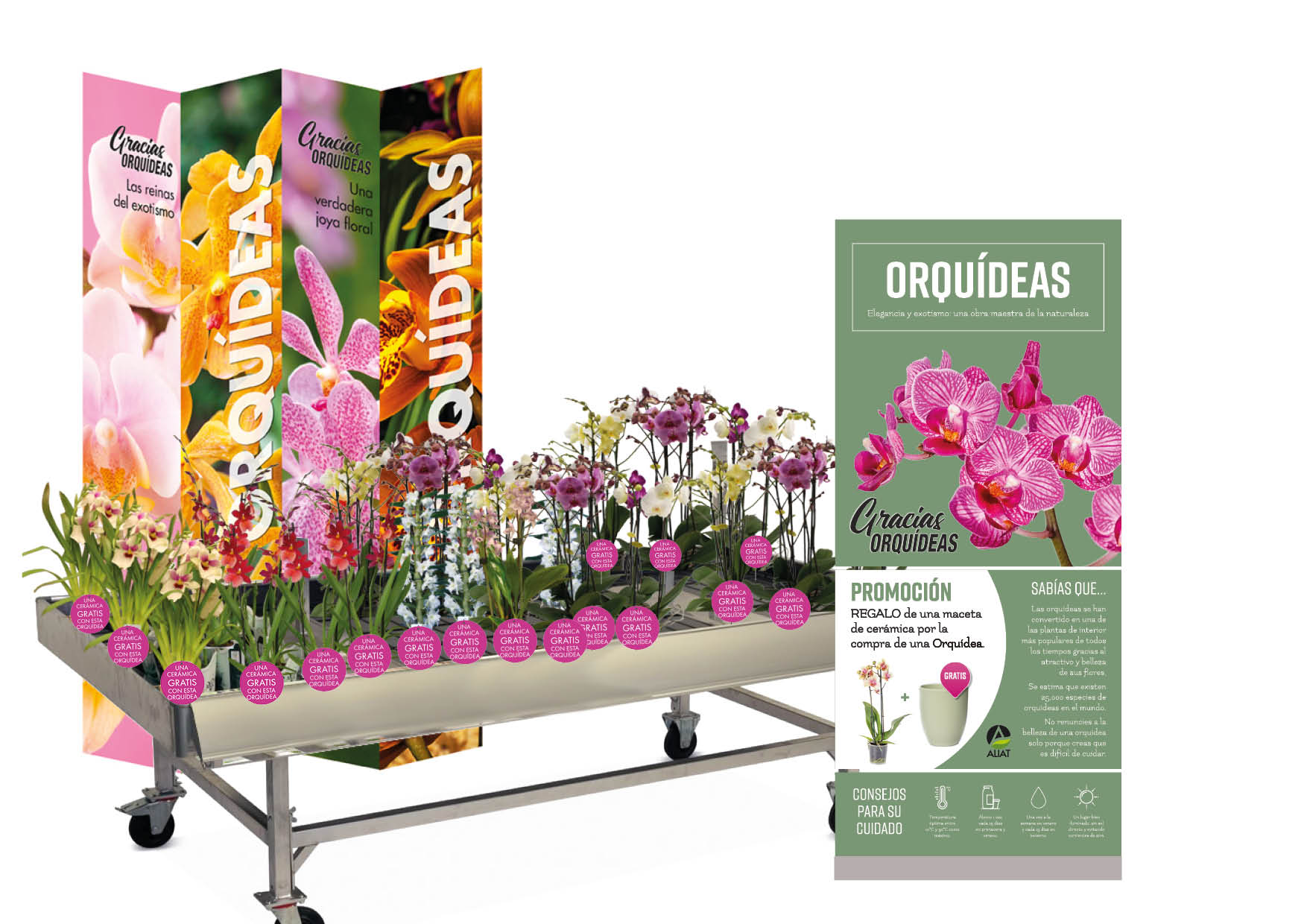 In 2021, the shopper activation led to more sales, reduced losses and a better product presentation on the shop floor. Plenty of reasons why ALIAT is happy to relaunch the shopper activation campaign in 2022. As the leading supply chain in the Spanish floriculture sector, it caters to an extensive sales market. This shows, because this year 55 affiliated garden centres will participate: 15 more than last year.
The shopper activation
This year's shopper activation again offers a free ceramic planter with the purchase of an orchid. To ensure its success, the campaign will also be promoted online through the channels of the participating garden centres and with offline POS materials (advertising at points of sale). The most impressive item being a 4D totem of two metres high. All marketing materials will refer to the Gracias Plantas campaign and highlight the exotic and elegant qualities of the orchid.
More information
Want to learn more about this shopper activation? Please contact Sherelle Schmidt, Shopper Activation Marketeer, via sschmidt@bloemenbureauholland.nl.
                  
March 2022