It's time for ApéroFleurs again in France
After having spent months mainly indoors, without 'real' contact, without 'real' freedom, people now feel more than ever that we must enjoy the moment, together - but with appropriate social distancing. A moment for happiness and being able to forget about the stresses of life for a little while. For the French, the perfect time to come together is the apéro, where you drink an aperitif with friends. The ApéroFleurs mini-bouquet helps to create a colourful and sociable atmosphere.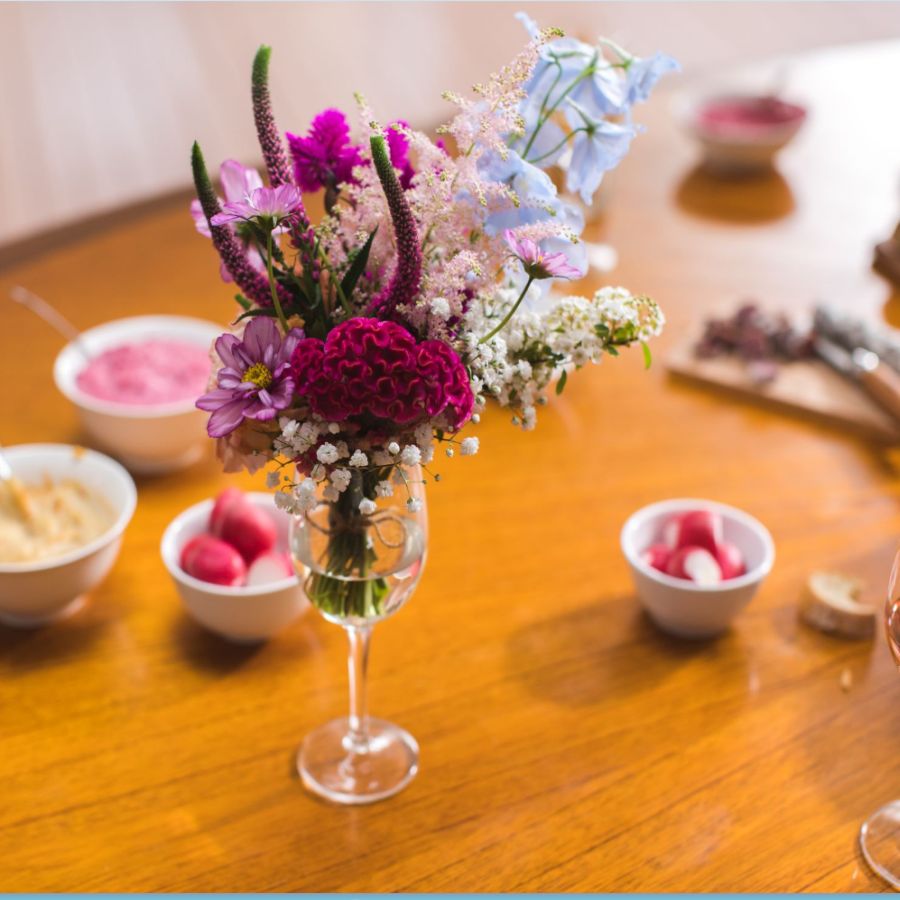 ApéroFleurs - recap
​Small, but lovely and sociable: ApéroFleurs offers the French consumer an accessible, informal way to enjoy flowers. Small, quick to buy, and easy to display, since everyone has a wine or beer glass at home which will hold the mini-bouquet perfectly. At this time in particular flowers are a powerful symbol of love and friendship, and you can delight your friends with this marvellous mini-bouquet when you gather for drinks (outside).
Content and social media​
As in preceding years, we will be highlighting the ApéroFleurs in France. Starting on the weekend of 25 June we will be featuring extensive content on our consumer website lajoiedesfleurs.fr and all our social media to inform and inspire the French public with ApéroFleurs. 
We are also encouraging florists to promote ApéroFleurs in their shops and via social media (since they are currently more active on social media than ever).  That way we can inspire French consumers together to bring colour and joy to their social gatherings with flowers. Our campaign will run for a couple of weeks, but obviously florists can offer ApéroFleurs mini-bouquets all summer long - or even throughout the year!
Marketing resources to download​
We have put together a digital marketing kit with beautiful images, a poster and other information for showing off ApéroFleurs, both online - e.g. a web article, mailshot, social media - and in-store. The kit is available in French and Dutch.
Interested in the digital marketing kit?​
ApéroFleurs are an eyecatcher - the mini-bouquets are so appealing. Talk to your French customers about them (online), and encourage ApéroFleurs displays in the shop to draw the customer's attention. It's easy to do with the material in the kit. You can request it from Floris Wiebosch at the Flower Council of Holland at f.wiebosch@bloemenbureauholland.nl
Contents of digital marketing kit: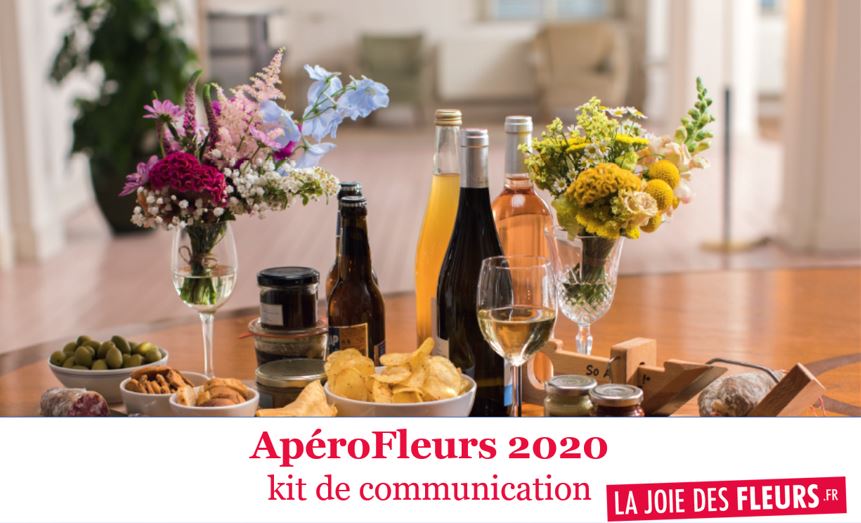 1. Introduction to ApéroFleurs (French and Dutch)
2. Current campaign images
3. In-store display (French)
4. Additional digital marketing resources:
    a. ApéroFleurs film (French)
    b. Poster (French)
    c. B2B flyer (French)
    d. ApéroFleurs logo 
    e. Bouquet ideas: drinks & cocktails 
    f.  Bouquet ideas: trendy