Looking back: Thanks Plants PR events in The Netherlands and UK
The Thanks Plants campaigns in the Netherlands and the United Kingdom were launched with spectacular PR events. They were also very effective, since they generated a great deal of publicity. Here is a brief overview:
Plant House in Amsterdam: a treat for all the senses
In Amsterdam visitors could recharge in the Plant House after the Amsterdam Dance Event (ADE) on 21 and 22 October. This was a house specially designed for people to see, hear, smell and feel the calming effect of plants. In the bedroom and bathroom the emphasis was on plants that purify the air and provide calm. In the living room it was particularly about recharging. DJ Emanuelle Vos played two live sets surrounded by greenery. If you touched the hanging plants, you discovered that they were linked to the turntable. Plant House attracted a great deal of publicity, and Thanks Plants became even better known as a result of Gerard Ekdom's interview with Monique Kemperman (campaign manager of houseplants) on Radio 10, an article in the Parool newspaper and the coverage that a host of influencers provided on Instagram. You can see a video impression here. 
From concrete jungle to green oasis in London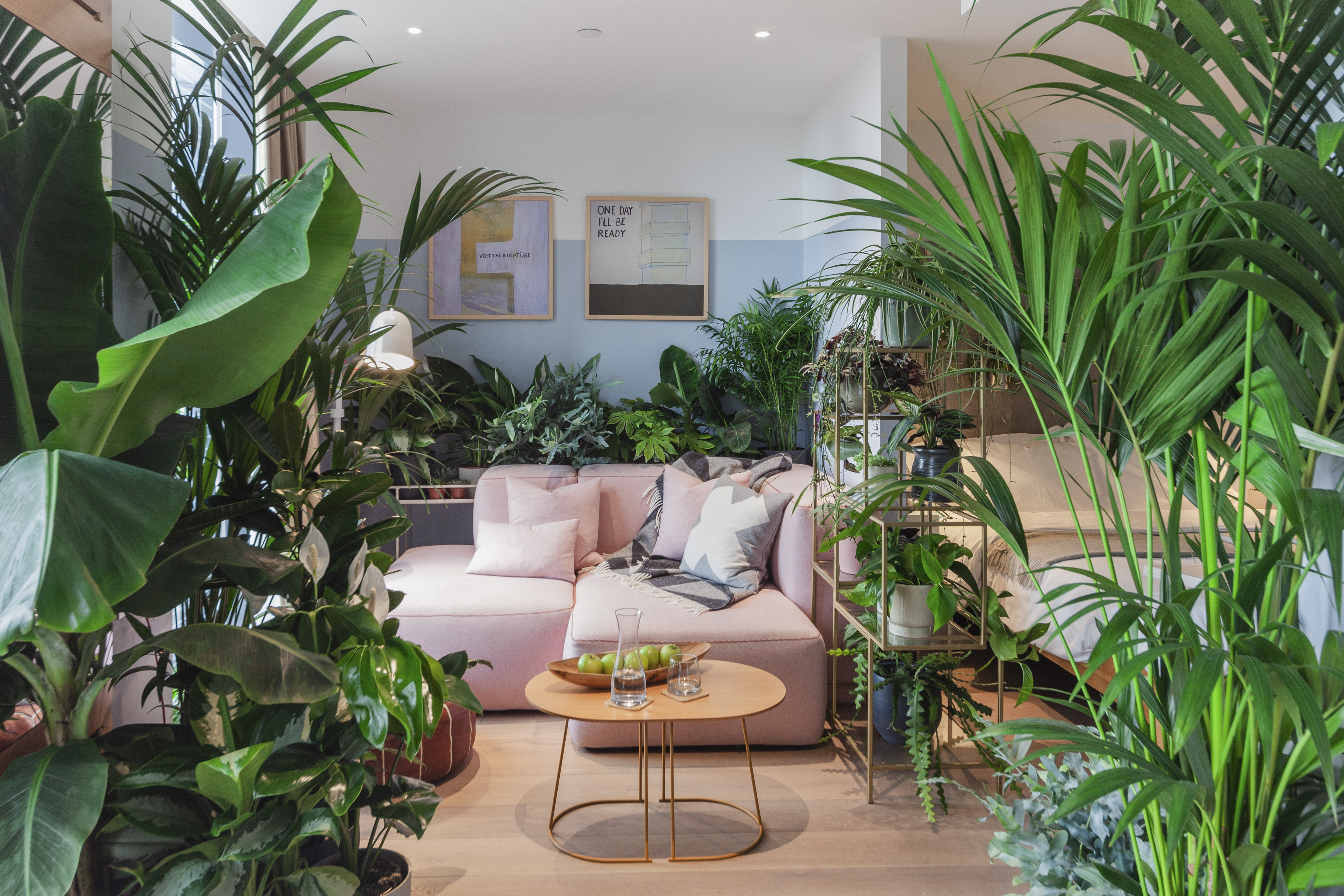 Visitors could experience the benefits of plants amidst the concrete jungle that is London. Three leading British plant experts each transformed a room in the hip Leman Locke hotel. They created a Romance Suite, a Productivity Suite  and a Tranquillity Suite to highlight the benefits plants can bring.
A number of journalists were invited to spend a night in one of these jungle suites a week prior to the official opening and press launch. That resulted in enthusiastic reactions and coverage in time for the launch when the rooms were opened to the public to book. National titles like Metro online (u.u.12.3 mln), Mirror online (u.u. 25.4 mln), and the Evening Standard (u.u. 18.8 mln) that all have a wide reach covered this story, and print features also followed suit. Lifestyle titles including Suitcase (u.u. 73.000), Stylist Magazine, to name a few, as well as features on blogs and posts by influencers also covered our activity. During the successful press launch the three designers each explained their design approach to key media through in-room tours as well as discussing the benefits of the plants selected specifically for each room. The three hotel rooms were available to book for stays by the public until 10 November.
The Thanks Plants campaign​
We are thanking plants for everything they do for us in the Netherlands, the United Kingdom, Germany and France. They make us more relaxed, they bring nature close to us and they turn our house into a home. The Flower Council of Holland ran the successful international publicity campaign Thanks Plants in these four core countries for the second time. You can read an impression of the PR events in Germany and France here. 
Want to find out more?
For more information about Thanks Plants please contact Monique Kemperman, campaign manager houseplants, on + 31 (0)174 72 70 26 or m.kemperman@bloemenbureauholland.nl.