Orchid shopper activation with Blume 2000
Following the Thanks Plants campaign that started 31 August in Germany, a shopper activation in collaboration with Blume 2000 and Orchidee Nederland is launched in Germany on 14 September. Consumers buying an orchid will receive a free gift of a Kokedama DIY Box, that includes a special moss pot to turn the orchid into a floating plant, until 4 October.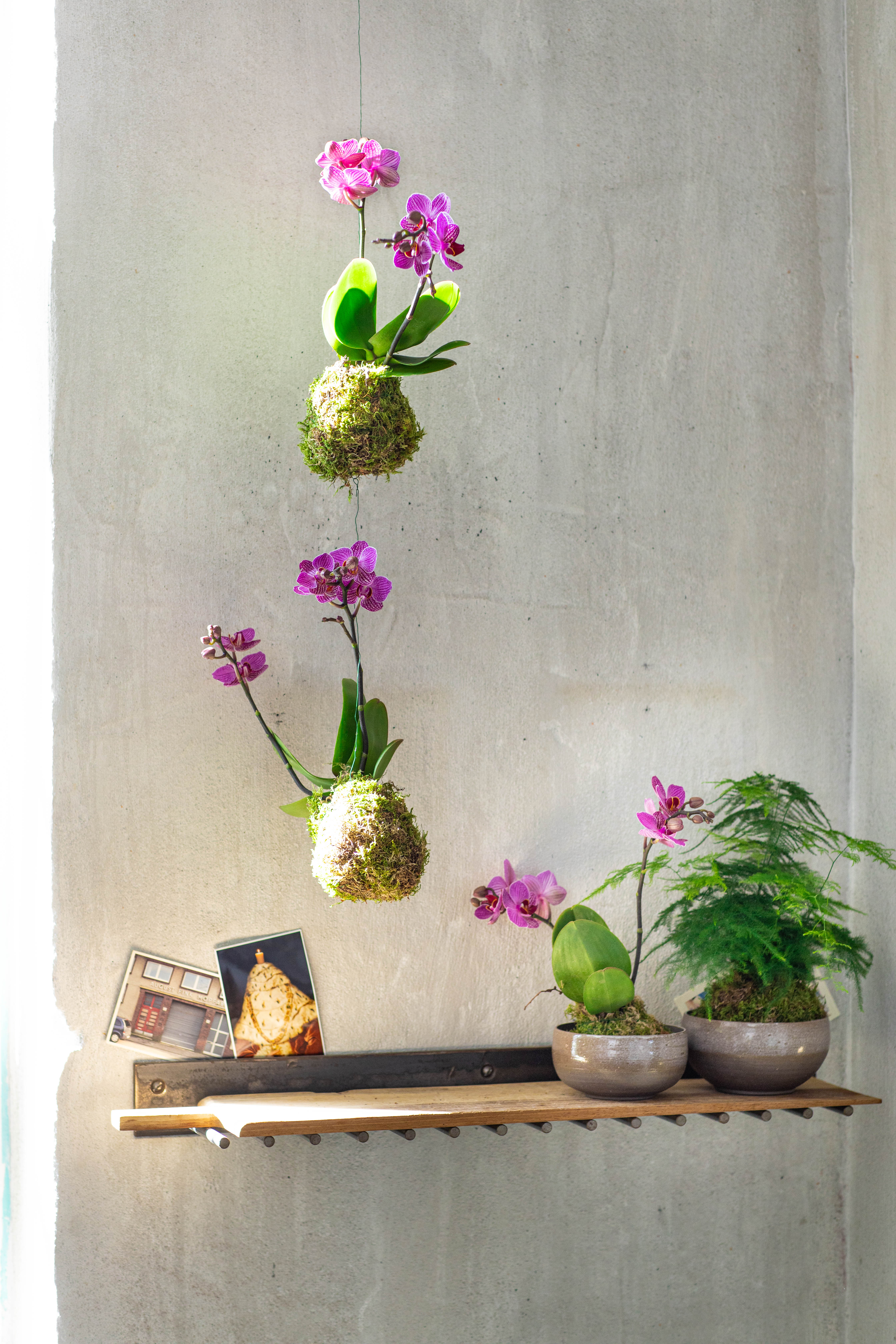 Overview of the activation
Blume 2000 is a high-end florist chain in Germany with over 200 stores and an online shop. The florist chain is aiming at a new target group in its collaboration with the Flower Council of Holland by tapping into the Danke Pflanzen (Thanks Plants) marketing campaign. One important area of focus within this shopper activation is therefore the use of online media, where we will encourage the Danke Pflanzen audience to visit the Blume 2000 stores to buy an orchid. 
Blume 2000 is giving the orchid a contemporary feel by styling the plant in a trendy way in an urban jungle setting. Customers will be inspired to display the orchid in a Kokedama themselves, and if they buy an orchid during the shopper activation period at one of the Blume 2000 stores, they will receive a Kokedama DIY Box as a free gift! Items on our German consumer channel Pflanzenfreude.de consists of new orchid images from Blume 2000 and from an influencer workshop will provide masses of inspiration! 
Want to find out more?
For more information please contact Jacco van der Hoeven, shopper activation marketeer, on +31 (0) 174 72 70 28 or j.van.der.hoeven@bloemenbureauholland.nl.
Copyright image: Blume 2000