Petalon from London is in the spotlight in Exposé #18
Inspiring content on the consumer websites
A new edition of Exposé appears every two months on Funnyhowflowersdothat.co.uk and Thejoyofplants.co.uk. This international series, created by the Flower Council of Holland, introduces people with a great passion for flowers and plants. People who have also turned this passion into their work, for example as a florist, artist or stylist. For this edition, number 18, we visited Petalon in East London.
Petalon, bouquet delivery by bicycle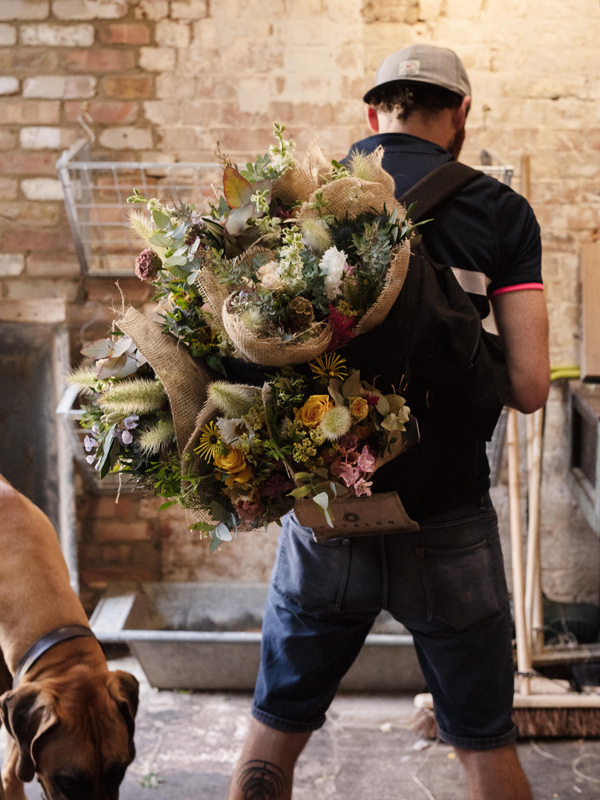 Edition #18 of Exposé is live on the consumer websites in the United Kingdom, the Netherlands, Germany and France. It consists of a fantastic video and alluring photography supplemented with two or three articles per site. The focus this time is on Petalon, a bicycle bouquet delivery service that operates in London. Inspirational content about two young entrepreneurs, remarkable bouquets, following your heart and the story of how Instagram has given Petalon an enormous boost.
Affordable bouquet delivery
Petalon was founded in London by Florence Kennedy in 2013. She was looking for a way to deliver unique bouquets for an affordable price. Her husband James, who was starting his bicycle shop at the time, indirectly gave her an idea: why not deliver by bicycle? Florence now creates two bouquets every Monday which she then photographs and places on her website, after which the orders flood in. During the rest of the week these bouquets are delivered throughout London using special rucksacks or cargo bikes. Her self-taught style is now so popular that Florence also does bridal work, runs workshops and has published a flower book, Flowers Every Day.
Instagram, Facebook and Twitter
The Exposé video, photography and articles (including an exclusive interview with Florence and James) are naturally also being shared on Instagram, Facebook and Twitter. The video and the image material are available for use on your own social media channels, crediting Funnyhowflowersdothat.co.uk or Thejoyofplants.co.uk.