Shopper activation with Jumbo: the Urban Jungle Plant Market
At the start of October Jumbo will enthusiastically be highlighting green houseplants with the Urban Jungle Plant Market. This shopper activation is the first collaboration between Royal Lemkes, Jumbo Supermarkets, and the Flower Council of Holland.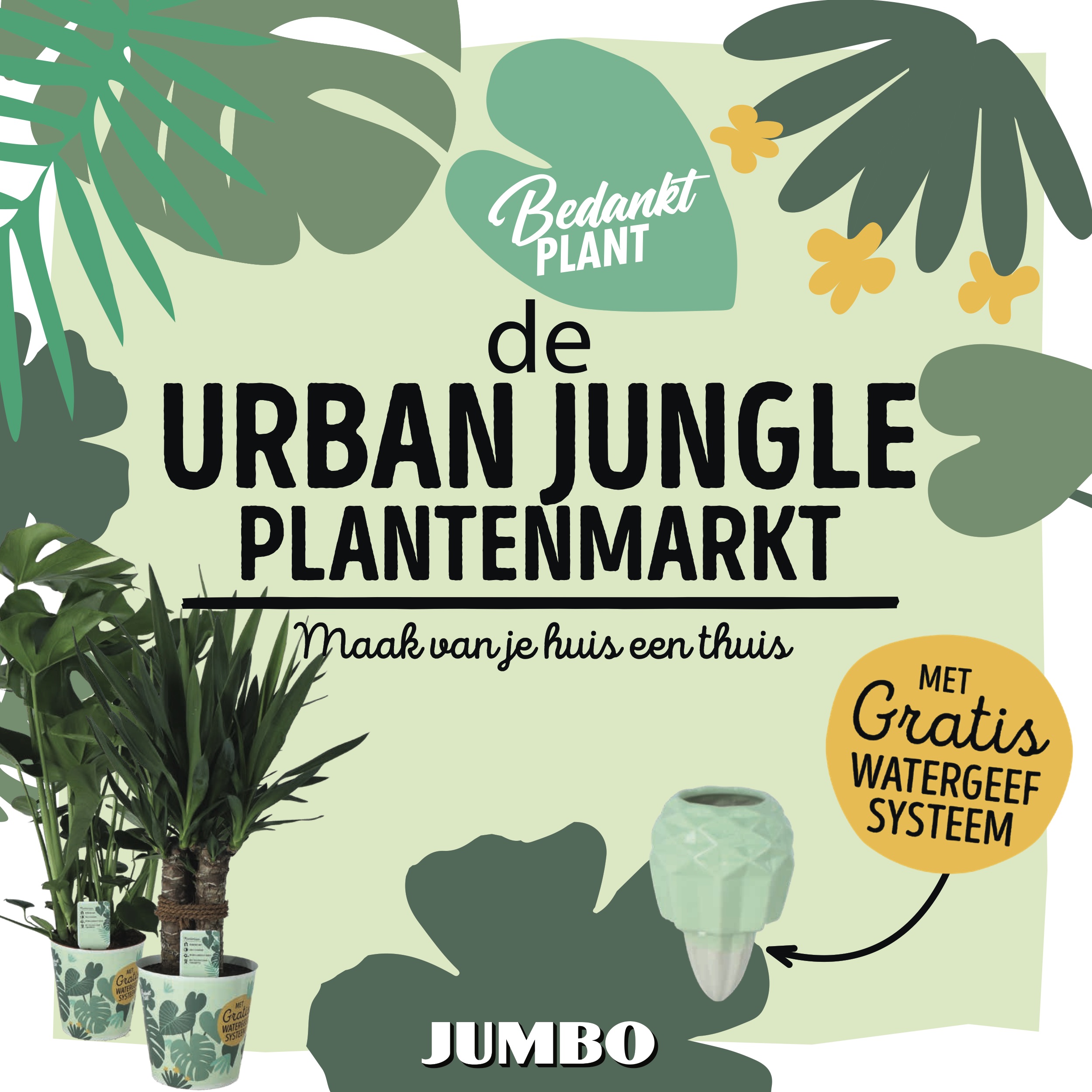 Eyecathing incentive 
Over the weekend of Friday 9 to Sunday 11 October, all Jumbo supermarkets in the Netherlands will be highlighting a stunning varied range of green plants during this special promotion. Royal Lemkes has worked closely with Jumbo to put together a range that includes hanging plants, trendy plants in terracotta pots, and even terrariums in various sizes. When customers make a purchase from a selection of these green houseplants, they will receive a free watering system for the plant. With this offer, the Urban Jungle Plant Market shows that it is linked to the Flower Council's Thanks Plants campaign in which we thank plants for making our house a home, making us more relaxed, and bringing us closer to nature.   
Use of various resources 
Jumbo's channels will be well-utilised during the shopper activation. Naturally there will be a substantial plant display with associated POS material in the Jumbo stores, and Jumbo will also promote the Urban Jungle Plant Market through their social media channels and the 'Hallo Jumbo' magazine. Consumers will see this temporary offer at Jumbo on the Dutch Mooiwatplantendoen.nl consumer website, and social media channels as well.
More information 
If you would like to find out more about this shopper activation, please contact Floris Wiebosch, shopper activation marketeer, at f.wiebosch@bloemenbureauholland.nl.