Special focus on bee-friendly plants
Bees are an essential part of summer. Problems in their natural environment means that bee populations are declining dramatically. These creatures are vulnerable, yet they are very important for pollinating flowers and plants. The right 'bee-friendly' plants on our balcony or patio and in the garden help bees to find food. That is why now is the perfect time to stock bee-friendly plants!
A lot of interest in bees
Bees are an issue of great interest in many European countries, with people paying particular attention to bee-friendly plants. The Great British Bee Count is an initiative in the UK to raise awareness and to engage with the nation and to educate on the importance of undertanding bees and insects
During the summer months, Thejoyofplants.co.uk will also be sharing top tips to help pollinators in our gardens, terrace or windowsills.
Tailor your range of garden plants
This offers you the opportunity to take advantage of this interest with your range of garden plants. It's the perfect time to ensure that the retail outlets are packed with, or that even smaller shops and florists have a selection of bee-friendly plants to offer.
Images of bee-friendly plants for you to use
We have many fabulous images of flowering bee-friendly plants, and we are happy to provide you with information and inspiration for bee-friendly plant combinations and styling to use in your marketing: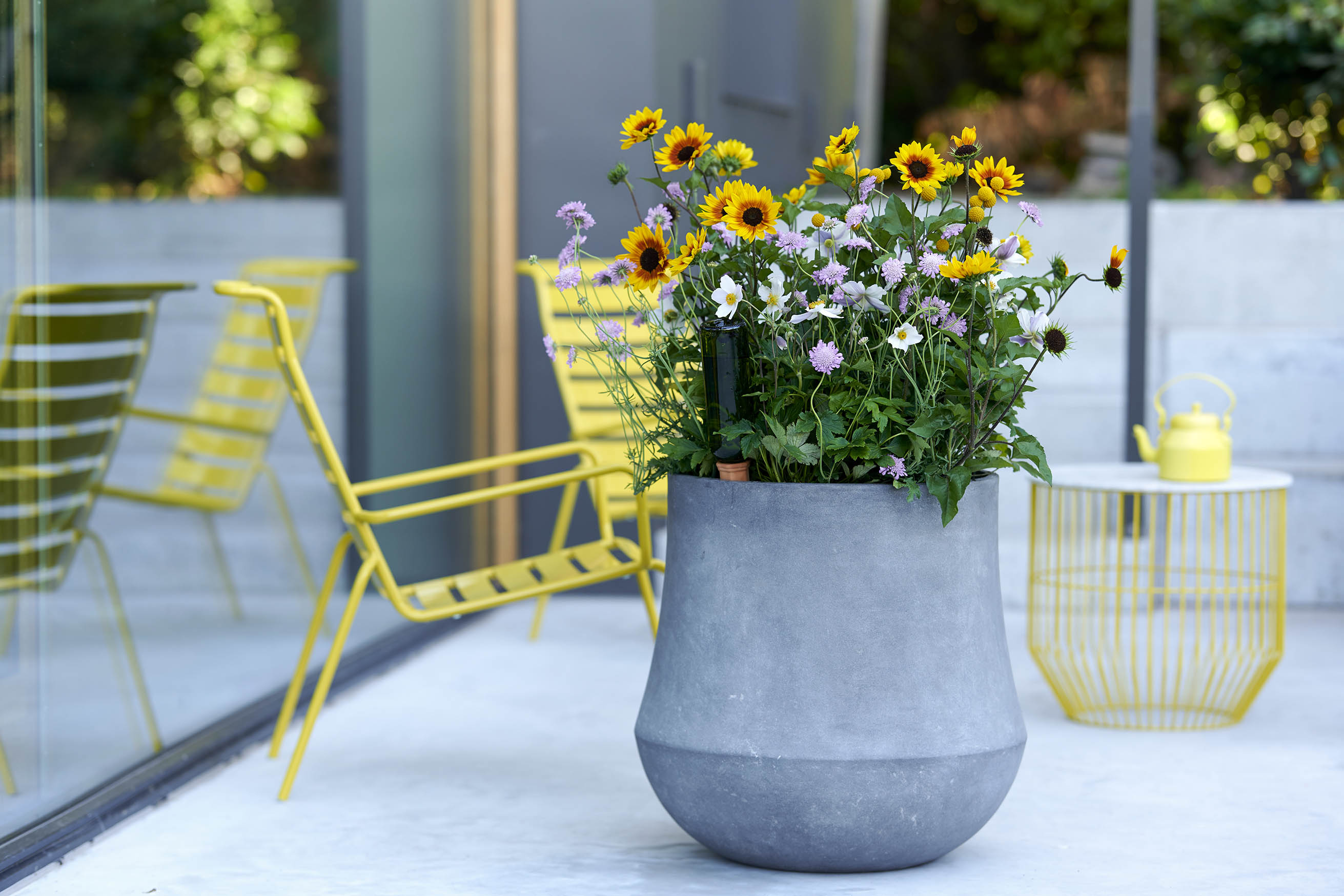 Mini & Maxi: the perfect combination of pastel and bright, with the exuberance of a field of French sunflowers. This plant mixture works perfectly in a pot for use on the balcony (the mini version) or a big container on the patio (the maxi version).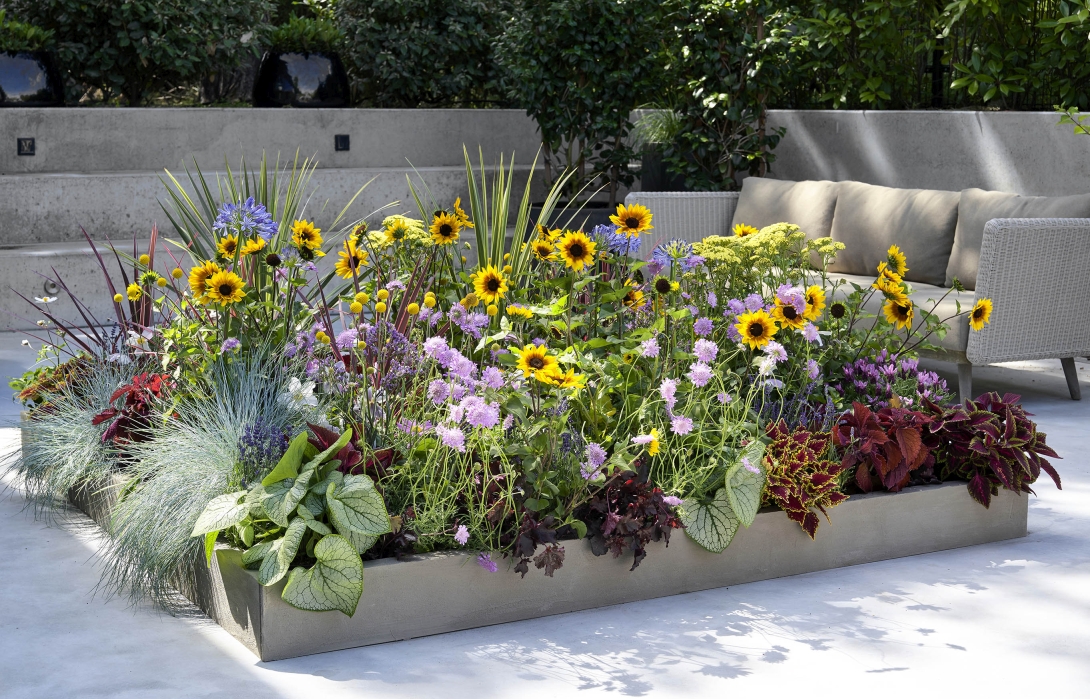 The main plants are:  Rudbeckia / Astrantia / Anemone / Carex / Cordyline / Coleus / Craspedia / Lavender / Brunnera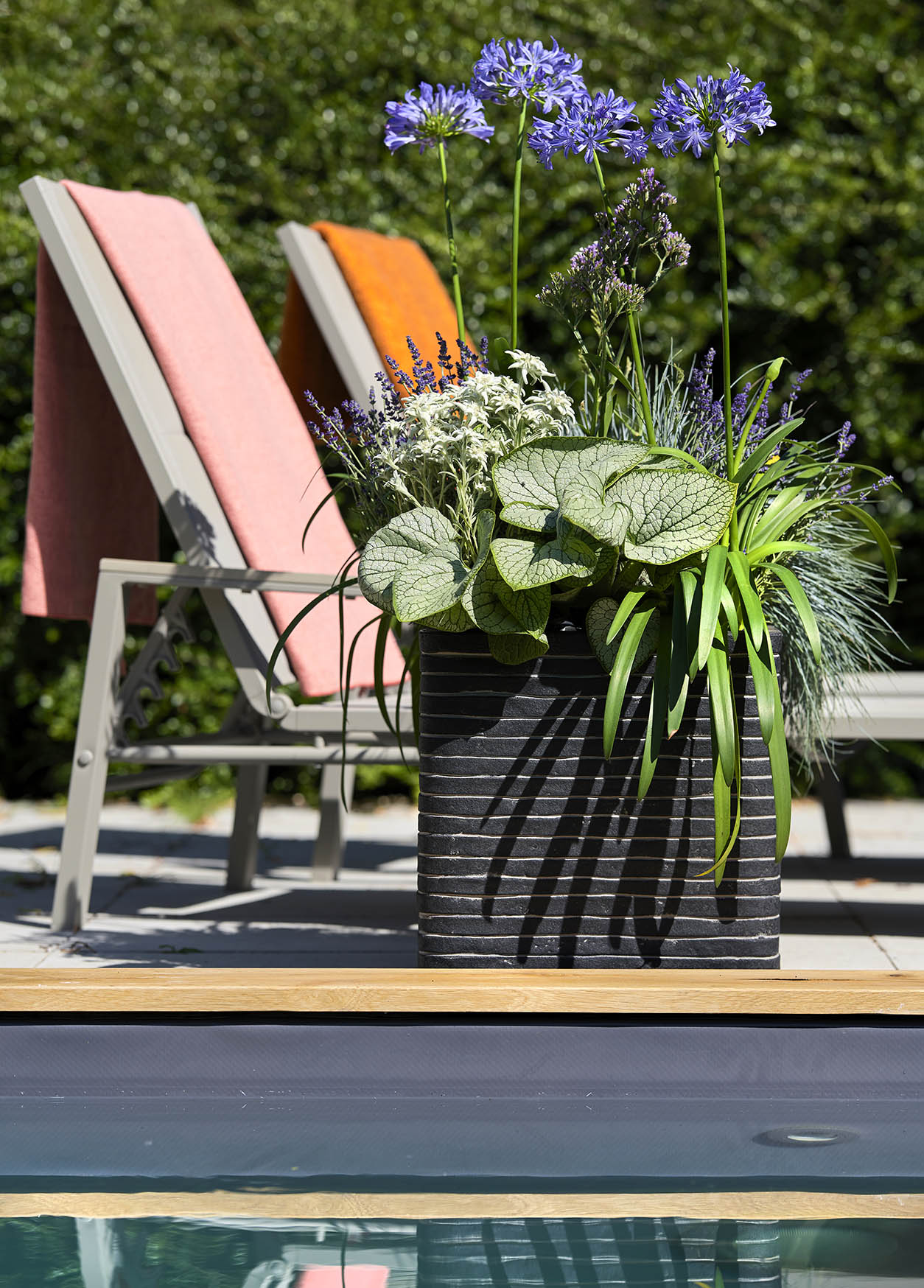 Cool!: if your style is more graphic without any frills, you can still achieve that look with (flowering) plants! In terms of colour we're opting for blue and purple, sometimes with a grey haze over the top. The shape is compact, with a couple of defined lines.
The main plants are: Agapanthe / Edelweiss / Festuca / Lavender / Limonium / Brunnera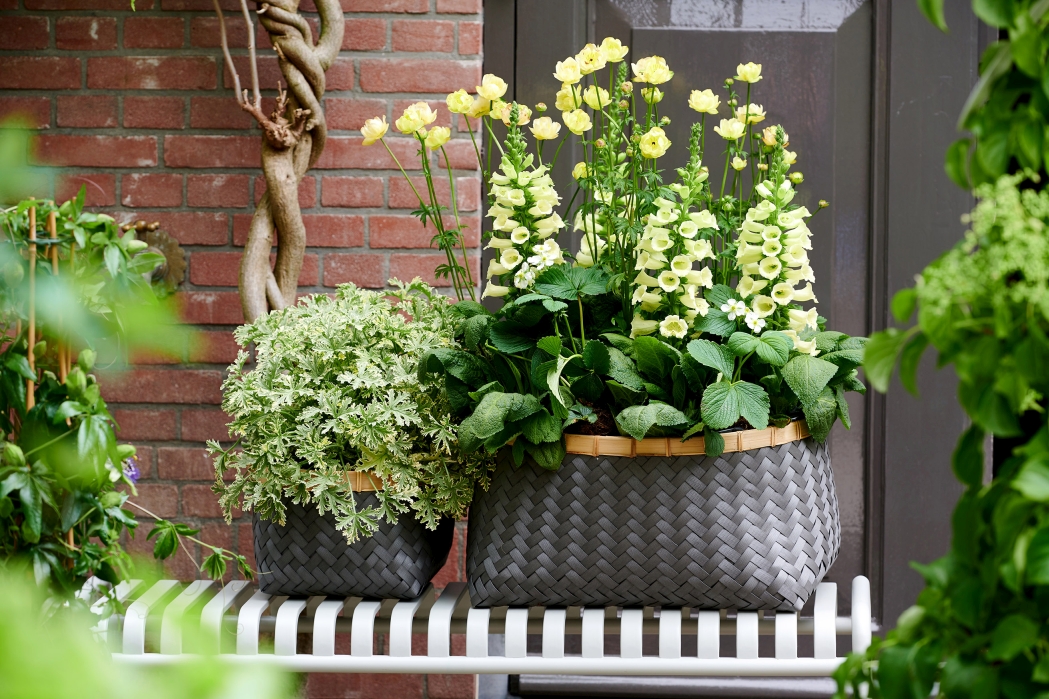 Urban farm: for a contemporary countryside feel. A lovely cluster of traditional flowers with a modern look thanks to ton-sur-ton colours and the eco-deco modern pot.
The main plants are: Digitalis / Bulbous buttercup / Rose geranium / Fragaria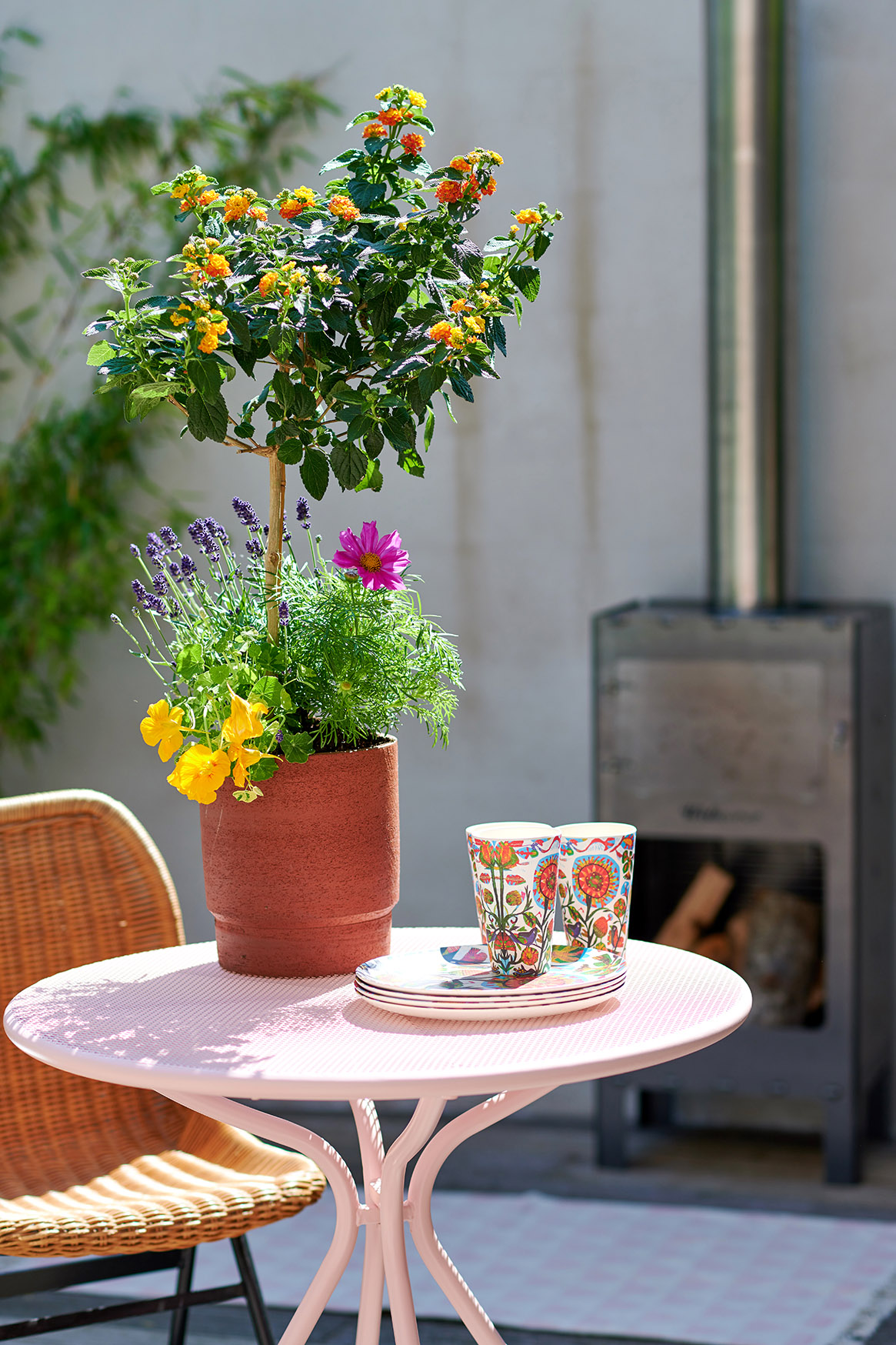 Nature in miniature: no space? Here's the answer: A compact pot that fits on the smallest table, but still contains all of nature's summer delight.
The main plants are: Lantana / Lavender / Cosmos / Nasturtium
Pink!: for someone who want nothing but their favourite colour! If you look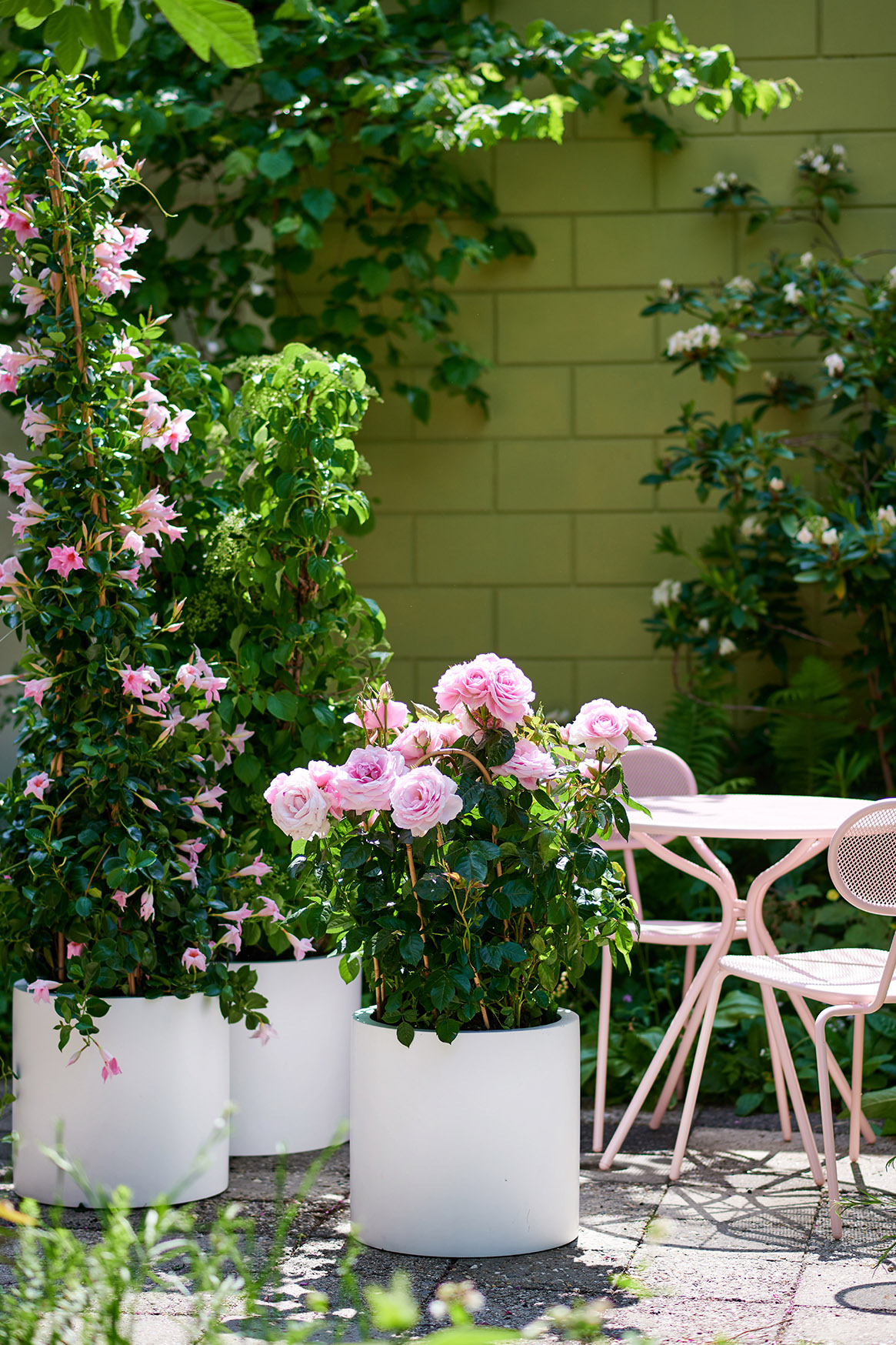 around, you can easily find that colour in nature. Take pink, for instance. 
The main plants are: Rose / Mandevilla / Star jasmine
Will you share this inspiration with your customers?
These inspirational images can be downloaded below free of charge and can be used for your own marketing around this fabulous summer range. You can also make use of the information that's available on the consumer website. This content will be live on Thejoyofplants.co.uk from 10 June.
This material can be used free of charge when you credit Thejoyofplants.co.uk.
Instagram: @thejoyofplants 
Facebook: @thejoyofplants
Twitter: @thejoyofplants