Swedish orchid shopper activation at Blomsterlandet
Swedish consumers receive a free gift of a trendy plant pot when they buy an orchid at the Blomsterlandet garden centre chain during the period from 26 September to 11 October.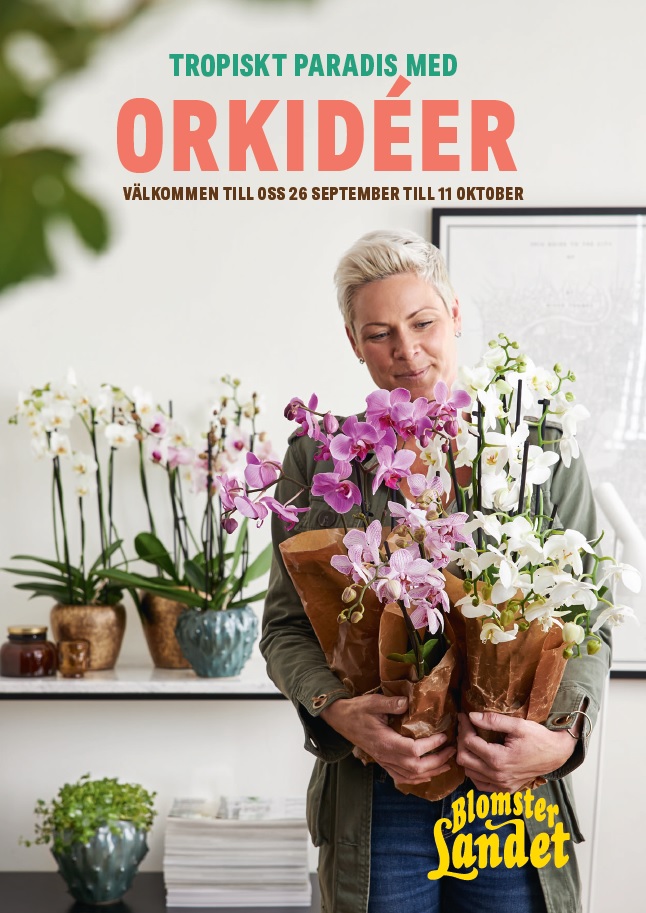 Tack växter at Blomsterlandet
The idea behind this activation is to tempt consumers to buy an orchid. "Thanks Plants (Tack Växter) for turning my home into a tropical paradise" is the message. And instead of a discount, shoppers will receive a contemporary plant pot with their purchase that lends the perfect finishing touch to the orchid.
To, and in the store
The inspiring home-delivered orchid leaflet that has been distributed throughout Sweden in a print run of 660,000 encourages consumers to buy orchids from Blomsterlandet. Consumers can also see this orchid offer via the website of Blomsterlandet and their online webshop, social media and the Swedish garden centre chain's newsletter. The POS material outside and inside the store ensures interest around the point of sale.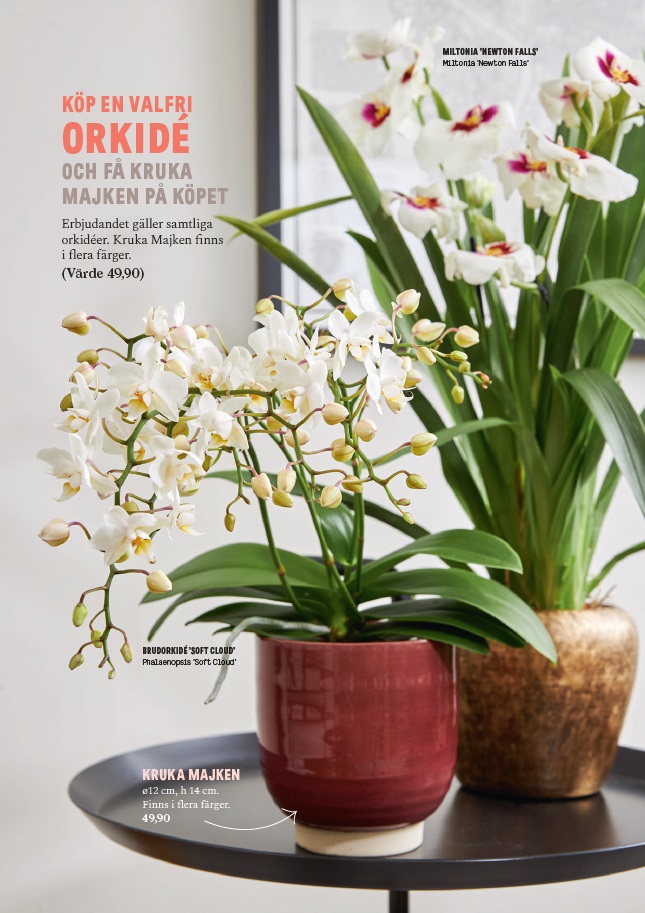 Collaborating parties
The shopper activation is a collaboration between the Flower Council of Holland, growers' association Orchidee Nederland, garden centre chain Blomsterlandet, and wholesaler OZ Planten.
Blomsterlandet is a chain of garden centres with 61 stores all over Sweden. The chain positions itself as Sweden's leading orchid specialist. This activation covers the entire range of orchids. 

More information
If you would like to find out more about this shopper activation please contact Jacco van der Hoeven, shopper activation marketeer on 0174 72 70 28 or j.van.der.hoeven@bloemenbureauholland.nl.
Images copyright: Blomsterlandet