Thanks Plants shopper activation at Dutch florists
The Thanks Plants shopper activation is now live at Dutch florists. Between 1 and 20 October this shopper activation encourages consumers to buy more plants at Dutch florists. The consumer action page can be viewed at Mooiwatbloemendoen.nl.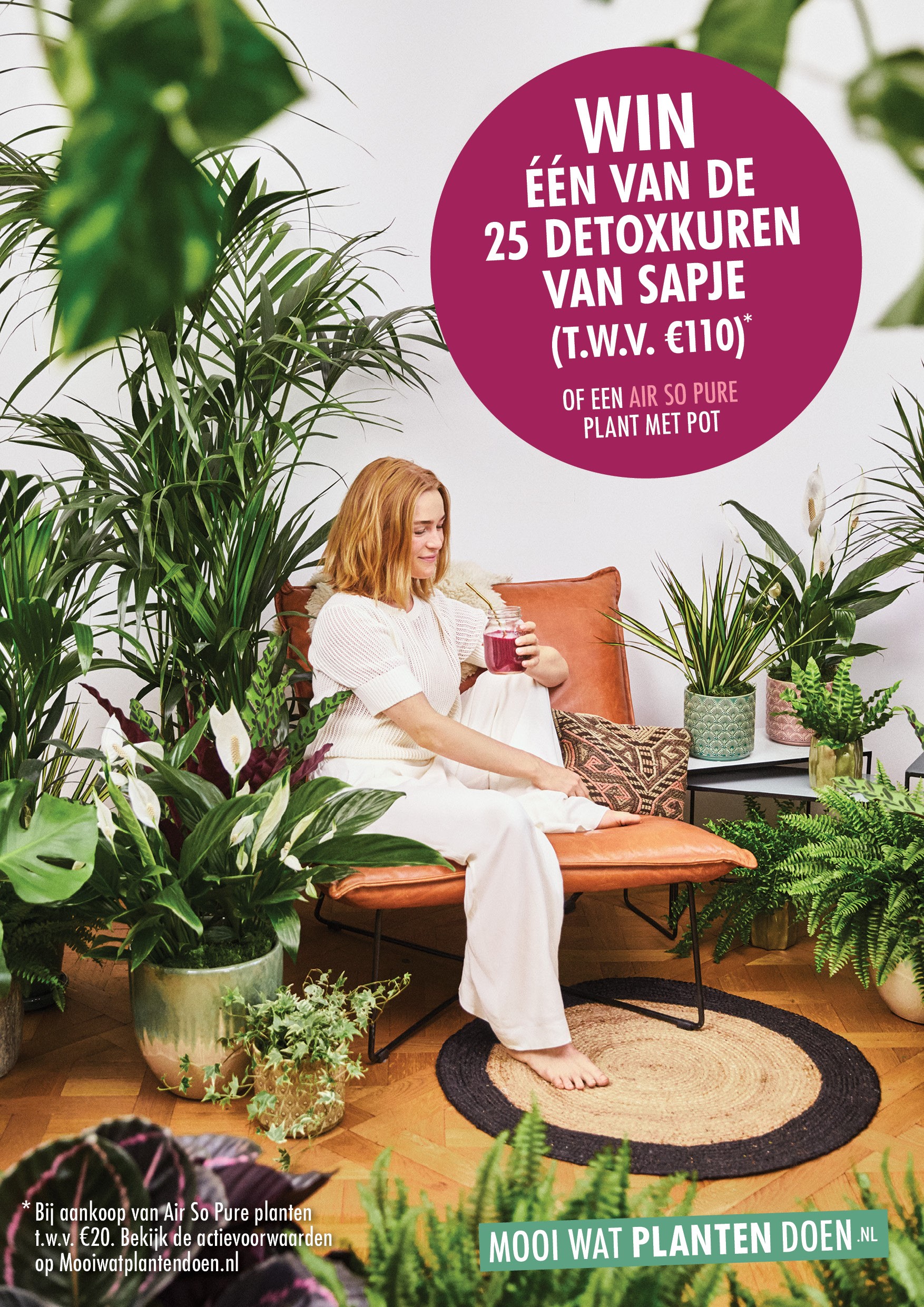 Every customer who spends €20 or more on plants at a selected florists, will be given a promotional voucher with the chance to win one of 25 detox treatments from vegetable juice manufacturer Sapje worth €110, or one of 50 Air So Pure plants worth €25. Each customer also receives a code to get a 10% discount on the Sapje range. The idea is that just like plants, these prizes will make sure that you feel even happier!
This Dutch promotion has been organised by the Flower Council of Holland and is being rolled out in collaboration with the florist association VBW, wholesalers Waterdrinker C&C, Bab Star, and the growers association Air So Pure. 
Thanks Plants
This activation is part of the Thanks Plants consumer campaign. This campaign focuses on the message that consumers can thank their plants for all the benefits they offer in return for just a little water, light and love. Thanks Plants will have a clear presence in consumer media in mid-September, and with this shopper activation, this message is also making its way to the shop floor in The Netherlands.