Top Tips to design your content -Sally Hillman, UK Content Manager
What you say, how you say it, and how it's being presented (the way it looks) that will allow consumers/potential customers to engage with you.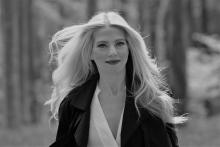 Many commercial websites make it easy for you to upload content (copy/text, images, video and graphics) as templates are already divided into useful sections which you simply fill in or upload media to. The following tips below outline what's the most valuable content for your website and why. 
Contact details 
If you're building a website from scratch, your contact details should be the information you upload first. Think of your website as an online business card. The 'contact' section should include your address, telephone number, email address and opening hours. Don't swamp this section with excess information. How many times have you searched a website simply to look for the phone number or opening hours? 
About us
Think of the 'about us' section as an opportunity to really sell yourself. This is where you can go into more detail about who you are, what you do and clearly communicate your brand values. This is the place to show what really sets you apart from everyone else. Talk about your background, years of experience, key achievements, expertise and specialties. You also want to show the reader that you have a genuine passion for what you do which helps to encourage a feeling of likeability and crucially, trust. 
Products and services
The basic heart and body copy of your website should outline what you sell and the services you offer in a clear, concise and precise manner. Less is always more. Headlines and sells (sells are the secondary headline) should be used primarily to highlight your core information accompanied with visuals. Headlines are also picked up more in Google search (SEO) than regular body copy which is something to keep in mind. Break up texts that look too long into paragraphs, or better still, use bullet points. The homepage as a rule should be clear of too much copy with links to secondary pages with more information in more detail. 
Blogging (or simply an area for articles on your site)
Blogs are becoming more popular on commercial websites because they are an informal way to keep customers up to date with news (and your own content). This is also one area of your website where copy can be more creative and less straight to the point. Remember the more words (keywords used in online searches) you have on your website the more likely it will appear in a Google search which helps more people to find it. 
Regularly updated articles will encourage readers to return to your site and the stories from your blog provide great content for your social media sites such as Facebook. When these articles are liked or shared they will attract a whole new audience (traffic) to your website and awareness to your brand. 
Another reason why blogs are big business is because you can also sell from them by creating 'copy that coverts'. Editorial content is a subtle way to talk about your products giving the reader ideas and inspiration on why they should buy something. Content partnerships are also a good idea which is when you share stories and links to other blogs which in turn, encourages a completely new readership. 
It's useful to have a calendar for your blog which is where you plan your content considering important dates in this calendar such as Christmas, Easter, Spring, Weddings, and Mother's Day etc for when you should have your 'articles' (editorial copy) ready for your blog. It's useful to create content using these days as themes because when people Google these keywords, your articles will appear in their search. Locally, if you tie into events happening near your shop, people can also land on your website when searching for specific information online.
Other important factors to consider… 
Font 
You could have the most beautifully written website out there but if the font is too hard to read it's pointless. Artistic or fashionable fonts also age quickly, so for a modern and timeless look – keep fonts basic. 
Do your research 
Websites you love are an obvious inspiration for your own design and content. Do your research, think about why you like or connect to certain websites, are they easy to use and read? Think about websites in your field, as well as others outside of your industry which really stand out to you. 
Testing
When companies re-design websites, the testing process is hugely important so it's worth testing your own and listening to feedback. You may have heard the terms 'user experience' and 'functionality' and they are both worth taking into account. Ask friends to test your website to see how quickly they can find the information they need, move from one page to another, test that all the links are working. The 'user experience'  as a whole should be easy, effortless and a pleasurable one and keeping them on your website for the right reasons.