From Grey to Green in the late season
28 August 2023
Consumers and growers tell their stories to Farmer Tom
Afbeelding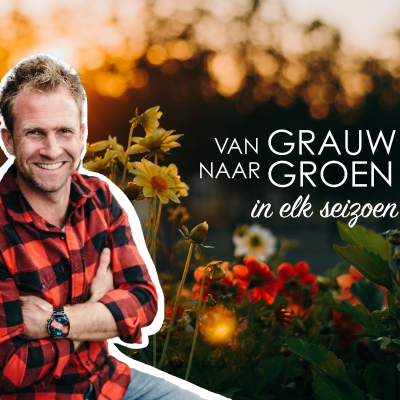 With the autumn season right around the corner, now's the time to prepare our gardens, balconies and façades for a green makeover. This also makes October the perfect time for the From Grey to Green campaign. In this campaign, consumers get surprising ideas and practical tips from Farmer Tom and other experts. The campaign for outdoor plants will be launched both online and in print in the Netherlands. 
As the official gardener of the TV programme 'Eigen Huis & Tuin', Tom Groot, also known as Farmer Tom, inspires millions of people every week with gardening ideas and tips. For From Grey to Green, he will travel around the country to collect stories that will not only be presented in magazines such as Libelle, Margriet, Flair and Volkskrant Magazine, but also via social media.  
Green neighbourhoods  
Farmer Tom will be looking for inspiring stories from people who live in green neighbourhoods. What was their approach to 'greening'? What kinds of plants did they choose? Besides gardens, Tom will also focus on all the different ways to create a green oasis on balconies or along façades. He will talk to residents who go to great lengths to create green surroundings, and they will also explain why this is so important to them. A plant breeder will also explain the steps he has taken to make his business more sustainable. And, of course, our experts will share tips on the best outdoor plants for autumn and a year-round green garden.