Christmas tree out, Houseplant in for 2019
Christmas hasn't started yet, but Thejoyofplants.co.uk is already working on preparations to replace the Christmas tree with a beautiful houseplant.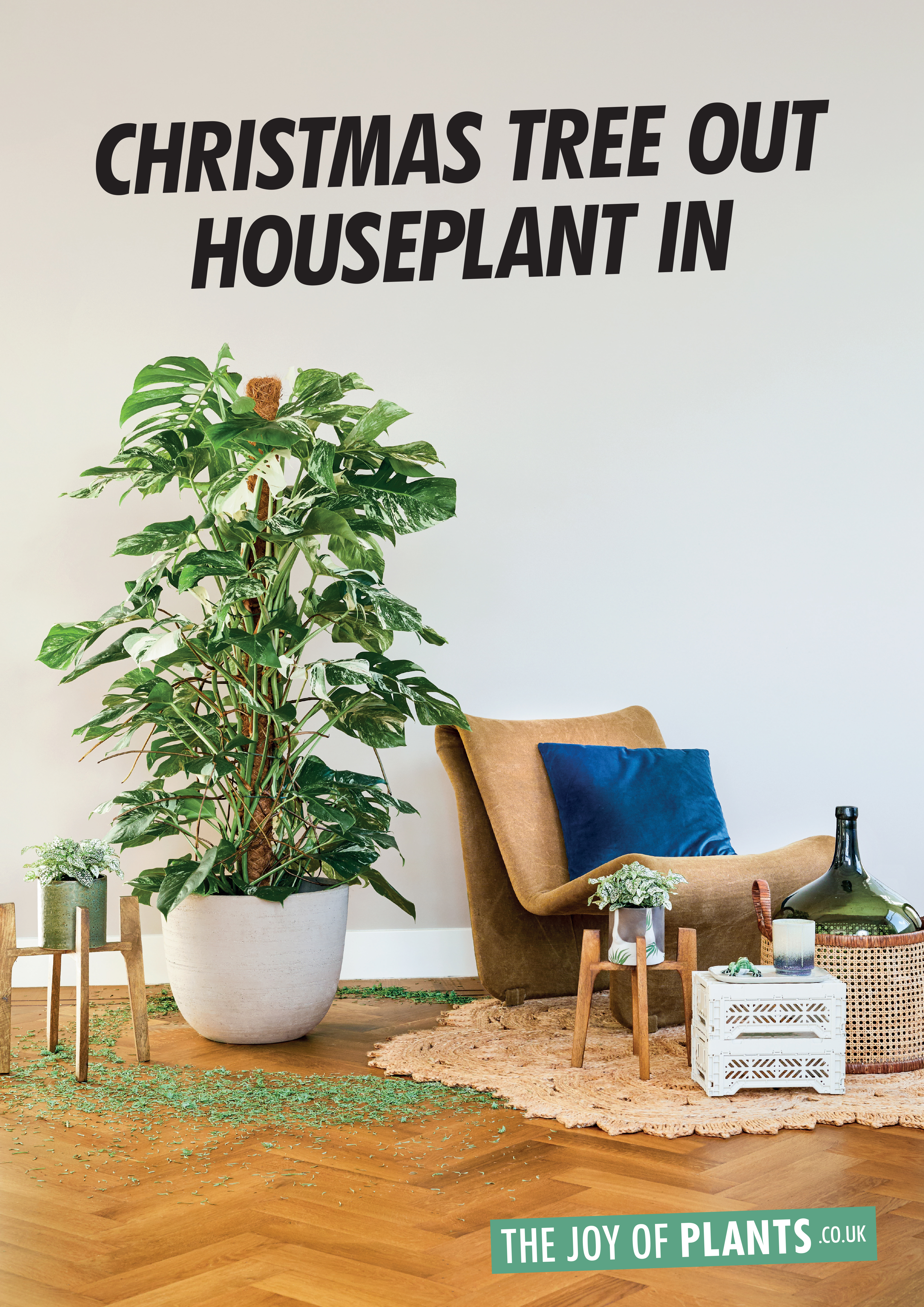 This year we are doing it entirely in keeping with three important interior trends for 2019, showing consumers that there is a houseplant to suit every interior style. 
Whether you have a very peaceful interior where you use natural and recycled materials, or a more modern interior with the latest technological gadgets, or surroundings that feels like you're wrapped in a warm soft blanket, there's always room for a new plant. 
These trends will be shown in the three contemporary campaign images on Thejoyofplants.co.uk (and the country versions). We will also be covering the theme of "Christmas tree out, Houseplant in" on our own social channels.
Want to join in?
You can download posters for use in your shop using the links below. You can also use the images free of charge on your own website and social media.
Wishing you a happy and green 2019!