This year Easter falls on 12 April. And it's also a long weekend to relax, enjoy and usually spent with loved ones. Consumers can discover DIY craft projects with flowers, classic Easter treats with a modern twist, and inspiration for a beautifully dressed table on our website Funnyhowflowersdothat.co.uk. With flowers, naturally!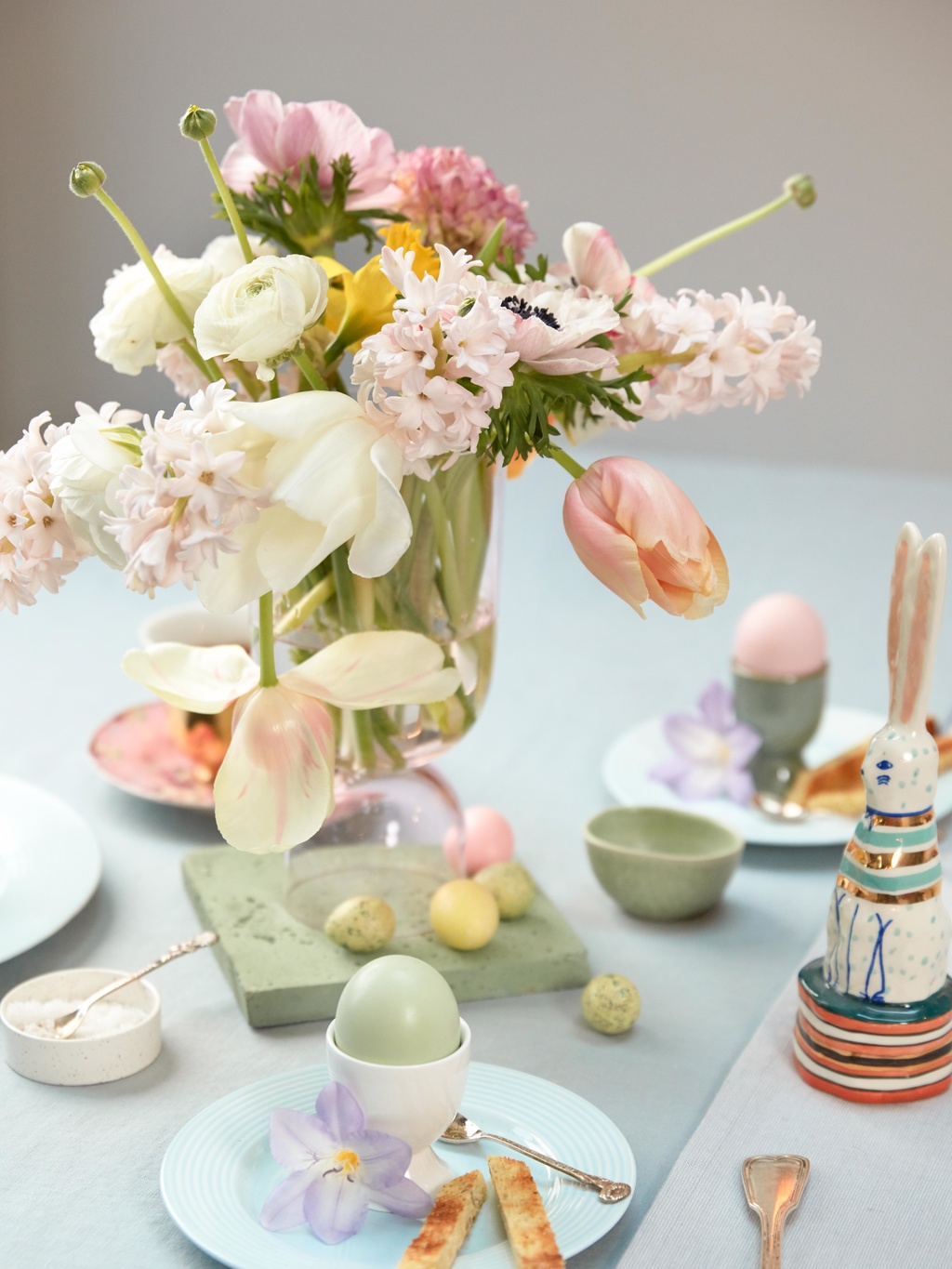 Want a quick refresher about Easter bunnies, painting eggs and Easter trees? You can find it all in our Easter dossier packed with festive ideas that use flowers to make the Easter weekend unforgettable. 
Flowers provide the finishing touch at Easter​
An extra-long weekend calls for floral craft projects. To add to your table dressing, try our DIY craft project: delicate eggshell vases, decorate your eggs with petals, or  gorgeous Fabergé-esque eggs with flowers. During all these fun activities the entire family can get into the Easter mood by wearing floral bunny ears.  
Take a seat!​
We celebrate Easter around the table. If you provide the eggs, fresh croissants and simnel cake, we'll provide a modern recipe for an eggnog with a floral twist, a beautiful matching menu and inspiration for festive table dressing. How about an extravagant tree trunk etagère packed with classic spring flowers as a centrepiece on the table?
Timings & content
The inspiration articles are supported with photography that you can download to use online. All content can be viewed on Funnyhowflowersdothat.co.uk/easter from 1 April. It will also be promoted through (social) media. 
Image credits
You can download the poster and image below and use these free of charge if you credit Funnyhowflowersdothat.co.uk.
Instagram: @howflowersdothat
Facebook: @funnyhowflowersdothat
Twitter: @flowersdothat
#funnyhowflowersdothat