Floral Día de los Muertos campaign in Germany and France
15 October marks the start of the Día de los Muertos campaign in Germany and France. A flower-filled campaign from the Flower Council of Holland that addresses our target group through magazines, influencers, an online video, websites and - obviously - florists.
All Souls and flowers​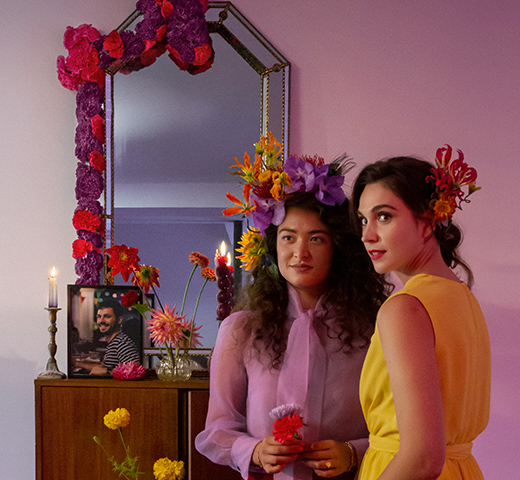 Día de los Muertos, or the Day of the Dead, is the Mexican celebration of All Saints' Day and All Souls' Day. This is not a sombre occasion, but an opportunity to enjoy great memories of the departed. Flowers play an important symbolic role within Día de los Muertos. They are the colourful bridge between the living and the dead, represent the fragility of life and remind us that it's important to enjoy and celebrate life.
The online campaign
The Flower Council of Holland wants to inspire a younger generation to celebrate this day again, with a natural role for flowers. The Día de los Muertos campaign will be running in France and Germany. Consumers can read all about it on Tollwasblumenemachen.de, Lajoiedesfleurs.fr and their associated social media channels. An online video is also being launched. 
The campaign in print and in store
Additionally there will be articles in ELLE, Femme Actuelle, Gala and Le Parisien in France, and Stern Focus and Couch Magazine in Germany. The Flower Council of Holland is also partnering with various influencers to support this campaign. In addition, a number of florists are taking on the challenge of transforming their shop into a Día de los Muertos 'celebration' with striking arrangements. 
Research-based campaign
Research shows that 57% of French consumers would like to celebrate All Souls' Day in a more festive way, and there is a desire to remember the departed in a new and positive way. With family or friends, a flower-filled altar at home or in a restaurant, a bar, or even somewhere outdoors can be the ideal setting for Día de los Muertos. All Souls' Day is thus no longer a grey day of mourning. The campaign picks up on confirmed sentiments.
Posters
Downloadable posters of the French and German campaign can be found here: 
Want to find out more?​
Please contact Daan Langstraat, campaign manager cut flowers on +31 (0)174 72 70 19 or d.langstraat@bloemenbureauholland.nl.