Garden plants on Thejoyofplants.co.uk this spring
Chances are that we will be spending a lot of time in and around our own homes in the coming months. What do you do when you have a small garden or just a balcony or patio, but you wish for some greenery? At Thejoyofplants.co.uk we give consumers tips to make the best out your space with outdoor plants.
Gardening for any size​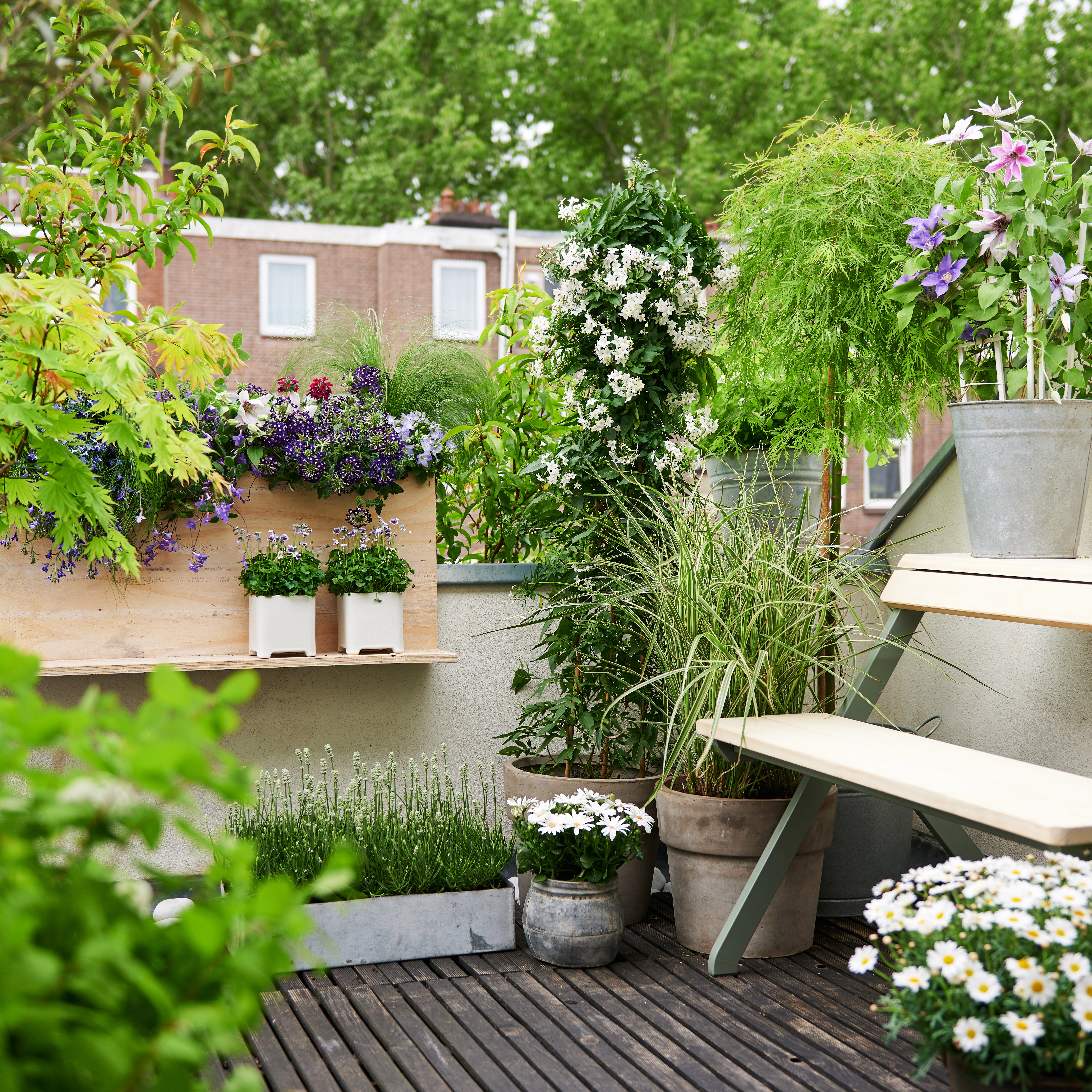 The first new outdoor content will go live in the week of March 23, at the start of spring. The overall theme of the spring dossier is gardening for any size: what do you do with your green fingers if you have a mini balcony or a garden the size of a postage stamp? We will offer plant and DIY tips and show what you can do outdoors starting in March and which products are already available.
Frost protection and the edible garden
In April consumers can read all about night frosts on the website, and how to prepare their garden for the outdoor living season. This will be followed in May by content about the edible garden: snacking on herbs, vegetables and flowers. With recipes, plant guides, tips for companion planting and articles about kitchen gardens.
Find out more?
For more information please contact Chanel de Kock at c.de.kock@flowercouncil.co.uk.
You can download and use the images below free of charge if you credit Thejoyofplants.co.uk.
Instagram: @thejoyofplants  
Facebook: @thejoyofplants
Twitter: @thejoyofplants