Houseplants in the 2022 Autumn/Winter Trend Collection
09 August 2022
Save the date! Thejoyofplants.co.uk and Funnyhowflowersdothat.co.uk will be launching the 2022 Autumn/Winter Trend Collection on 1 September, featuring 16 house plants, garden plants and flowers that perfectly capture the Traditional Sentiment trend, with both familiar and less familiar products that together offer a wonderful mix for consumers and media alike. 
Back to the future
The new Trend Collection is based on the Traditional Sentiment style trend, which revolves around a desire for the trusted and familiar, offering an alternative to those who are not particularly excited about change. Translated into plants, the result is nostalgic, mostly flowering houseplants, which have made a comeback. They are often displayed in collections with different cultivars of a single species. Combining vintage and old creates something new, giving this collection a modern feel.
Six houseplants 
The houseplants in this collection range from big to small and with flowers to eye-catching leaves.
Afbeelding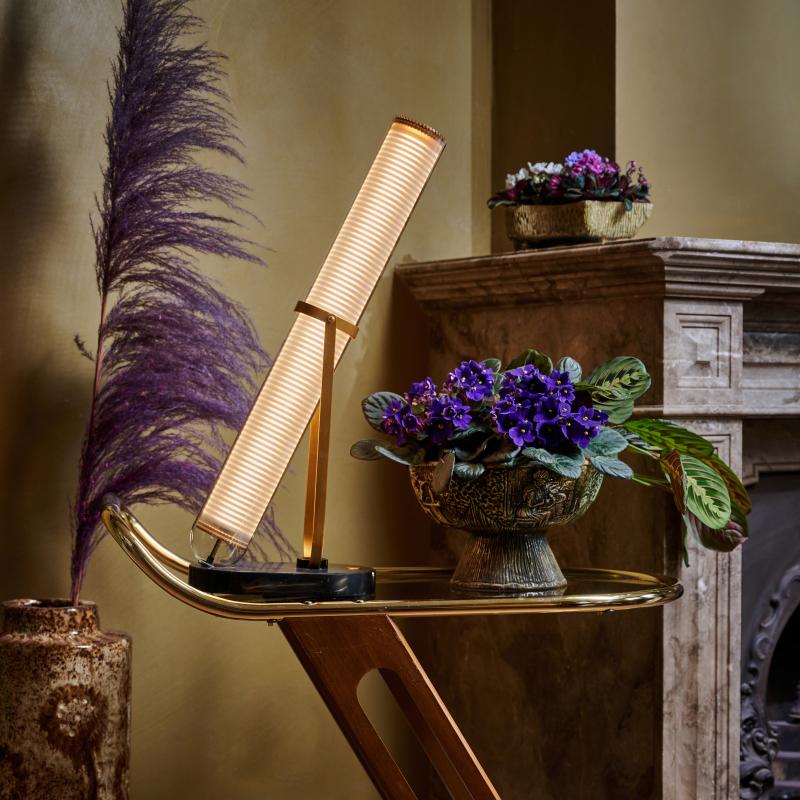 Saintpaulia
Saintpaulia, also known as the African violet, is an essential part of the autumn/winter collection. With its retro vibe and overall cheerful look, it elevates any plant collection to a higher level. It leaves are strokably soft and its lively flowers come in burgundy, white, pink, lilac and purple. You can definitely grow old together if you water the plant regularly on the soil, not the flowers. This plant prefers a light spot, but not full sun.         
Afbeelding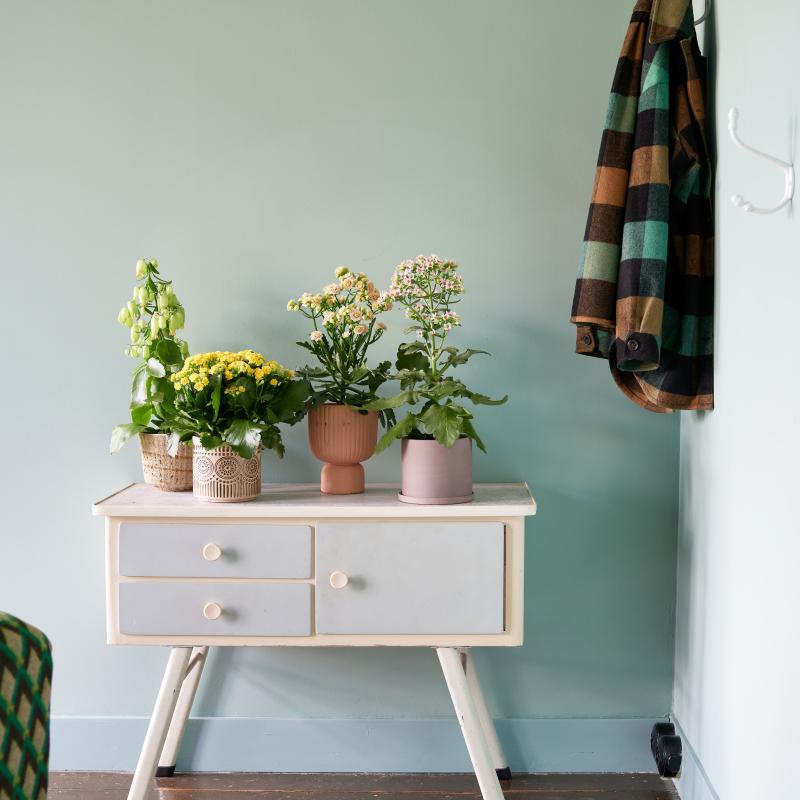 Kalanchoe
The Kalanchoe has a robust character. With its thick leaves, this succulent definitely qualifies as an 'easy plant'. Not too much water and lots of light basically sums up its care needs. In the autumn/winter collection, the Kalanchoe has flowers in pink, yellow and orange. What makes this plant even more special is that it symbolises endurance and eternal love.
Afbeelding
Begonia
With its yellow heart surrounded by round petals, the flowering Begonia is a real eye-catcher. It is particularly striking in yellow and pink, with a tuft of flowers supported by sturdy leaves. Water the plant twice a week and remove wilted flowers to enjoy a long future together. Fun fact: this plant originates from New Guinea, southern Africa and the Andes.
Afbeelding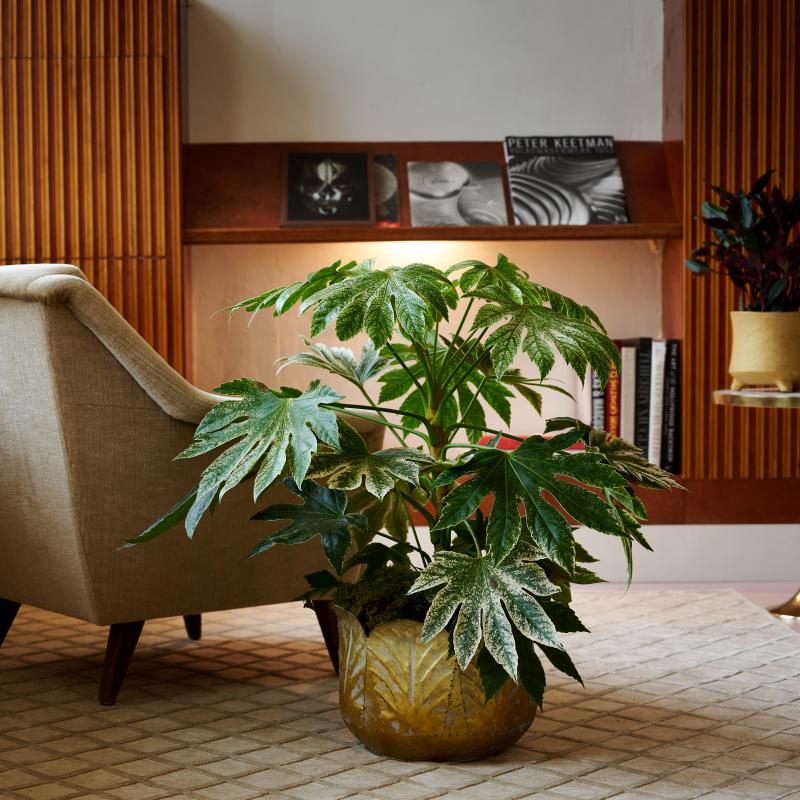 Fatsia
It may not a flowering plant, but it definitely catches the eye. Fatsia has large hand-shaped leaves and is also known as the figleaf palm. The leaves are plain green or with cream markings. Fatsia has Japanese roots and needs a bit of space. It also requires regular watering (the large leaves evaporate a lot of moisture) and a spot away from full sunlight.
Afbeelding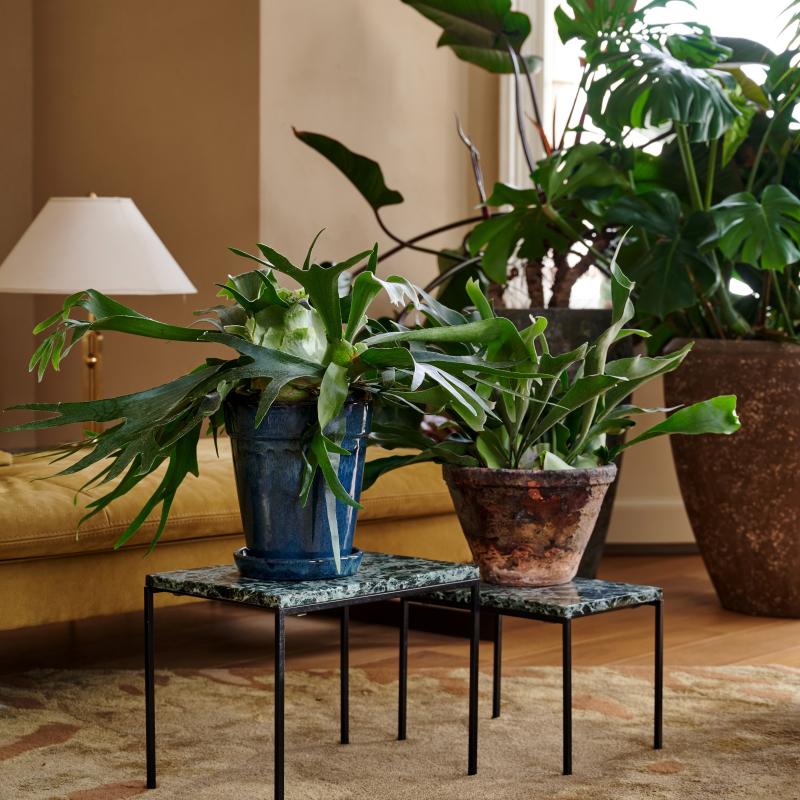 Platycerium
Bring a bit of the tropics into any interior with the Platycerium, also known as the elkhorn fern. The upright sturdy leaves of this green hero grow upwards directly out of the soil, making the Platycerium a real statement plant. Make sure the soil is always a bit moist and mist the plant regularly. Water from a water barrel is also much appreciated, as is a spacious, light spot. 
Afbeelding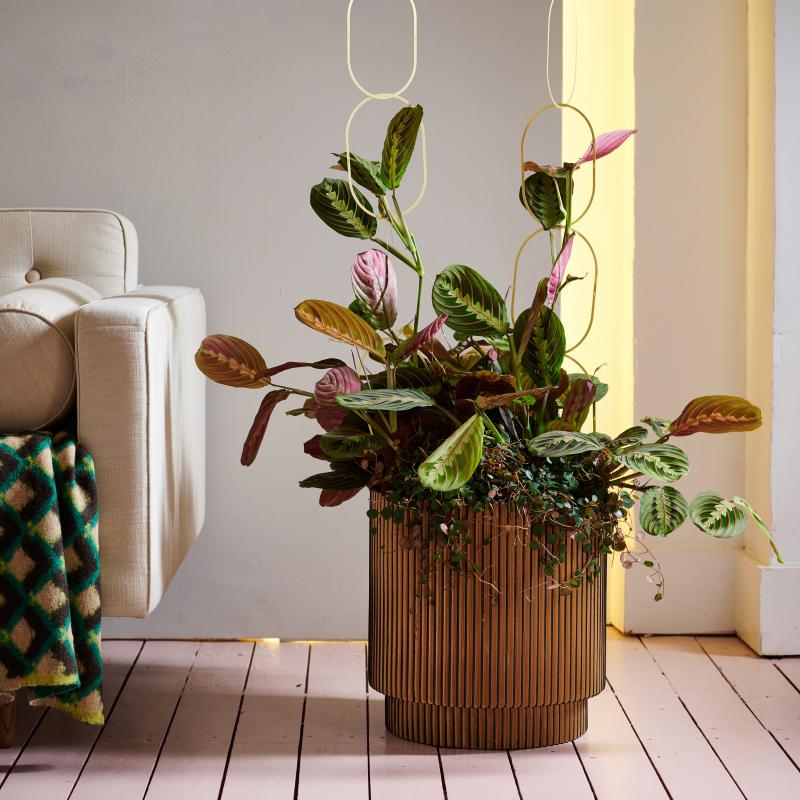 Maranta
Want to add colour and pattern to your interior? Maranta is the perfect choice. The green leaves have a dark pink underside and matching veins combined with pale green spots. And if that isn't unique enough, the leaves also fold up at night. This characteristic, with leaves that resemble praying hands, is why Maranta is also known as the prayer plant. In addition to water from the watering can, this botanical beauty also loves to be sprayed.
How we're promoting the campaign
Funnyhowflowersdothat.co.uk and Thejoyofplants.co.uk are rolling out the Trend Collection in the four core countries. We're highlighting the collection in various ways, including an online lookbook packed with inspirational images that match the feel of the collection. We're also using PR, shopper activations and point-of-sale material for retailers. Consumers can find additional inspiring and informative content on Funnyhowflowersdothat.co.uk, Thejoyofplants.co.uk and in associated social media channels. This is the fifth Trend Collection since the initial launch in 2020.
Houseplant display tips
You can also highlight the Trend Collection in the shop by displaying the plants in the Traditional Sentiment style to show off the concept in its full glory. For example, place them in vintage plant pots made of (glazed) ceramic or earthenware flower pots, or use webbing or a raffia cover. Warm darker tones and faded pastels are perfect for this collection.
Download the images
You can download the images, posters and banners for the 2022 Autumn/Winter Trend Collection shown below free of charge and use them for your own promotions of the collection. Please include the credits #thetrendcollection, #funnyhowflowersdothat, #thejoyofplants. 
Higher resolution images can be downloaded from our image bank.
Materials in ten languages in the Marketing Portal
If you have a Marketing Portal account, you can download the posters and banners for the Trend Collection in ten different languages. The Marketing Portal can be accessed by our stakeholders on request. You can register for the portal via the login page.
 
Want to learn more?
For more information on the Trend Collection, please contact Campaign Manager Isabel Groot at igroot@bloemenbureauholland.nl. 
                 
August 2022