Next flight of the successful flower campaign in Germany and France
05 May 2023
The 'We Need More Flowers' campaign is being reintroduced this year in Germany and France. The new version of the campaign will be launched on 1 June in Germany, and last for three weeks, while French consumers will be inspired from 19 June, also for a period of three weeks.
Digital media

Afbeelding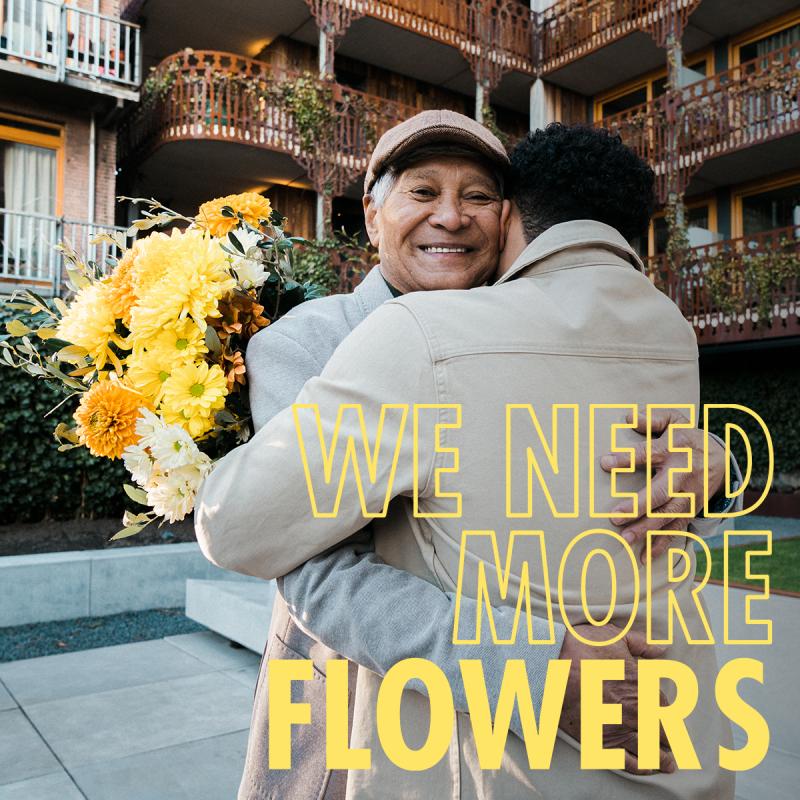 This time around, the campaign will primarily involve digital media, including online video, digital outdoor advertising and social media channels. The campaign video will be updated wherever relevant. We will also use Facebook, Instagram, Pinterest and TikTok to inspire consumers with appropriate content about, for instance, 'flower-giving occasions'.
A message that hits home
Recent consumer surveys conducted in the Netherlands, Germany, France and the United Kingdom show that consumers are still positively affected when they see the campaign communications. 'We Need More Flowers' emphasises the fact that consumers want to enjoy the important things in their lives; everything that makes life worth living. And that there is a strong need for positive impulses: more love, more togetherness, more joy. "That message still hits home," concludes campaign manager Isabel Groot. "The thoughts and feelings created by the campaign are very positive. And continue to inspire consumers to buy flowers."

More information
Keen to find out more? Contact our Manager international relations horticulture sector Rob Tas at rtas@bloemenbureauholland.nl.
             
May 2023