Plant Design resumes 24 January
Follow-up to successful 2020 media campaign
We will be kicking off the New Year for houseplants with Plant Design: a follow-up on the campaign that was successfully launched in 2020. In this campaign we teach consumers how to can create a more attractive and healthier living environment through the use plants - the most beautiful living design objects. The media campaign, that we unfortunately had to cancel in 2021 due to the pandemic, will resume at the end January.
Online Masterclasses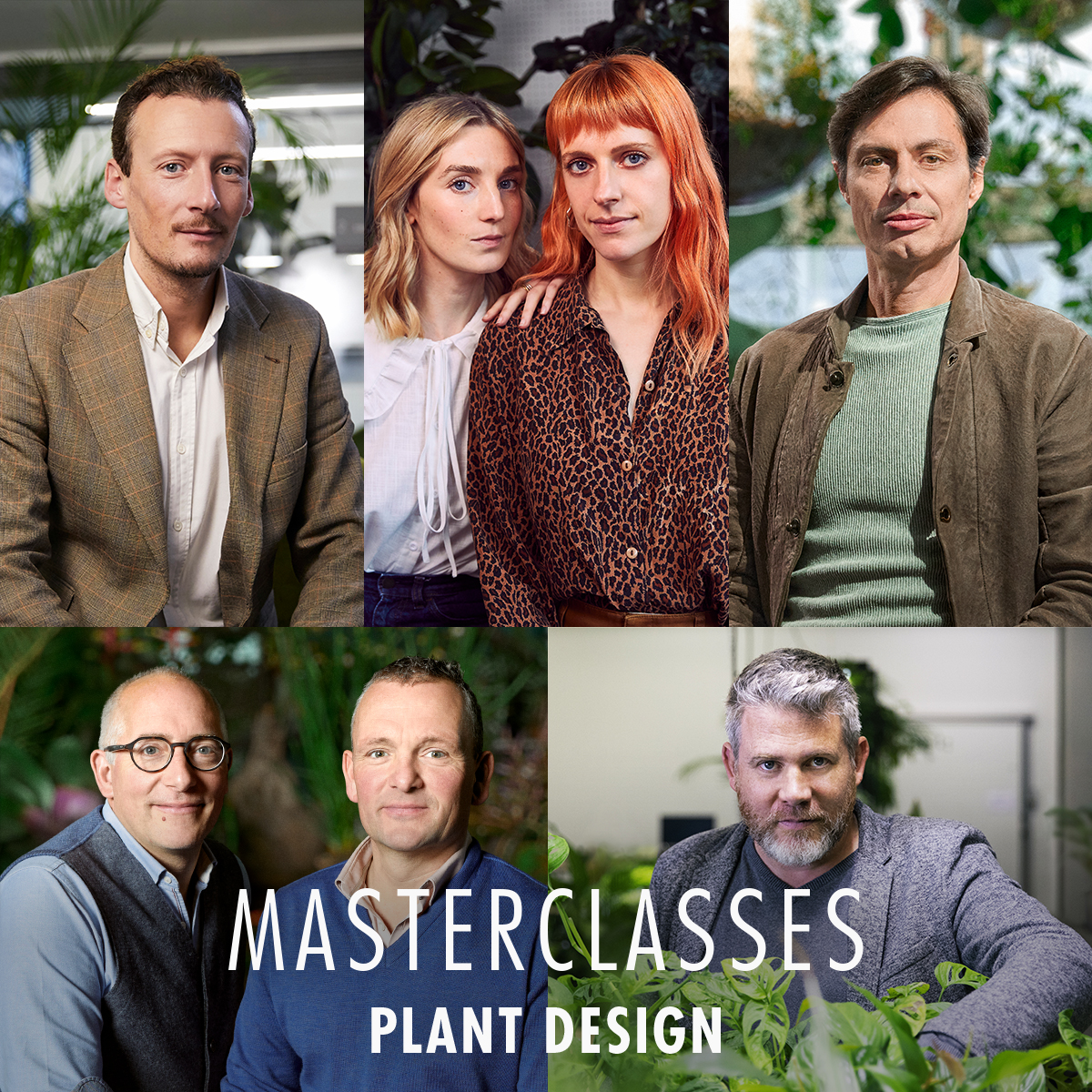 At the heart of the campaign are short, free, online Masterclasses in which inspirational and highly experienced experts share their knowledge about plants and design. This is a topic that greatly appeals to our target group. In addition, the Aesthetic Explorers gave the campaign an average rating of 7.3 in 2020. An impressive 77% of the target group indicated that they were inspired to buy plants after seeing the campaign.
Two new Masterclasses 
In this latest edition of the campaign, we are supplementing the three successful Masterclasses from 2020 with two brand-new inspiring Masterclasses:
The Wunderkammer: florists and stylists who view nature as the artist share how you can create a special atmosphere at home with plant collections.
Alexis Tricoire: designer of plant installations shares how you can work with plants at new heights.
The existing Masters: 
Alexander Bond: Biophilic designer, who previously showed the roles plants play in your interior/work environment and how you can bring nature closer. 
Philip van Traa: Co-founder and plant specialist at moss.amsterdam, told us how plants can create a real wow effect.  
RoCo: Two British women, Rose and Caro, explained how to be creative with plants. 
Media campaign
We will be drawing our target group's attention to the Masterclasses with a media campaign starting on 24 January. The campaign will be mostly visible on YouTube, which has proven to be highly effective for the first edition. Media will be purchased in Germany, France and the United Kingdom to promote the Masterclasses. We will also be giving lots of coverage to Plant Design on our own social media channels. As part of a rich content dossier, the new and existing Masterclasses can be viewed on Thejoyofplants.co.uk and its sister sites in the Netherlands, Germany and France. The campaign will run from 24 January for four weeks.
Plant hacks available for extra inspiration of consumers 
Besides the Masterclasses, plant hack videos on our consumer channels will offer tips and tricks to help consumers get started with Plant Design themselves. You can find these plant hacks on Thejoyofplants.co.uk that will be supported with a lavish content dossier full of inspiration. 
Paying attention to Plant Design throughout the year 
We will not be confining ourselves to the campaign period the coming weeks. Just like last year, we will continue to pay attention to the topic of Plant Design throughout 2022. It will be visible on our consumer websites and supporting social media channels, but also through collaborations with interesting content partners, both online and offline. 
Your communication tools for Plant Design
If you wish to use the Masterclasses and Plant Design for your sales, we have created posters for that purpose which you can download from the links below. If you wish to broadcast the Masterclasses or Plant Hacks yourself, they are available to use free of charge, please contact us. These video formats are designed to use on Facebook, Instagram, Pinterest, YouTube and digital screens. To publish the videos, you can integrate the links from YouTube.
English posters
German posters
French posters
Dutch posters
More information 
For more information about Plant Design please contact Monique Kemperman, Campaign Manager houseplants, at mkemperman@bloemenbureauholland.nl.
                  
January 2022