Second edition of From Grey to Green starts April
Make your surroundings greener, because greenery makes you happy  
This spring we will again be encouraging consumers to make their immediate surroundings greener. The From Grey to Green campaign encourages consumers to buy outdoor plants - not just for their own balcony or garden, but also for public spaces when permitted. In 2021 the Aesthetic Explorer target group gave the campaign a rating of 8, which has prompted us to deploy this successful campaign again in 2022. The campaign is running in Germany and the Netherlands. In the UK and France, we will share this topic as inspiration on our consumer websites.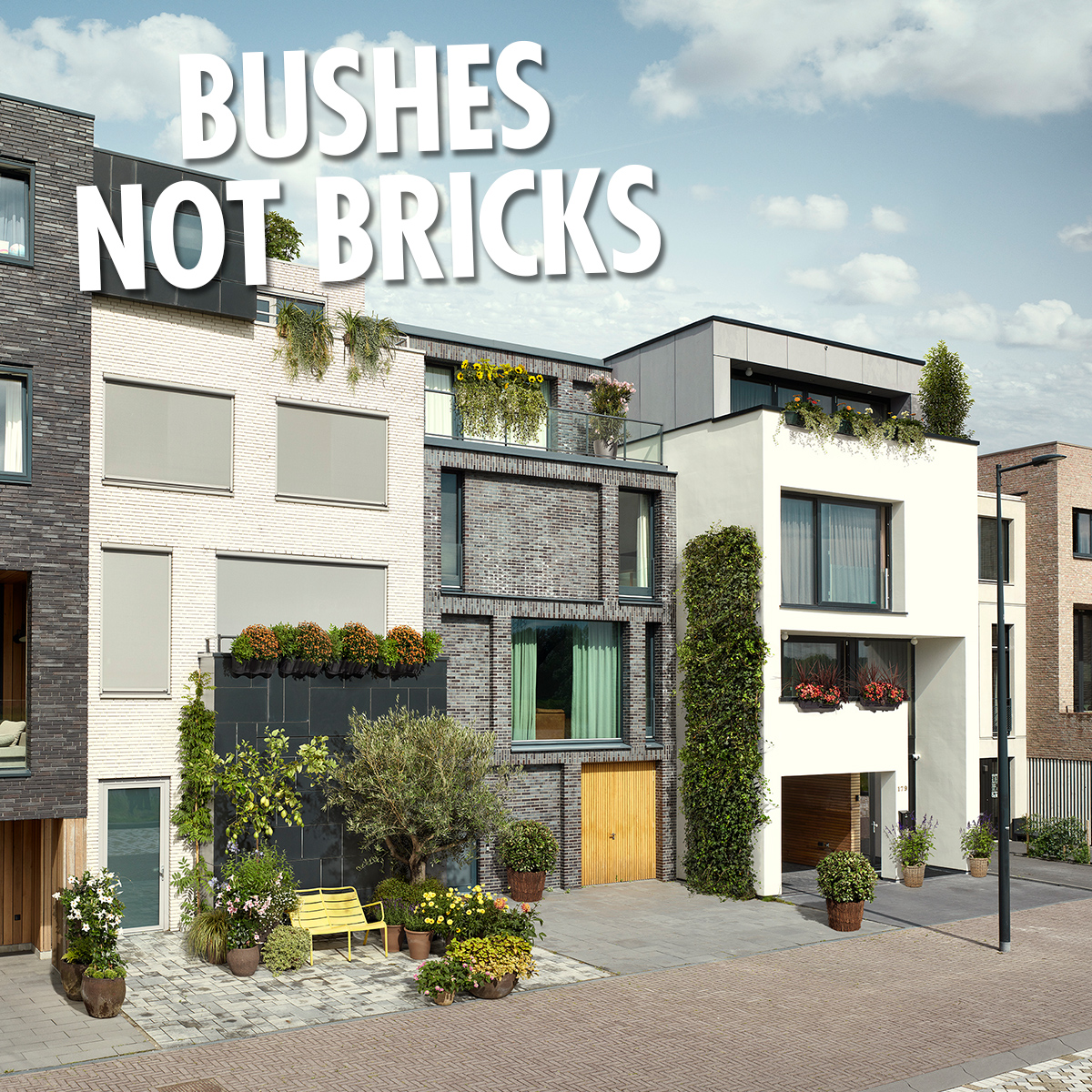 Visuals, videos and radio 
We will be placing online homepage takeover advertisements on Dutch and German news websites which will reach many. We will also share short animation videos on social media, which is a persuasive way to show off greenery's ability to inspire.
Short animation videos:
In the Netherlands we will run a commercial on the major radio stations. This is a collaboration with the Outdoor Grower's promotion Group at Royal FloraHolland. 
PR, Content and Shopper Activations
We will use PR and content to communicate the positive effects of having green surroundings, the benefits on mental and physical health and the quality of life in a neighbourhood.  
In the Netherlands, we will continue with the Green Mayor after a successful first year, and we are also preparing to draw attention to the campaign in Germany.  
We will be inspiring consumers with assets including garden design ideas and do-it-yourself tips on Mooiwatplantendoen.nl and Pflanzenfreude.de with creative tips to cover boring paving with plants.  
Finally, we have planned several shopper activations that link up with the From Grey to Green campaign. More information will follow soon. 
Campaign materials 
If you want to tempt your own customers to buy outdoor plants, you can use the campaign materials free of charge. You can download these images here. If you use these images on social media, please use the hashtags #fromgreytogreen and #thejoyofplants. 
A1 posters and high-resolution images can be downloaded in various languages from our online Marketing Portal. Paying stakeholders can access this portal on request. 
Posters (A1):  
More information
If you would like to know more about this campaign or you are interested in using the short animation videos on screen(s) in your shop or office, please contact Isabel Groot, Campaign Manager Garden Plants, on igroot@bloemenbureauholland.nl. 
                  
February 2022