Successful Thanks Plants to be repeated
Following the international success of previous years, we will be rolling out the Thanks Plants campaign in our four core countries again in 2020. It will have a wide media presence from the start of September.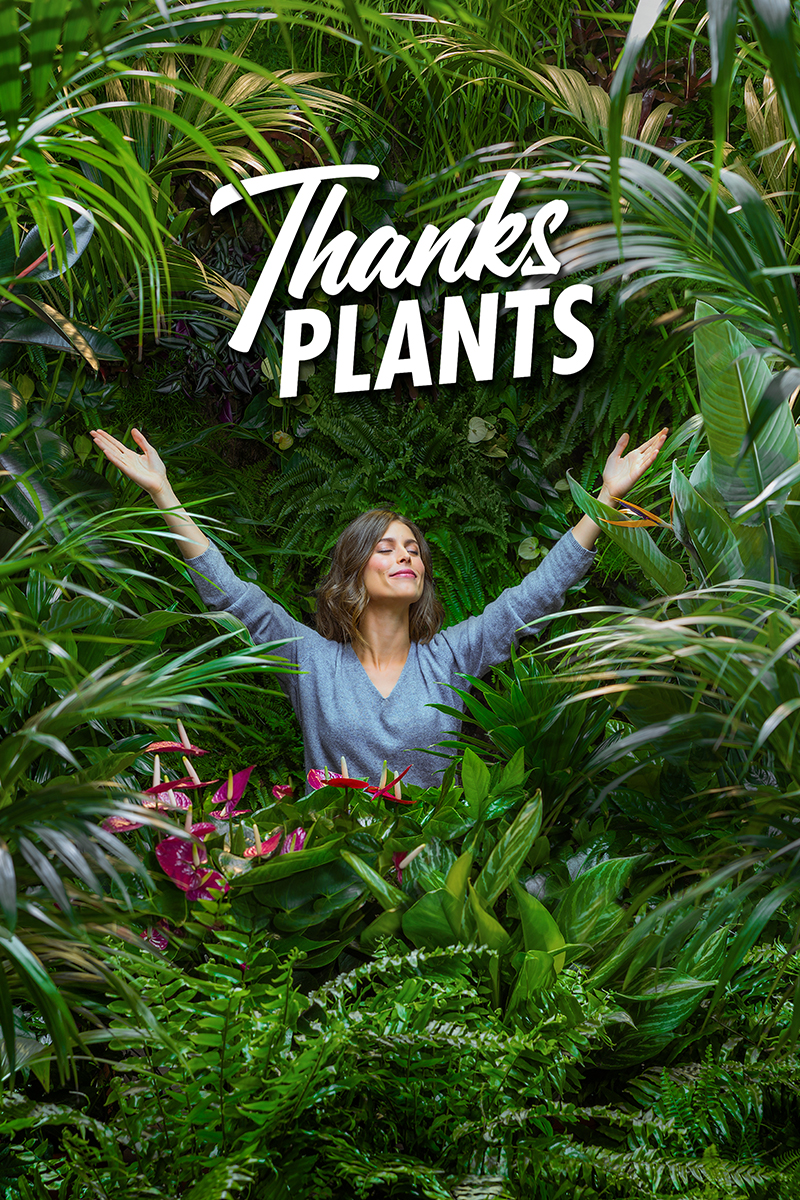 Major plant campaign in the autumn
This autumn we will be thanking plants again as the international Thanks Plants campaign will start early in September. This successful consumer campaign will be running for the third year in a row in Germany, France, the United Kingdom and the Netherlands.

The campaign launch
The campaign launch in Germany will take place in week 36, followed by the Netherlands from week 39. The start of the campaign in France and the United Kingdom is scheduled for early October. 
The campaign in a nutshell
The Thanks Plants campaign shows that plants make you more energetic, more relaxed, happier and healthier. And all they need in return is some water. Plants help us get in touch with nature and what really matters - something that many consumers are longing for during these uncertain times.

Positive results
In 2019 the target group gave the campaign a rating of 8. In the quantitative research carried out by Motivaction, our research agency, a remarkable 73% of the target group reported that they had been prompted to buy plants after seeing the campaign. This was an increase of 2% on 2018. The effort this year is focussed on improving these positive results even more.

More information
We are currently working hard on the exact format of the media strategy, content, PR plans, and promotional materials will take, you can find out more here.
Keep an eye on our communication channels for more information over the forthcoming period. If you would like to know more in the meantime, please feel free to contact campaign manager Monique Kemperman at m.kemperman@bloemenbureauholland.nl.