Summer on Funnyhowflowersdothat.co.uk
'Summer breathes flowers'. This is the slogan used by Funnyhowflowersdothat.co.uk and the international versions of the site to usher the summer in. The content campaign will give consumers that summer feeling with various bouquet recipes full of sunny florals from 21 June onwards.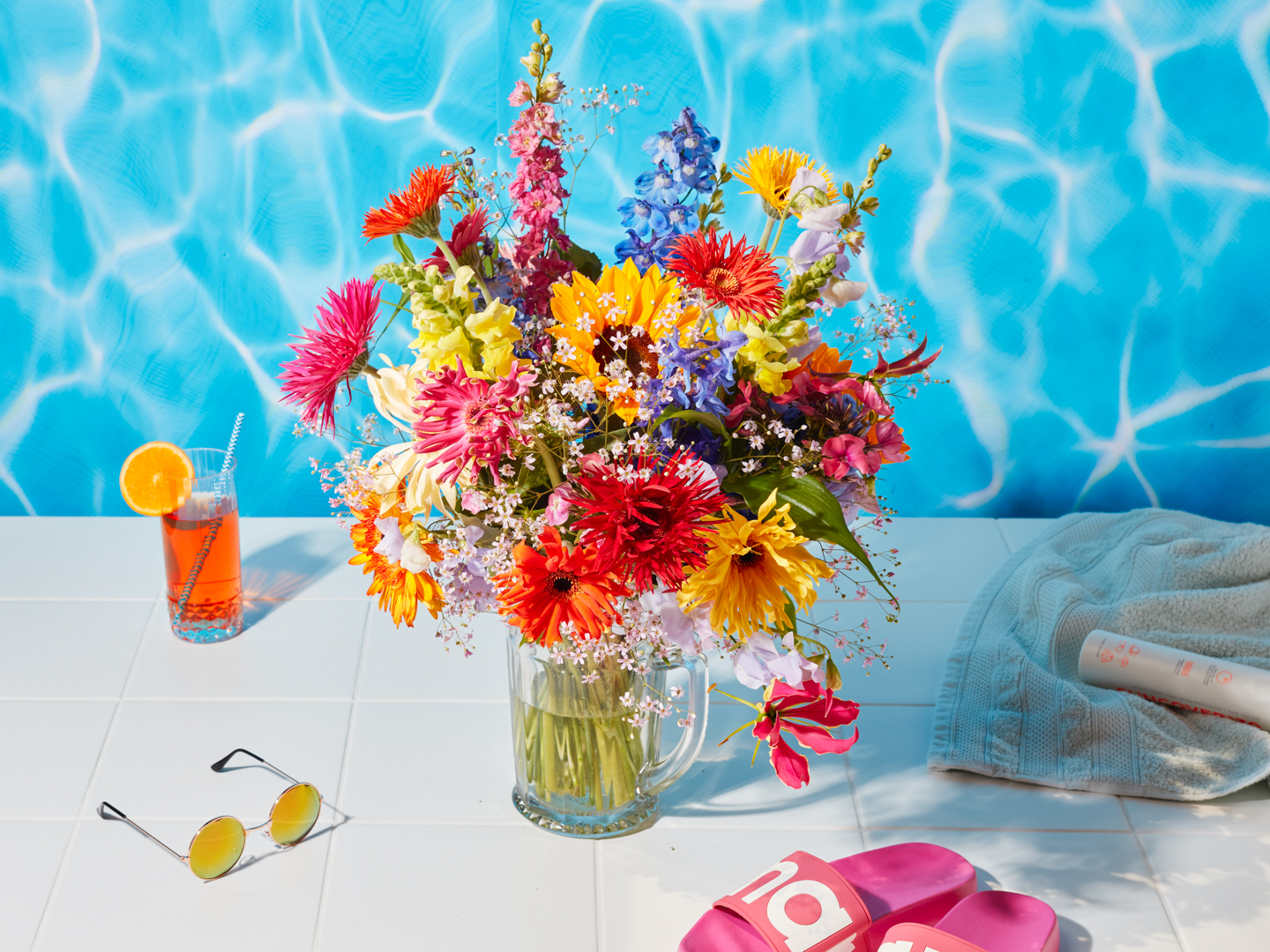 Holidays with a difference 
We will not be back to 'normal' by this summer, but we will have to make the most of the opportunities closer to home. Funnyhowflowersdothat.co.uk will do this by tempting its readers with bouquets full of summer flowers,  and it will only be a short trip to the florist.
Three bouquet recipes
The bouquet recipes are inspired by different types of holidays: a lazy holiday by the pool, an adventurous trip to the mountains, and a chic city break. Flowers that are readily available in the summer have been chosen to suit each bouquet theme. Think of Allium, Delphinium, Fritillaria, gerberas, Gloriosa, Lathyrus, sunflowers, and much more.
And more...
The bouquet recipes will be part of the summer issue from 21 June, which also includes other updated articles, like how to help flowers survive the summer heat. The summer issue will also get extra attention on the Funnyhowflowersdothat.co.uk social media channels. 
Download the images and join in!
You too can give your customers a happy and summery feeling by taking advantage of this content and by downloading the 'Summer breathes flowers' poster and other images below. 
You can use the images free of charge if you credit Funnyhowflowersdothat.co.uk.
Instagram: @howflowersdothat
Facebook: @funnyhowflowersdothat
Twitter: @flowersdothat
Any questions?
If you would like to know more about Summer breathes flowers theme, please contact Chanel de Kock, Country Manager UK, via cdekock@flowercouncil.co.uk.
May 2021