Thanks Plants campaign exclusively online this year
28 August 2023
Influencers in four countries 
Afbeelding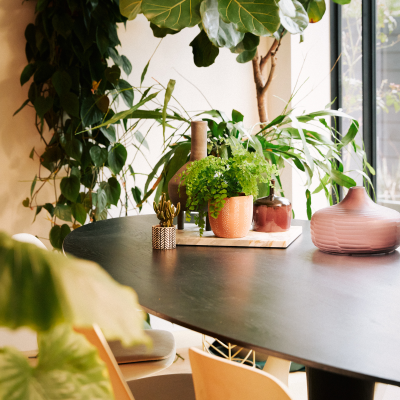 A house plant offers more than just aesthetic appeal. "In exchange for some water and attention, plants give you positive energy and a sense of tranquillity, while also making you feel healthier and happier. That's reason enough to express thanks." That's essentially the message that European consumers will receive in the upcoming Thanks Plants campaign in October. The content and influencer campaign, which is currently being developed for Germany, France, Great Britain and the Netherlands, will run for the entire month.  
This year, we're fully concentrating on reaching consumers through social media and local influencers. By using influencers as ambassadors to embrace the benefits of greenery, we can win the hearts of our target audience with inspiring and eye-catching content. Our goal is to activate them to buy plants more often – for themselves and for others. 
Influencers were also part of the Thanks Plants campaign in October 2022. Their posts were seen by 2.2 million consumers in the four countries, and received over 25,000 likes, comments and shares.