The Alstroemeria is in the Flower Agenda in February
In February we celebrate love. Love of your partner, but also love your friends and family. With its symbolism, alstroemeria is the perfect candidate for marking friendships. Consumers can read all about this versatile beauty at Funnyhowflowersdothat.co.uk. Introduce your customers to the alstroemeria!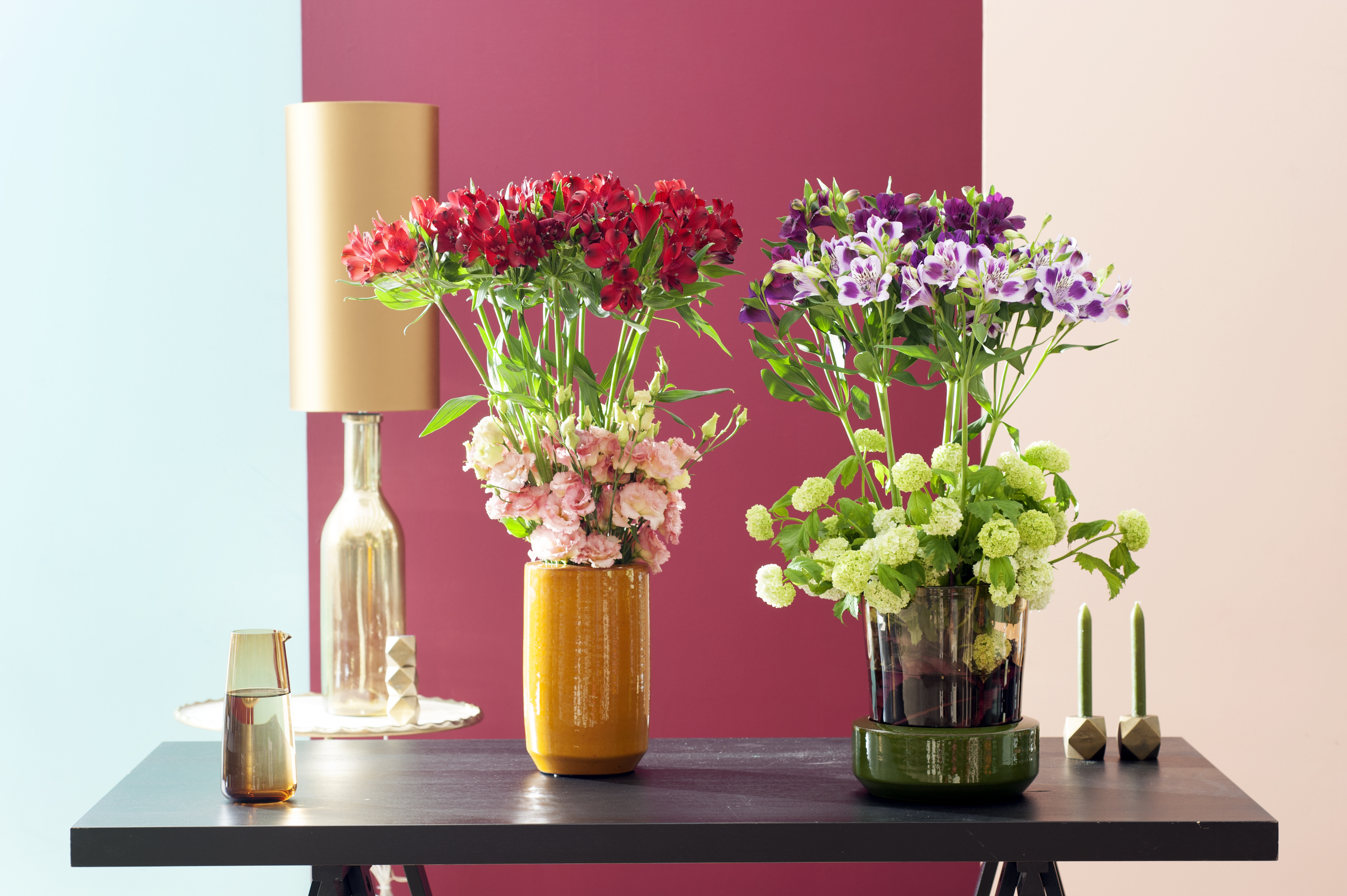 The alstroemeria's origin
The exotic alstroemeria is also called the Inca Lily. This is a reference to its natural habitat: the cool mountain ranges of the Andes in Chile, Brazil and Peru. The flower was discovered there in the 18th century by the Swedish scientist Clas Alströmer. It was he who gave the flower its current name.
The alstroemeria's colours and shapes
The alstroemeria hides somewhat shyly in its buds in the shop. But gosh, what a surprise when those buds open in your home. Then you will see six to eight flowers on the stem, with a flaming interior of white, yellow, red, orange, purple or pink which you can really enjoy. Particularly since these flowers have a very long vase life.
Caring for alstroemerias
If you want to enjoy your alstroemerias for a long time, follow these tips:
•    Trim the stems diagonally and remove the bottom leaves so they don't dangle in the water.
•    Arrange the alstroemerias in a clean vase with fresh water and some cut flower food.
•    Avoid placing the vase in full sun, near a fruit bowl or near the central heating.
•    Remove wilted flowers and regularly top the vase up with tap water.
Symbolism of the alstroemeria
The alstroemeria symbolises enduring friendship. It's therefore the perfect gift to confirm a beautiful friendship. All six of the alstroemeria's petals are very important: they stand for understanding, humour, patience, empathy, commitment and respect. You can decide for yourself which petal represents which quality. 
Bouquet recipe with alstroemerias
Surprise someone with a simple bunch, or follow this extravagant bouquet recipe for a real alstroemeria artwork.
What you need
•    Alstroemeria
•    Anigozanthos branches, also known as Kangaroo paw
•    Leucadendron
•    Red roses
More about the Alstroemeria
Consumers can also find more information at Funnyhowflowersdothat.co.uk about how to celebrate friendships with a bouquet full of alstroemerias, there's a remarkable alstroemeria petal DIY project in prospect, and we show three ways of displaying alstroemeria in a vase. 
Inspiration and information
Inspiring images of every flower in the Flower Agenda have been produced in line with the Horticulture Sector Trends 2017 (Groenbranche Trends 2017). These trends are a translation of what our consumers are interested in at the moment and are specifically aimed at the horticulture sector for use both indoors and outdoors.