Thejoyofplants.co.uk opened Plant Bathing Studio
In the heart of Amsterdam Thejoyofplants.co.uk opened the Netherlands' first Plant Bathing Studio, where visitors can literally immerse themselves and recharge with the power of plants. The studio is new to the Netherlands and is inspired by a trend from Japan - forest bathing.
Plants have a positive effect on people's well-being and deliver oxygen in a busy life - quite literally. Specimens with large green leaves create a better mood, reduce stress and make people more creative. And anyone who wants to boost their ability to concentrate can rely on these air purifying stunners. To be able to experience those effects in person, Mooiwatplantendoen.nl - The Flower Council of Holland's Dutch consumer brand - is opening the Netherlands' first Plant Bathing Studio.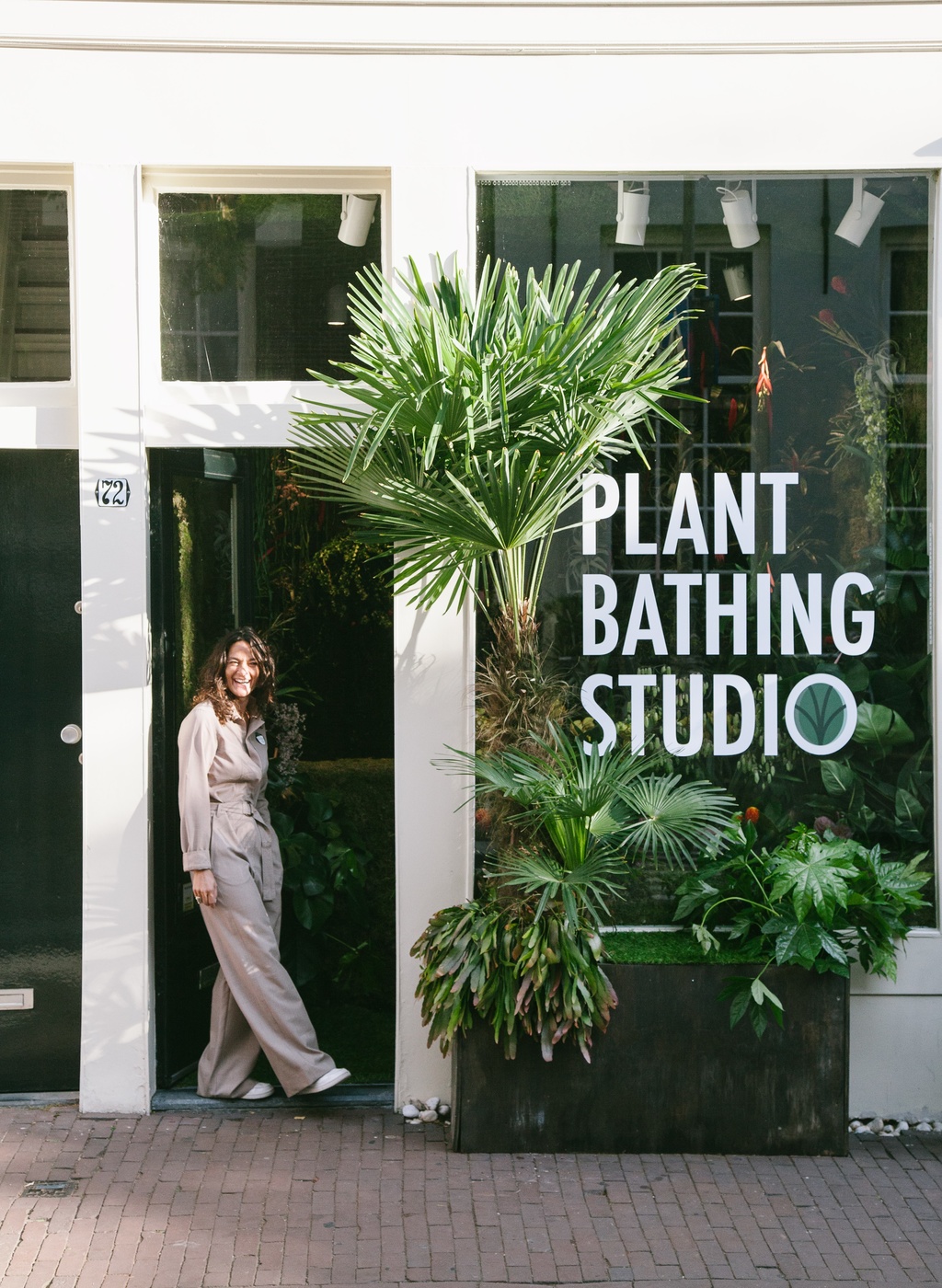 Feel what plants do for you  
In the Plant Bathing Studio on Haarlemmerstraat, everyone can peacefully absorb the positive effect of plants between 15 and 20 October. For just 1 euro you can literally immerse yourself in greenery for 5 minutes. Afterwards every visitor is given a plant to help them hang onto that feeling for longer, and as a first step towards their own Plant Bathing @home. The studio is part of the new 'Thanks Plants' campaign, which will be launched in the Netherlands, Germany and the United Kingdom on 21 October, and in France on 29 October.
Shinrin-yoku with plants 
Plant bathing is derived from forest bathing, the trending shinrin-yoku from Japan. "We feel better with plants around us," says Monique Kemperman of the Flower Council of Holland. "Anyone who walks through a forest is sure to come out with more energy. Research by NASA shows that the air in a room is purified by plants. And people become more creative if there are plants in the room. These insights helped to inspire us to create the Plant Bathing Studio. This space showcases in one session what nature and plants do for us."
Visit the Plant Bathing Studio! 
Where? Haarlemmerstraat 72, 1058 KC Amsterdam 
When? Plant bathing is available between 15 and 20 October 2018 between 10:00 and 18:00