Thejoyofplants.co.uk presents Green Paper
Long read about how we are going save the world with houseplants. 
Thejoyofplants.co.uk is delighted to unveil a new format of content. We call it a Green Paper, a reference to the term 'white paper'. The Green Paper tells the story of author Sidney Vollmer, who transformed from a distracted houseplant killer to a tender plant protector in 2020. In 'How we are going to save the world with houseplants' he takes the reader along on his green journey of discovery.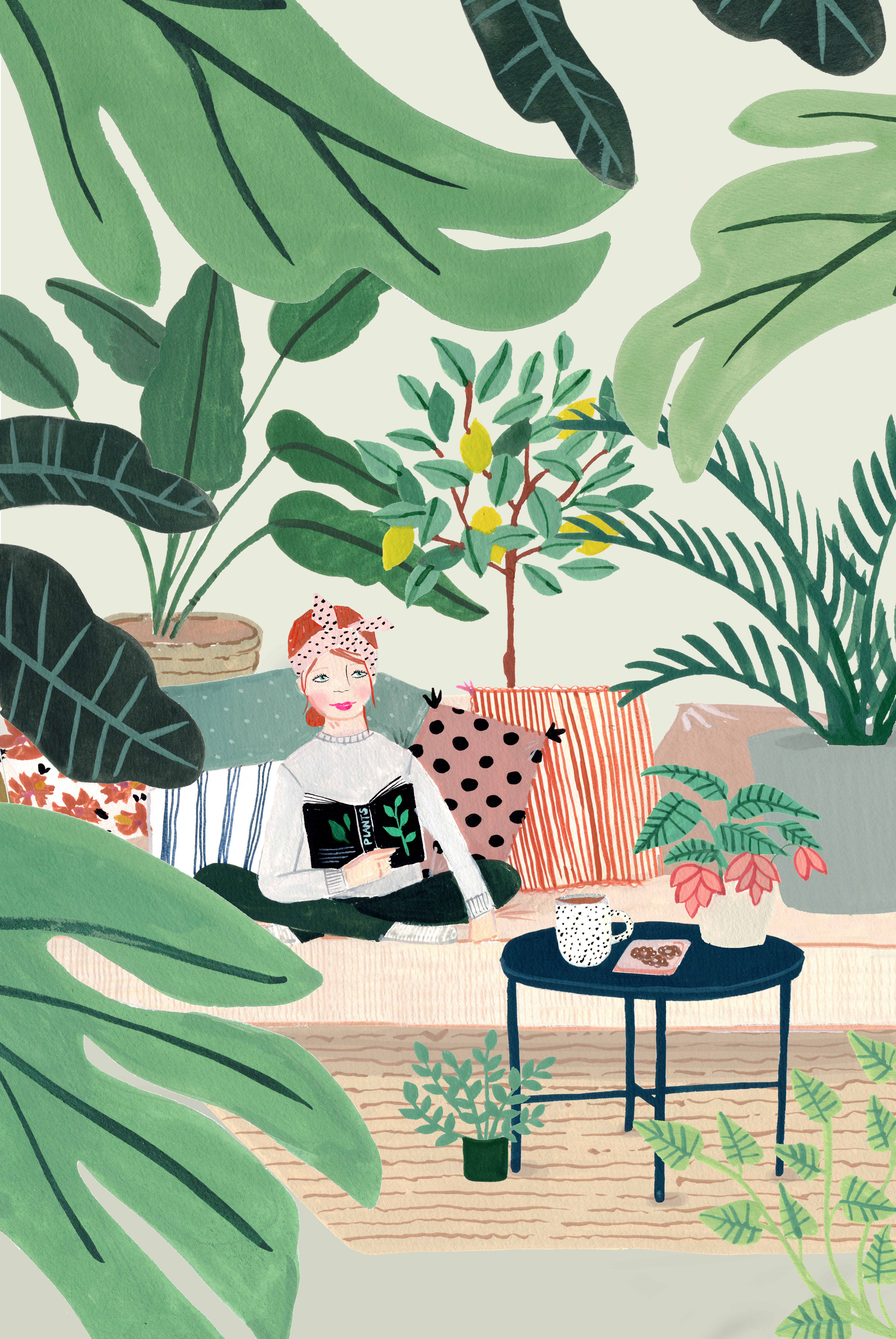 An informative green journey of discovery
During lockdown Sidney Vollmer didn't hoard toilet paper - he hoarded plants and seeds. He set off on a green adventure with his two year old daughter. Sidney, whose plants previously suffered a spartan existence, takes us with him on his journey of discovery. As a reader you can learn a lot from it. About plants that imitate stones, plants with memory, and plants that can move. Gradually the author comes to realise that houseplants could actually save the world! 
Thanks Plants meets the zeitgeist
The idea of the Green Paper is well positioned with the Thanks Plants campaign message. The topic of Health & Well-being - which is the focus of campaign - and the current zeitgeist are well suited to more in-depth content. Readers can access the Green Paper - which has also been translated into German, French and Dutch - by entering their e-mail address at Thejoyofplants.co.uk and its sister websites in other languages. 

Media plan for extra reach
To expand the reach and visibility of the Green Paper, we will be promoting the content on our own channels - Thejoyofplants.co.uk and the sister websites in Germany, France and the Netherlands - and our social media channels on Instagram and Facebook, both organically and through sponsored posts. In the Netherlands we are sending a special newsletter to the subscribers to both our Dutch monthly Plants and Flowers newsletters. Media collaborations are also being planned in all countries. These range from newsletter integrations (generating coverage in newsletters published by external parties within the green community, such as local or online plant shops), and through to collaborations with media partners and influencers who will write about the Green Paper.

Read and share
Obviously the Green Paper is also available to you as someone in the sector. Not just to read yourself, but also to share within your own network - because it's certainly worth sharing! You can read the Green Paper using this LINK or request a PDF from c.de.kock@flowercouncil.co.uk.

Follow-up
We don't know yet whether the Flower Council will be using more of this new form of content-sharing in order to inspire consumers in the future. That depends on the responses and results. As with our other activities, we will measure the results and decide whether there will be a follow-up after an evaluation. We are hoping for many enthusiastic responses.
More information
If you'd like to find out more about the Green Paper, please contact Chanel de Kock, country manager UK, at c.de.kock@flowercouncil.co.uk.