Valentine's love in every possible form
January 2021
We need more love!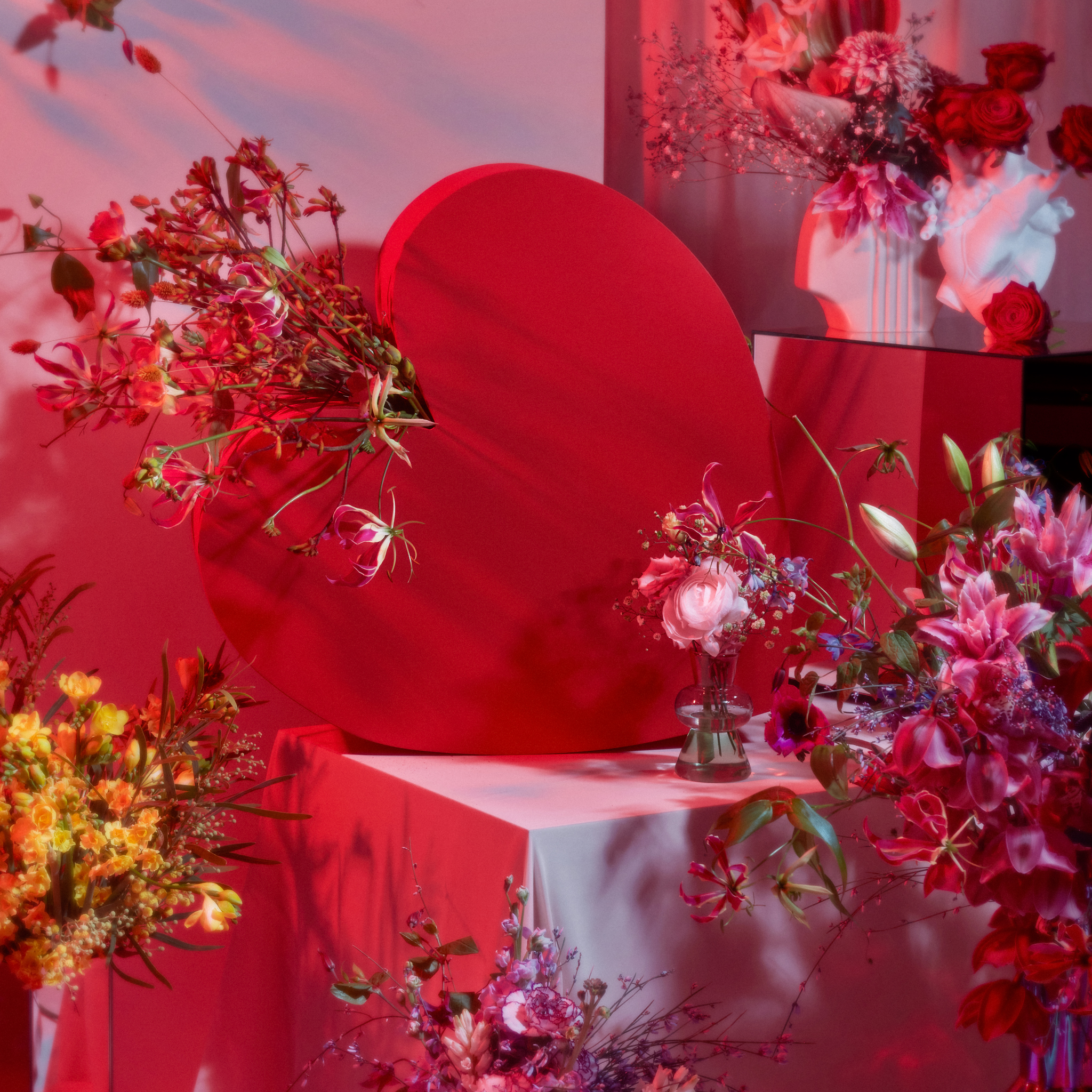 From the end of January 2021 until Valentine's Day, the consumer website Funnyhowflowersdothat.co.uk will again be packed with romantic content. With this spin-off from the international cut flower campaign 'We Need More Flowers' Funnyhowflowersdothat.co.uk is celebrating the wonderful, magical, and varied effects that flowers have on people. Naturally the focus will be on love, in every possible form.
Bouquets inspired by the Ancient Greeks
With no fewer than eight different bouquet recipes we are keen to help consumers express their love. Because not all forms of love are the same. The Ancient Greeks realised that long ago and they identified eight types of love: Eros, Mania, Agape, Storge, Ludus, Pragma, Philautia and Philia. We are focusing on all of these with the question to consumers: which love fits your situation? Is it the love for your child (Storge) or love of the self (Philautia)? Whichever of the eight loves exists in your life, there is always an appropriate bouquet to gift (or treat yourself to). 
Even more content
Alongside this bouquet inspiration, Funnyhowflowersdothat.co.uk and the sister websites in the Germany, France and the Netherlands are offering romantic DIY projects like a beautifully scented floral candles and an exquisite punch. There is even downloadable writing paper with a botanical touch. We will also be showing the 'We Need More Love' video in the style of the campaign.

Timings and media
We will be promoting this content campaign through our own social media channels in the Netherlands and France. In Germany and the United Kingdom we will also be using a mixture of (native and video) ads on social media, including YouTube, Facebook and Instagram over the period between 28 January to 14 February, and there will be Insta stories to inspire with 'We need more love' and to attract visitors to the consumer websites.
A different type of Valentine's Day? Join in!
You can find all the Valentinecontent on Funnyhowflowersdothat.co.uk from 28 January. If you want to join in, you can already download the images below and credit with Funnyhowflowersdothat. That will enable everyone to participate in this campaign through their own channels and boost the message: We Need More Love (and flowers)!