Consumers divided over expected purchasing power
07 December 2022
Campaigns boost sales – even during inflation  
Afbeelding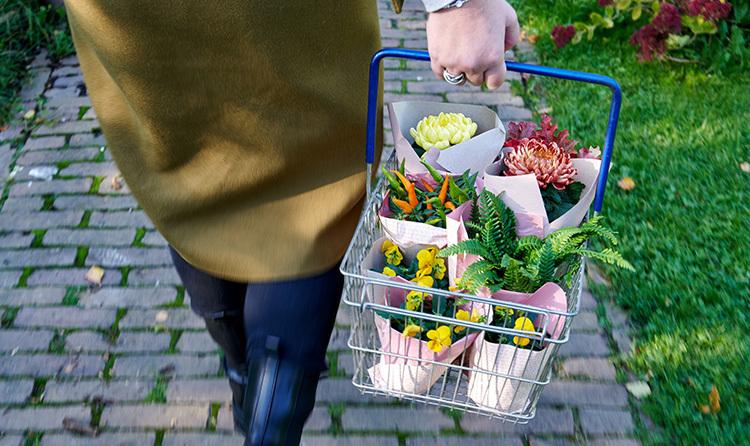 Nearly 30 percent of consumers expect to spend less on flowers and plants in the next six months. In contrast to a comparable survey conducted in May of this year, flower and plant buyers now also appear to be more pessimistic about their financial situation and are adapting their choices accordingly. Millennials are an exception in this regard, and say they want to buy even more flowers and plants. These were the results of an online survey carried out by market research agency Motivaction on behalf of the Flower Council of Holland. In October, the agency studied the impact of the current high rate of inflation on the purchasing power of consumers in Germany, France, the United Kingdom and the Netherlands.
After the first survey in May of this year, the Consumer Prices Index (CPI) in the UK rose by around nine percent to 11.1 percent by October. It also increased in the other countries during the same time period. To gain an insight into the effect of inflation on anticipated purchasing behaviour, the survey was repeated during the last week of October. A total of 1,666 consumers in the four study countries completed the online questionnaire as part of a representative sample.
One third expects reduced purchasing power
Ever increasing inflation is causing a large group of consumers to have concerns about their own financial situation. One third (34%) believes that their situation has worsened over the past six months and 34 percent expects this to happen within the next six months. Of all respondents, 42 percent do not expect their financial situation to worsen during this time period. In contrast, 14 percent have actually improved their financial position and 16 percent expect an improvement in the next six months. These percentages have decreased marginally since the survey in May.
Millennials want more flowers and plants
The percentage of respondents that expressed an intention to buy more flowers is more or less equal to the one in May: 12 percent for themselves and 13 percent for others. Compared to May, a larger group of consumers expects to buy fewer flowers for themselves (29% now vs 20% in May). Fewer flowers are also expected to be purchased as gifts (26% now vs 18% in May). Houseplants and outdoor plants showed comparable percentages in the survey.
Unlike the survey in May, some of the frequent buyers (the Aesthetic Explorers) are now also more pessimistic about their current and future financial situation. They indicate that they will be buying fewer flowers and plants. This is different for the millennials (born between 1980 and 1995), who expect to give more flowers as a gift and buy more houseplants and outdoor plants for themselves or others.
A more nuanced picture
According to Ruurd Hielkema, senior researcher at Motivaction, there is every reason to continue launching campaigns for flowers and plants. "Other studies show that they have a positive effect on consumer perception and buying intention. The combined study results provide a more comprehensive picture."
Following on from the Trend Collection campaign in May and the Thanks Plants campaign in October, subsequent consumer surveys also included questions aimed at gauging the effects of inflation on purchasing behaviour. In the campaign surveys, respondents were clearly more positive with regard to their financial future and spending on flowers and plants. The results of the last inflation survey are therefore more nuanced.
According to Hielkema, there are two main findings. "The context in which you ask consumers about the impact of inflation on their buying behaviour makes a difference. For example, after seeing marketing communication about the Thanks Plants campaign, they clearly have a more positive attitude than in the recent inflation survey. We also know that flowers and plants are not at the top of the list when it comes to personal cutbacks. Groceries occupy number nine in the top-ten ranking and, in most cases, include flowers and plants. Energy costs, eating out and weekend getaways are also included in this ranking. In other words, there are reasons enough to continue the campaigns."
More information
The complete report is available on request. Questions can be addressed to Monique Kemperman, campaign manager, at mkemperman@bloemenbureauholland.nl. Or get in touch with our Country Manager Chanel de Kock via cdekock@flowercouncil.co.uk.
                     
December 2022