Consumers respond en masse to shopper activations with orchids
13 February 2023
Activations outside the core countries also successful
At the end of 2022, the Flower Council of Holland worked with various chain partners to develop shopper activations as part of the Thanks Plants campaign in Norway, Sweden and Italy. The sales results show that consumers responded very positively. 
Afbeelding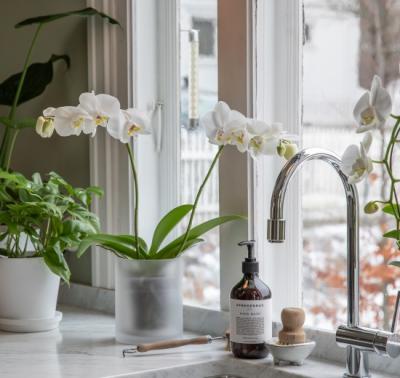 Every so often, when good opportunities present themselves, the Flower Council organises shopper activations outside the usual core countries. The goal is always the same: to encourage extra sales, generate less loss and achieve better product presentation in shops. The initiative for such activations always comes from growers and traders who identify additional sales possibilities among existing buyers. 
Valuable extras
In coordination with Orchidee Nederland and OZ Planten, activations were developed under the Thanks Plants banner via the Norwegian florist chain Mester Grønn (132 shops) and the Swedish garden centre chain Blomsterlandet (63 garden centres). Mester Grønn gave customers a free Begonia Rex every time they purchased orchids, while orchid buyers at Blomsterlandet received a orchid pot free of charge. Customers of the Italian home improvement centre OBI (50 shops) also received a pot as part of a promotion developed together with Royal Lemkes. 
Resounding results
The extras that accompanied orchid purchases turned out to be an immediate hit. With 9.85% extra sales, Mester Grønn was close to achieving the target of 10%. But the attention paid to the promotion on social media was of equal importance. With over 7.5 million views and a rating of 7.7, customers were more than enthusiastic. In Sweden, consumers flocked in droves to Blomsterlandet garden centres. Thanks to extensive media efforts and 13 influencers, the company achieved an increase in orchid sales of over 68%.
There was also cause for celebration at OBI Italy. The offer of a high-quality two-branch orchid, and strong marketing by OBI, attracted customers in large numbers. The chain achieved a turnover increase of over 60%, thereby significantly exceeding the target of 10%..
Want to learn more?
For more information about this campaign and the results, contact the shopper activation marketer Sherelle Schmidt via sschmidt@bloemenbureauholland.nl. 

                    
February 2023