FloriWorld to open with a spectacular online event
13 May 2020
A sensory flower and plant experience
Business hub for the floriculture sector
FloriWorld, the newest attraction dedicated to flowers and plants in the Netherlands, is ready to open with an online opening. Under the banner, Experience the magic of real and virtual flowers, this new attraction will let you experience what flowers and plants do for you. It will also act as the Flower Council of Holland's new head office in the near future. The virtual opening will take place on May 21 from 13:00 GMT, with a special feature for the UK, France and Belgium at 14:00 GMT. 
For tourists and more
FloriWorld is first and foremost a spectacular, fun and educational voyage of discovery for tourists, schoolchildren and students. They can immerse their senses and experience plants and flowers in an engaging way. The location is round the corner from Amsterdam and Schiphol, and is a welcome addition for tourists in the Netherlands. FloriWorld covers a floor area roughly the equivalent of a football pitch, spread over multiple floors. The attraction is expected to draw 350,000 visitors a year.
New location for Flower Council

Afbeelding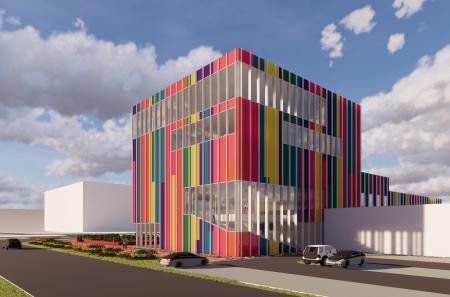 But there is more to FloriWorld than meets the eye. As well as being a base for the floriculture sector with offices, meeting rooms and conference rooms for business events, the Flower Council of Holland's new offices will be located there. An environment to inspire and stimulate consumers from the heart of the Dutch flower and plant sector. The commercial lines of communication will also be short, with many relevant businesses within walking distance.
Shareholders and partners
FloriWorld has a broad support base made up of multiple initiators, shareholders and participants. The Flower Council of Holland is one of those shareholders, alongside Royal FloraHolland and Dutch Experience Group. 
Where and when?
The FloriWorld online opening launch will take place on May 21 from 13:00 GMT, on the FloriWorld website and their Facebook and Instagram pages. It will start with 4 themes in English and will then be continued in Dutch. Please note a special feature for the UK, France and Belgium will take place at 14:00 GMT. FloriWorld is located at Sierteeltstraat 1 in Aalsmeer, and will be opening its doors as soon as circumstances allow. The Flower Council of Holland will probably move to this location in autumn 2020.
Keep an eye on the the FloriWorld website to follow the project.
(Below timings are in CET)

Afbeelding