High appreciation for Trend Collection Spring/Summer 2022
06 July 2022
Consumers happy with colourful seasonal campaign
In March, Funnyhowflowersdothat.co.uk and Thejoyofplants.co.uk launched the Trend Collection Spring/Summer 2022. While it still runs until the end of August, we already asked market research agency Motivaction to research how consumers rate it. The main goal behind the Trend Collection is to stimulate the buying intent of consumers in Germany, France, the United Kingdom and the Netherlands. And the campaign did just that.
Bright and Breezy
The Tre

Afbeelding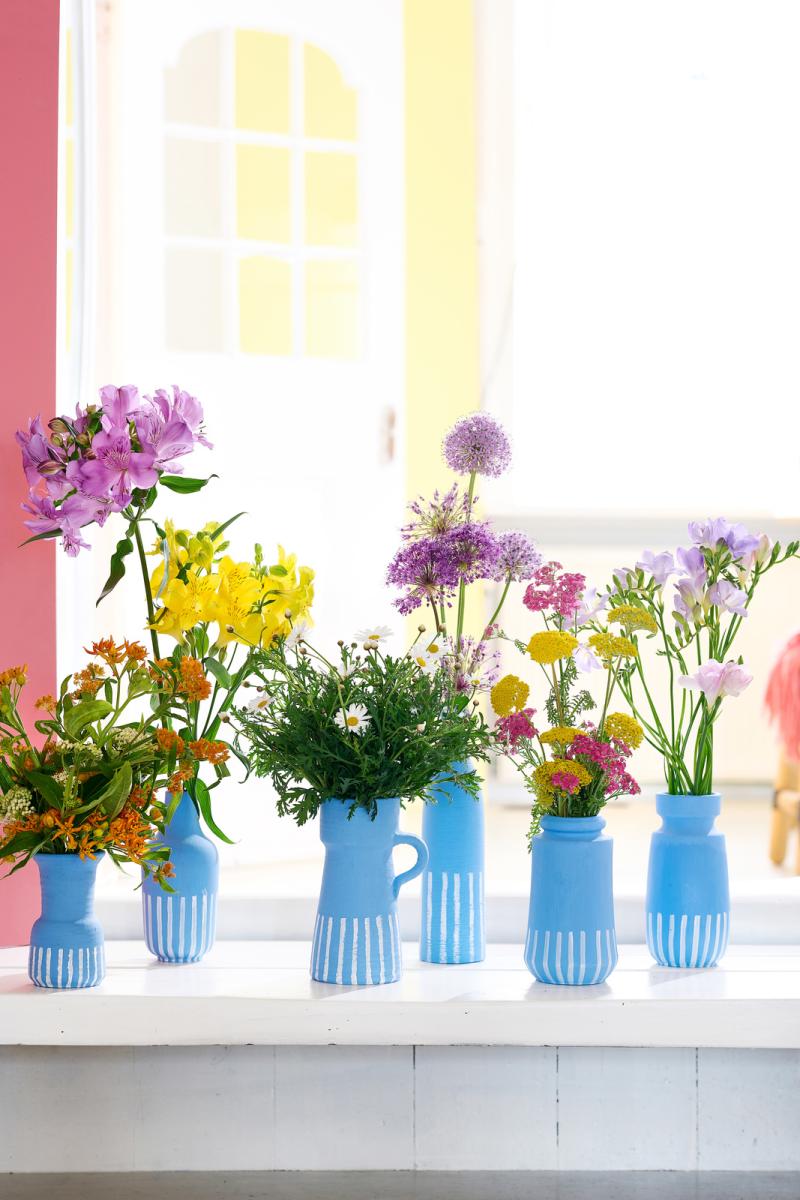 nd Collection Spring/Summer 2022 revolves around the Bright and Breezy sector trend. It is characterised by colourful flowers and plants with a fresh aesthetic. They complement the sector trend, which displays powerful pastels and practical materials with a friendly look. Flowers and plants for this trend are, for example, the Oxeye Daisy, Freesia, Bougainvillea, and Columbine.
Campaign appreciation
Motivaction's qualitative research looked into the appreciation and effect of The Trend Collection Spring/Summer 2022. They found that the campaign scored very high, obtaining an 8.2 on a scale of 1 to 10 from the Aesthetic Explorers target group. Compared to the 7.9 they awarded to our previous Trend Collection campaign, we are very pleased with this result. The campaign was appreciated best in France, where it received an 8.7.
The appreciation also shows in the increased buying intent. Of the Aesthetic Explorers in our four core countries, 82% indicate the campaign motivates them to buy flowers. For houseplants, this was 79% and for garden plants 77%. France again awarded the highest scores with rates of 96%, 93%, and 94% respectively. One respondent even added that "this campaign is of good quality. It is modern and original."
Lookbook
Part of this campaign is the online lookbook. It shows all products from the Trend Collection, styled within the trend. Motivaction's survey shows that it was well appreciated: Aesthetic Explorers awarded it a 7.9, while Status Seekers gave it a 7.3.
More information
For more information about the Trend Collection, please contact Isabel Groot, Campaign Manager, via igroot@bloemenbureauholland.nl.
                  
July 2022