#LoveNotWar: flower hearts project around the world
06 April 2022
Floricultural sector expresses support and hope
On Saturday 12 March, the floricultural sector expressed its hope that love shall prevail through the message #LoveNotWar and the placement of over 40 floral hearts around the globe. This powerful signal was sent by a multitude of companies and people within our sector, as well as Blachère Illumination, which supplied a number of hearts.
Message of hope and support

Afbeelding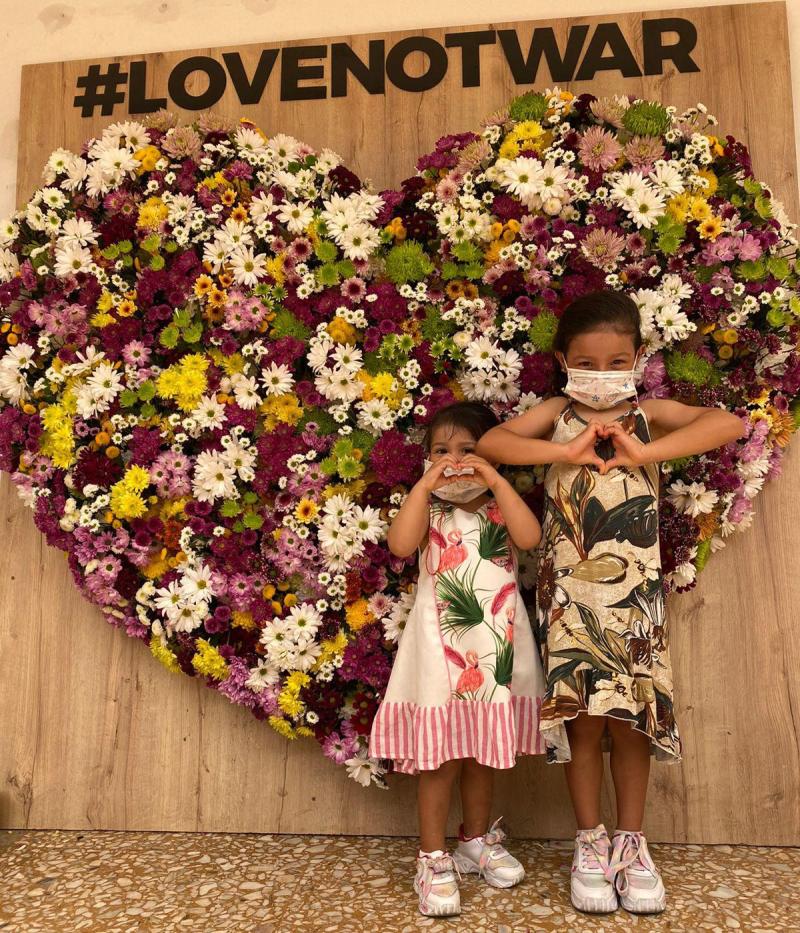 The placement of the floral hearts sent out a strong symbolic message. It serves as a beacon of support and hope to those who currently live through difficult times. Additionally, it shows how companies and people in our sector can collaborate to offer help when and where necessary. Under the hashtag #LoveNotWar, anyone was and still is welcome to add their voice in sending this powerful statement.
Worldwide coverage
The floral hearts were placed all around the world and some can still be visited at the time of writing. Throughout Europe, the hearts were placed in Germany, France, the United Kingdom, the Netherlands, Belgium, Hungary, Poland, Spain, Denmark, Switzerland, Slovakia, Iceland, and many more.
Across the Atlantic, they can be found in Canada, the United States of America, Ecuador, and Colombia. Other hearts were placed in for example Japan and Hong Kong. The initiative has inspired people to such an extent that even after 12 March, flower hearts are still being placed in public spaces.
Exposure
The worldwide efforts to send a message of hope resulted in significant media coverage by both local and national news in most countries, as well as on social media and YouTube. This amplified the symbolic message and allowed it to reach even more people. To spread this message even further, you can find a collection of flower hearts around the world and videos here.
More information
For more information, please contact Simone Dussine, Manager Country Management and Corporate Communication, at sdussine@bloemenbureauholland.nl.
                  
April 2022