Peter ten Have joins Executive Board at the Flower Council of Holland
15 November 2022
Afbeelding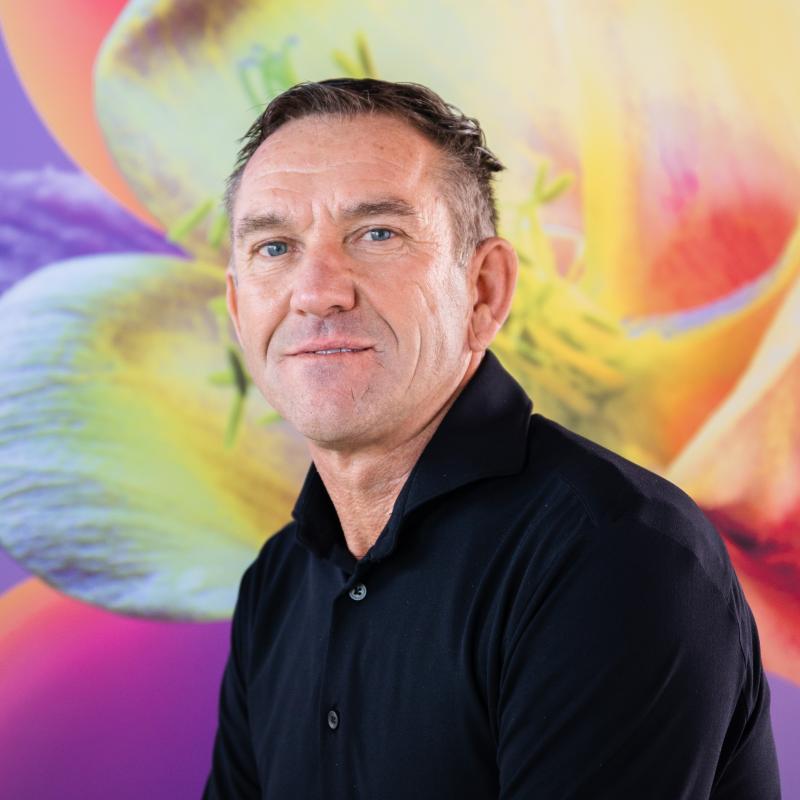 Peter ten Have joined the Flower Council of Holland's Executive Board on 14 November. The director/owner of nursery J&P Ten Have and cofounder of Decorum is well known as a pragmatic manager with an extensive network in both production and trade. According to Marco van der Sar, Ten Have is an important addition to the team, especially considering the current global situation. "Peter is a real unifying force who puts the interests of the sector first." Ten Have will be replacing Bert Schouten, who has been on the board since May 2018.
Ten Have has gained extensive experience over the years, initially as chairman of the growers' cooperative Decorum and later in such roles as district chairman at Royal FloraHolland. That experience has convinced him of the substantial value of the cooperative. He comments, "The same can be said about generic promotion. This added value isn't always evident and that concerns me. Promoting flowers and plants is in the best interest of the sector as a whole. I'm willing and able to actively contribute to this – which is not something you achieve by standing on the side lines."
Close cooperation
Ten Have was closely involved in the 'Fill the distance with beauty' campaign in 2020. Coordinated by the Flower Council of Holland, this international flower and plant campaign addressed the physical and emotional distance that became so commonplace during the pandemic. The collective campaign was the result of close cooperation among over 30 international parties. "At the time, I saw what we could achieve together in promotional activities. Consumers were encouraged to buy more flowers and plants, precisely because of the pandemic," explains Ten Have.
As a board member, Ten Have is keen to convey the value of collective promotion by and for the sector. "I consider my role one of close engagement with colleagues. I'd like to talk about what the Flower Council of Holland does and show what the sector is accomplishing. Anyone who knows me knows that I will approach that task with a critical mindset from the perspective of entrepreneurs in the sector."
About the Flower Council of Holland
The Flower Council of Holland is an independent foundation that aims to encourage consumers in various European countries to buy more flowers and plants. Through collective campaigns and targeted shopper activations, we want to maximise our reach within the desired target group on behalf of the horticulture sector. The activities are developed in conjunction with growers and exporters and knowledge is shared. The effects and results are monitored continuously to ensure optimal results.
                    
November 2022