Second survey of the effects of Covid-19 on sales of flowers and plants
06 April 2021
Flowers and plants remain relevant
At the end of the February 2021, research agency Motivaction investigated the effects of Covid-19 on sales of flowers and plants for the second time on behalf of the Flower Council of Holland. The study again focused on consumers in Germany, France, the Netherlands and the United Kingdom. The conclusion was that in challenging times expenditure on flowers and plants is generally not the first expense on which consumers economise.
Research findings

Afbeelding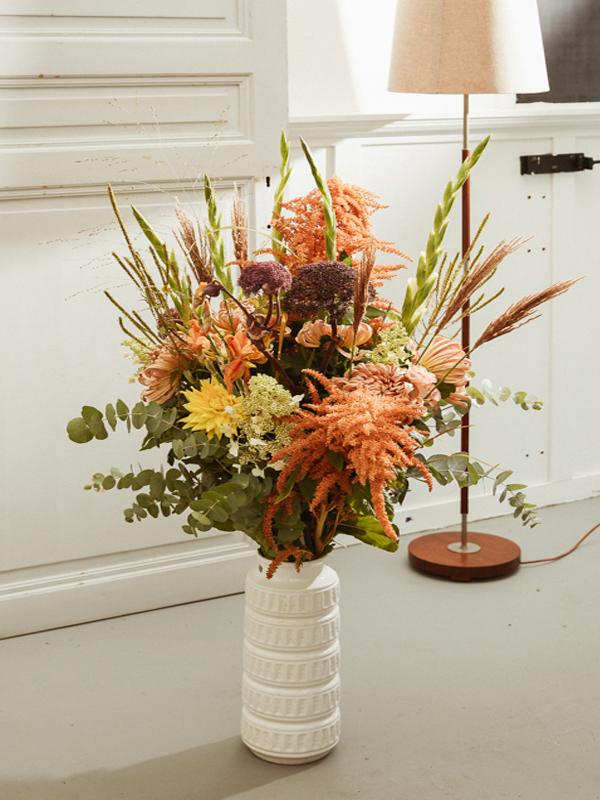 The most notable findings from the research at the end of February compared to the first study at the end of 2020 are:
Flowers and plants remain important during lockdowns.
The crisis means that there is still a lot of appreciation for the products.
Rise in home deliveries of flowers and plants to own home and to others.
More positive view of personal financial situation.
The majority of respondents are buying the same amount of flowers for themselves.
The research findings are discussed in more detail below.
Flowers and plants are important during lockdowns
At the end of 2020 Motivaction asked respondents whether they agreed that flowers and plants make the atmosphere at home much nicer when you are spending so much time at home. 60% agreed. The recent study explored the effect of flowers and plants on both the living environment and the home-working environment in more depth. 62% now indicate that their living environment is more pleasant with flowers, and 61% feel that this is also the case for plants. 51% indicated that flowers brighten the home-working environment, and 52% feel that plants have a positive effect when working from home. This figure is 57% for millennials (born between 1985 and 2000).
Flowers and plants enhance atmosphere
If we look at our core target group, the Aesthetic Explorer, this figure is 77% for both flowers and plants. This figure is 10% higher on average than what consumers were reporting before the pandemic. What is noteworthy is that French and British consumers are more inclined to recognise that flowers improve the atmosphere at home (67%) and say that they are looking after their houseplants and outdoor plants better during the crisis. Consumers in Germany reported proportionally slightly more that their work environment is made more pleasant by houseplants (57%). 
More home deliveries of flowers and plants

Afbeelding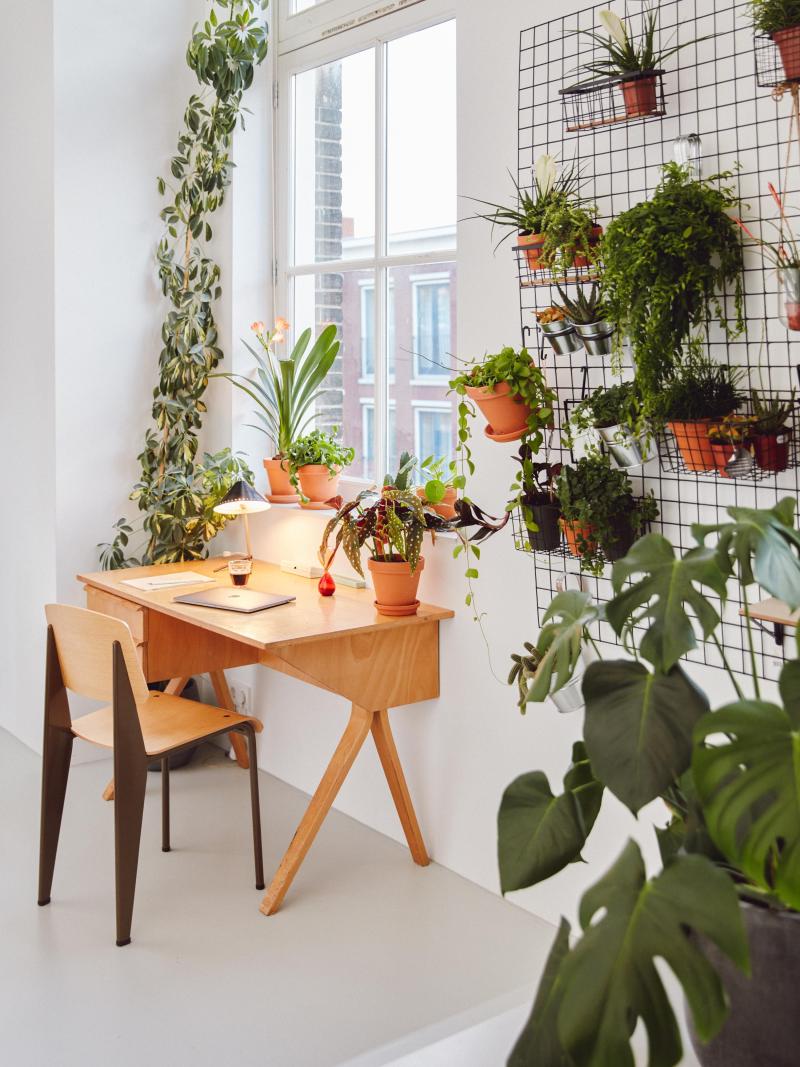 Almost a quarter of consumers said that they had bought flowers (23%) or plants (24%) online for the first time since the start of the pandemic. This is a small increase compared to the first study. 20% have had flowers delivered to their home since the start of the crisis, and 26% did this with plants. 25% of respondents are having flowers delivered to others more often than before the pandemic. This figure is 24% for plants.
More time at home, more flowers and plants
Roughly half the respondents are very pleased that florists and garden centres are offering home delivery; in the UK this figure is as high as 61%. 28% of respondents said that they are buying flowers more often because they are at home more, and 27% said the same about plants. This is also a slight increase compared to the end of 2020. Here again we are seeing that millennials respond more positively than average. They order online more often, and also buy more than average. 
More positive about financial situation
At the time of the second study, 66% of respondents said that their financial situation had not yet changed, compared with 68% at the end of 2020. 65% indicated that they do not expect that position to change over the coming six months either (as against 63% at the end of 2020). 20% reported that their financial situation has already deteriorated, and 15% reported that they expect this to happen over the next six months (19% at the end of 2020). The prospects are therefore generally more positive than at the end of 2020.
Millennials more optimistic on average
French consumers remain the least optimistic about their future financial situation: 19% of French respondents expect their financial situation to deteriorate over the next six months. The research group of millennials from all four countries were more likely than average to report that their financial situation has improved (15%). And 19% think that it will improve over the next six months (up from 13%).

Finances in relation to purchases of flowers and plants
Based on their anticipated financial situation over the next six months, 63% (61% previously) of respondents said that they would be buying just as many flowers for themselves, and 64% as a gift (60% previously). 11% of the respondents intend to buy this product more often, both for themselves and for others. Here too we see differences between the countries and the generations. 
Differences between countries and generations
The Dutch and the French are more inclined than average to report that they will spend less, whilst millennials have indicated that they will be buying flowers more often. This is the same as at the end of 2020. In the UK the purchasing intention appeared stable at time of this study, whilst we see a small amount of growth in Germany. For houseplants and garden plants we see the same trends as with cut flowers. 
Conclusion
Negative changes in consumers' personal finance situation pose a risk for the sector. However, just as in November 2020 we view this risk as being small. Not just because of the percentage of people who indicate that they will be spending less, but also because of the positive feelings around flowers and plants during the Covid-19 crisis. We are still convinced, perhaps even more than last year, that expenditure on these products will - on average - not be the first thing to be abandoned in challenging times. On the contrary, flowers and plants bring joy and positivity in difficult times.
Research background
The survey by Motivaction was a repeat of the survey from October/November 2020. In February, when the current survey took place, Dutch florists could sell their products outside their shop and garden centres were closed. In Germany florists and garden centres were closed, except in North Rhine-Westphalia and Essen, whereas in the United Kingdom the garden centres were open and the florists were closed. French consumers, often accustomed to shopping in the evening, had to take account of a curfew that took effect from 6 p.m. In all these countries it was possible to order flowers and plants online, and click & collect was also permitted. 
More information?
If you would like to find out more about this study and the results, please contact Monique Kemperman at mkemperman@bloemenbureauholland.nl or Country Manager Chanel de Kock at cdekock@flowercouncil.co.uk
April 2021